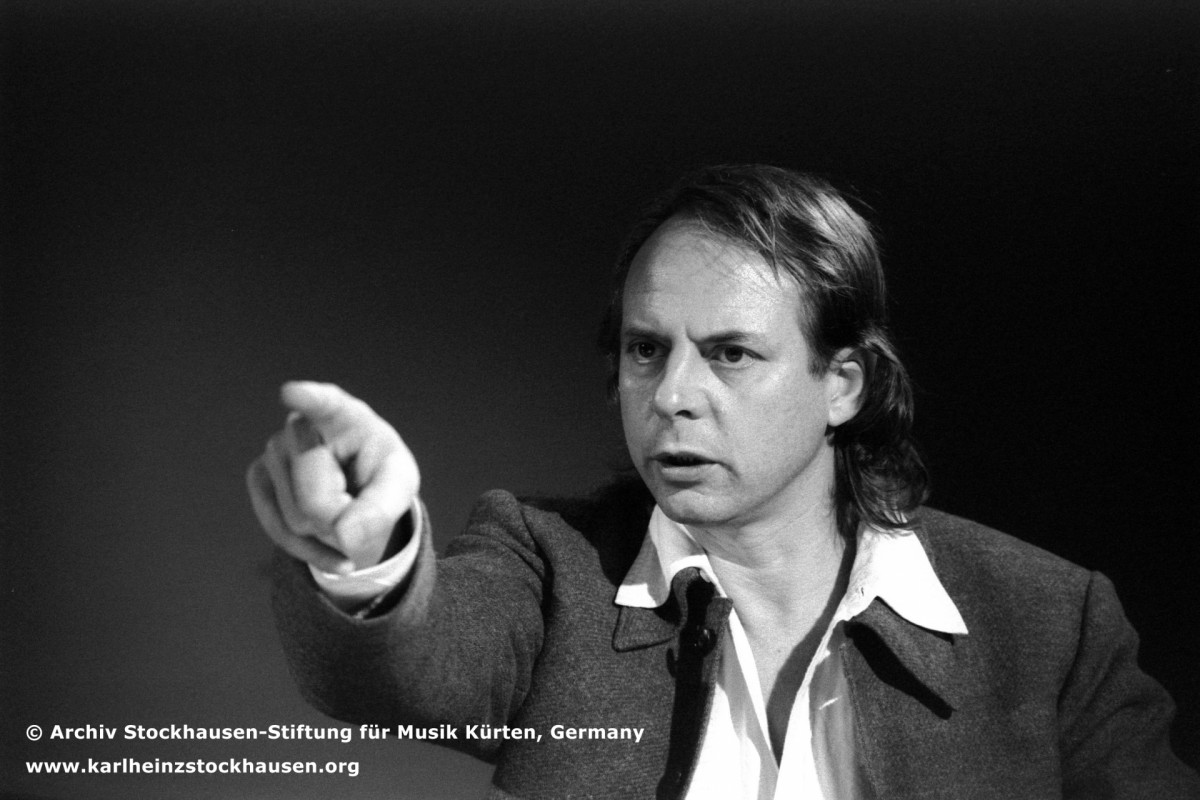 Átlátszó Hang New Music Festival 2019 | Stockhausen: Kontakte – Originale
Program:
Karlheinz Stockhausen: Kontakte
*****
Karlheinz Stockhausen: Originale (Happening, 1961)

Featuring:
Dániel Láposi – percussion
Bálint Baráth – piano
Jázon Kováts – electronics
and the 23-member collective of the festival
The Transparent Sound (Átlátszó Hang) New Music Festival will take place for the sixth time between 4-20 January, 2019. A host of concerts, interactive lectures, music pedagogy workshops, family and children theatre performances and an exhibition will all be part of the 17 day-long program. The festival's aim is to give an insight into the colorful and innovative world of new music, and make it transparent even for new ears. The novelty of the 2019 festival is that different artists have been invited to co-curate certain events of the festival along with the existing curators. The understanding of the pieces performed and the compositional ideas behind them will be supported by short introductory workshops before and during the events. Scores of the pieces performed will be available to the audience in a reading corner at the BMC Library.
At the BMC Concert Hall, Stockhausen's Kontakte and Originale will be performed as part of the festival on the 18th of January by 23 members of the Festival's collective and soloists Dániel Láposi, Bálint Baráth, and Jázon Kováts.
Stockhausen's Originale: Doubletakes, The Film (1964) from Le Hub on Vimeo.
Tickets are available for 2000 HUF on the spot,
online at jegy.hu, and at InterTicket Jegypont partners across Hungary.
℗ BMC