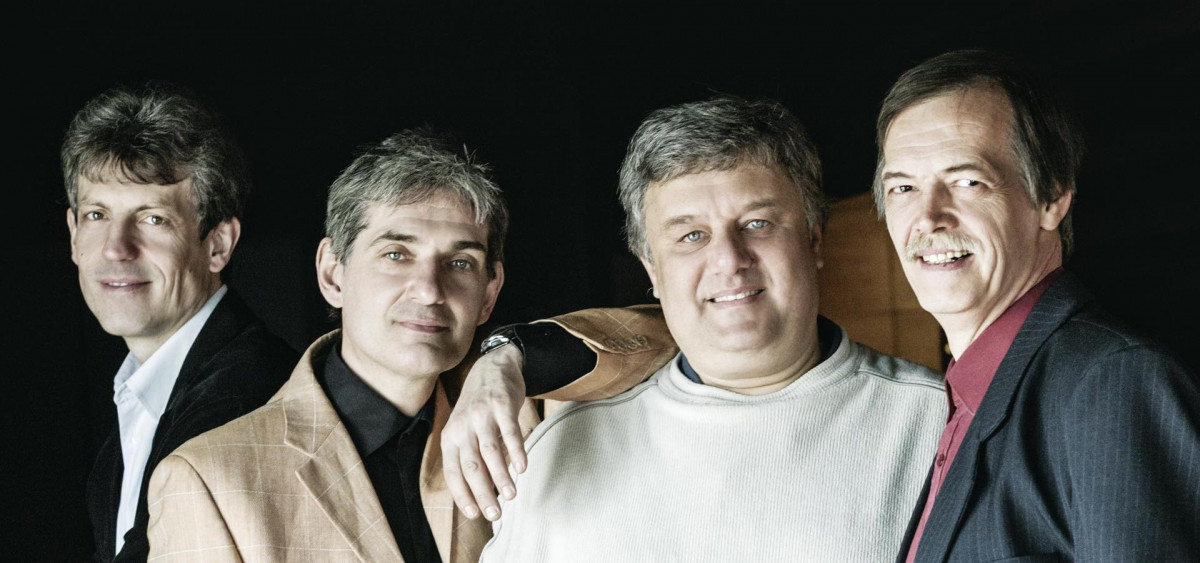 Budapest Festival Orchestra: Jolivet, Harrison, Reich
Program:
Lou Harrison: Concerto No. 1 for Flute and Percussion
Lou Harrison: Concerto for Violin and Percussion Orchestra
André Jolivet: Suite en Concert for Flute and Percussion
*****
Steve Reich: Variations for Vibes, Pianos and Strings
Featuring:
Amadinda Percussion Group
Anett Jóföldi – flute
István Kádár – violin
Conductor: Zoltán Rácz
The Amadinda Percussion Group will be turning 35 in spring 2019. As part of their celebrations, they will perform a chamber concert together with the BFO. The programme at the BMC will feature two concert pieces, complemented by an exotic French work and followed by the Hungarian premiere of a piece by Steve Reich.
Amadinda has always placed great emphasis on American pieces. They established a close relationship with Lou Harrison and Steve Reich, with the latter composing several pieces for the group. In his short, but often played, thickly woven flute piece, composed in 1939, Harrison makes full use of all the attributes of this instrument: he offers plenty of occasions for the highest notes of the flute to shine. Harrison was captivated by the music of Native Americans; he composed several pieces for gamelan ensembles, traces of which will be noticeable in his violin concerto (1959). The lyrical, colourful violin speaks with the percussion instruments, at times tense and rhythmic and at others soft and melodic in their tone. The percussion group brings to life flower pots, tin cans and water pipes.
Like listening to the excited song of an exotic bird, the concert continues with the concerto suite of the French André Jolivet, composed in 1965. The star of the piece is the brilliant flute. The comparison to the atmosphere of a distant land is no coincidence: the composer grew up on Montmartre, was attracted to cubism, esoteric philosophy and traditional African music, and travelled a great deal during his life.
The second half of the concert will offer Hungarian audiences the first opportunity to hear a 2005 composition by the first master of minimalist music, Steve Reich. Typical of the composer's pieces, the work is repetitive and features the silvery sounds of four vibraphones intertwined with three string quartets. Their radiance is counterbalanced by the double-bass-like deep sounds of two pianos.
Tickets are available for 3200 HUF on the spot,
online at jegy.hu,
and at InterTicket Jegypont partners across Hungary.