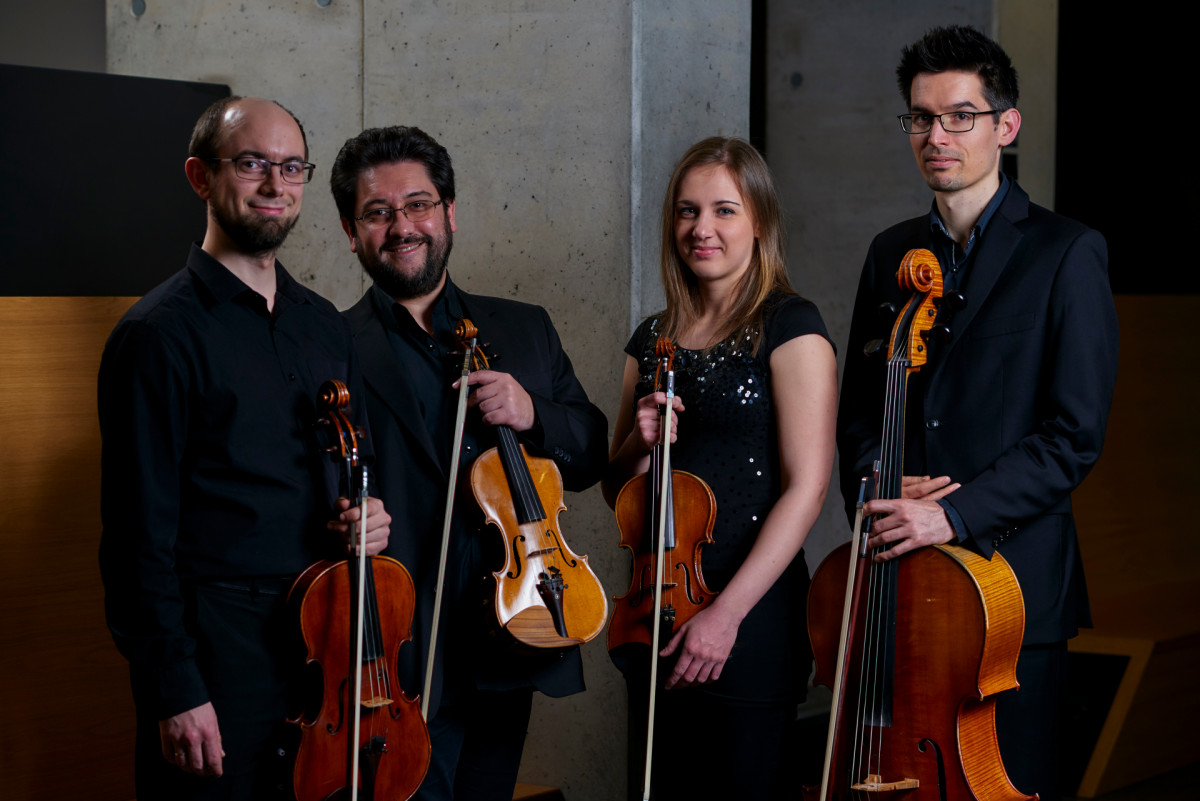 Classicus Quartet: Das Wohltemperierte Streichquartett IX. – Intermezzo
Program:
László Dobszay: String Quartet
Mátyás Seiber: Strinq Quartet No. 3 ("Quartetto lirico")
Béla Bartók: Strinq Quartet No. 3
Featuring:
Classicus Quartet:
József Rácz – violin
Réka Baksai – violin
Péter Tornyai – viola
Tamás Zétényi – cello
With a short Hungarian introduction by musicologist Szabolcs Molnár
The Classicus Quartet's concert cycle – featuring works by classical and contemporary composers – takes a look at the string quartet literature from the steps of the chromatic scale. From time to time, the concert series is punctuated by interludes featuring works that are not tied to a specific modality or not written originally for the string quartet. At the upcoming concert, in addition to László Dobszay's String Quartet and Bartók's 3rd String Quartet, the 3rd string quartet of the Kodály's pupil, Mátyás Seiber (1951) will be performed. This masterpiece is a genuine rarity – its first and most likely last performance in Budapest was held in 1961. The piece is a particularly exciting manifestation of Seiber's complex style that integrates folk music, jazz, the Second Viennese school, and Bartók's influence. Seiber has been called a worthy heir to the great predecessors by contemporary critics.
Tickets are available for 2000 HUF on the spot,
online at bmc.jegy.hu,
and at InterTicket Jegypont partners across Hungary.
℗ BMC