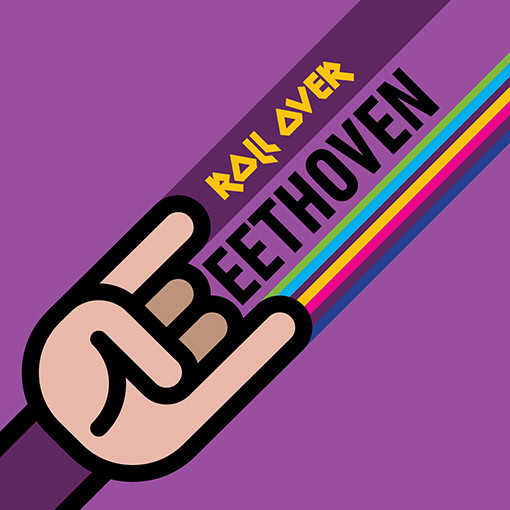 Danubia Orchestra Óbuda: Roll over Beethoven
Family Concert
Concert Hall
Featuring:
János Szemenyei – vocal
Danubia Orchestra Óbuda
Conductor: Máté Hámori
A Kalandra Fül! Fesztivál Magyarország első klasszikus zenei fesztiválja, amely kimondottan gyerekeknek, kisgyermekes családoknak szól. Az előadások mind egy célt szolgálnak: szórakoztatva közel hozni a klasszikus zenét a gyerekek szívéhez. A fesztivál házigazdája az Óbudai Danubia Zenekar, amely innovatív előadásaival az elmúlt években lelkes gyermekek ezreinek bizonyították, hogy a klasszikus zene mennyire menő tud lenni. A fesztivál művészeti vezetője Hámori Máté, több tucat újító előadás megálmodója és a zenei utánpótlás-nevelés kiemelkedő alakja.
Mint tudjuk, Beethoven a zene Mozartja. Magyarul: minden klasszikus zenészek alfája és omegája, a legnagyobb lázadó, a legvagányabb rokker, aki a zenét a sarkaiból fordította ki, aki a sorssal is dacolt: pá-pá-pá-páááám! Ezt a szuperhőst hozza el a zenekar Roll over Beethoven címmel, szűk egy órában – Szemenyei János színész és Hámori Máté házogazda-karmester-mesélő segítségével – bemutatva, hogy hogyan is lehet egy kétszáz éves zene ma is kemény, feszes, forradalmi, pörgős és megdöbbentően érzékeny egyszerre. Lesz zongorázás, zenekari lárma, süketség-szimulátor és sok minden más. Csak erős idegzetűeknek!
Tickets are available for 1200 HUF on the spot,
online at jegy.hu,
and at InterTicket Jegypont partners across Hungary.
Tickets for Children: 800 HUF