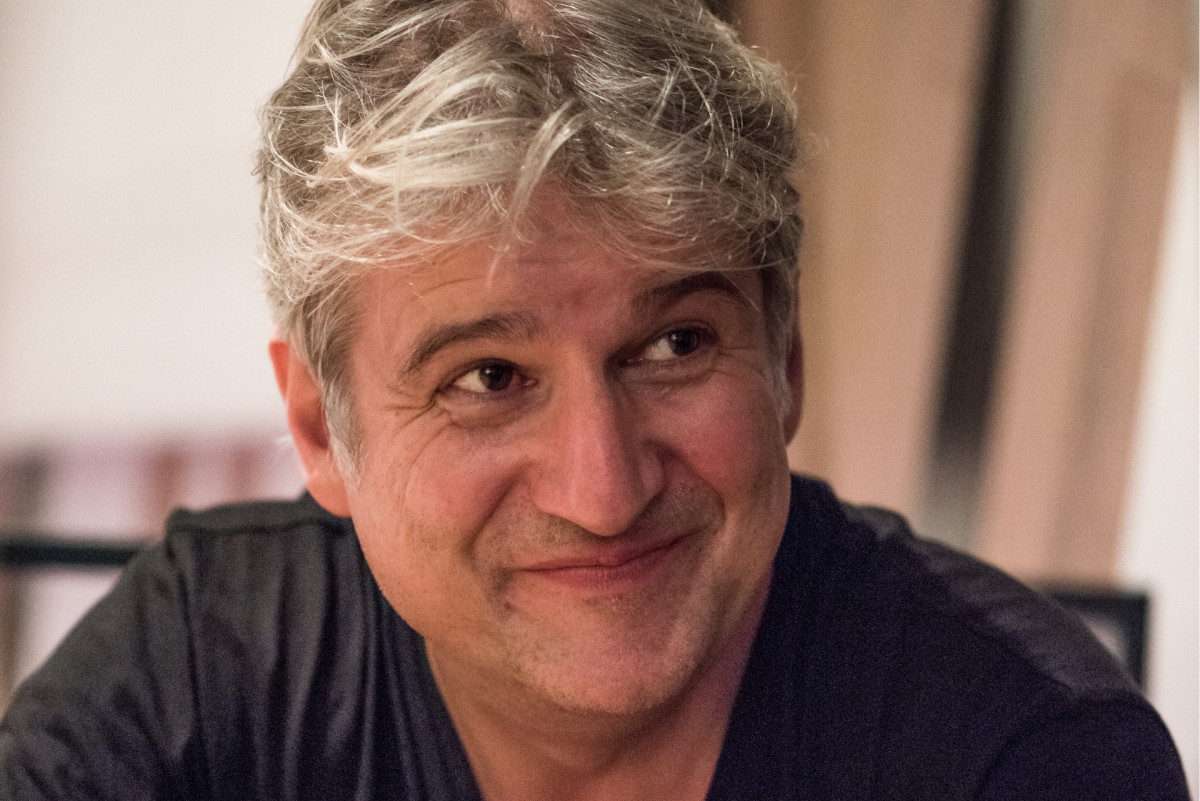 EurOpus | Hans Lüdemann TransEuropeExpress featuring Majid Bekkas (DE/FR/MA)
"on the edges 1" - premiere
Opus Jazz Club
Featuring:
Hans Lüdemann - piano and virtual piano
Yves Robert - trombone
Alexandra Grimal - tenor and soprano saxophone, voice
Silke Eberhard - alto saxophone, clarinet, bass clarinet
Régis Huby - violin
Ronny Graupe - guitar
Sébastien Boisseau - double bass
Dejan Terzic - drums
special guest: Majid Bekkas - oud, gumbri, vocals
The TransEuropeExpress is rolling: creative minds of the German and French jazz scene have united forces in this octet. Their 2018 CD release Polyjazz on BMC Records was celebrated by the critics as "a magnificent masterpiece" (Fono Forum) and nominated for the prize of the German record critique. At the Opus the ensemble is introducing the premiere of the first part of their big new project "on the edges", which is conceived in four parts. It is inspired by Navid Kermani's book Along the Trenches (Entlang den Gräben) and realizes a sort of musical journey along and beyond the borders of Europe. In the center of "on the edges 1" is guest soloist Majid Bekkas from Maroc who contributes with the lutes oud and gumbri, his voice and compositions of his own. For "on the edges 1" Hans Lüdemann and the musicians of the ensemble have created a program of new compositions and improvisations together with Majid Bekkas that generates musical energy and tension from contrasting elements and cultural backgrounds.
The TransEuropeExpress is also an exciting live experience, their concert at the Jazzdor Festival Berlin in 2018 was seen by the French Liberation as a "superlative craze". The Ensemble unites eight high profile German and French musicians who are crossing musical and human borders. Established masters like French trombonist Yves Robert work side by side with musicians of the younger generation like German guitarist Ronny Graupe and saxophone player Alexandra Grimal. In front are saxophonist/clarinetist Silke Eberhard and violin player Regis Huby. The energetic rhythmic base is provided by the trio ROOMS with Sebastien Boisseau, Dejan Terzic and the artistic director of the band pianist Hans Lüdemann.
Majid Bekkas from Rabat, Morocco, is a great master of North African music. He unites elements from musical traditions like Gnawa music with an open and universalistic musical approach. He is an exceptionally gifted performer and known to the European public for his collaborations with Joachim Kühn in his trio.
Tickets are available for 2200 HUF on the spot, online at bmc.jegy.hu,
and at InterTicket Jegypont partners across Hungary.
Table reservations are automatically added during ticket purchase. We hold reservations until 8pm.
For more information, please call +36 1 216 7894
℗ BMC