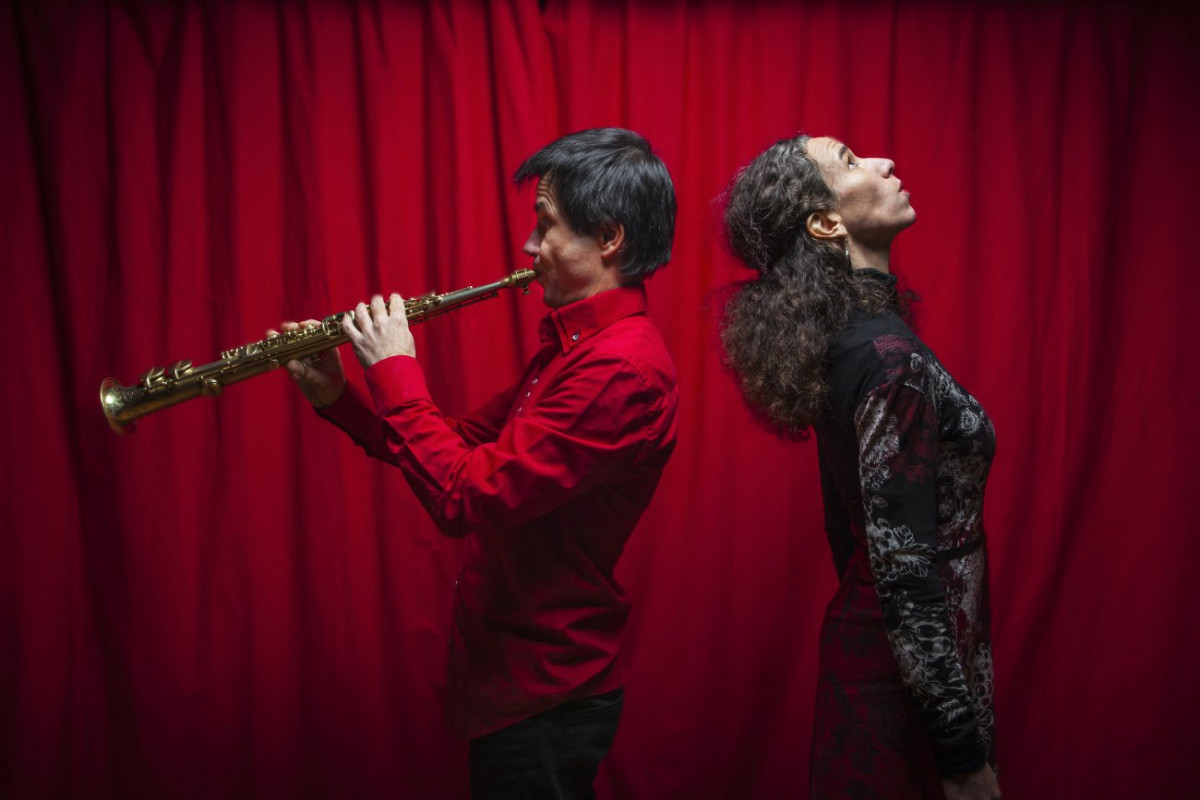 EurOpus | Twinning (FR/HU)
Featuring:
Christine Bertocchi - voice
János Ávéd - saxophones
Guillaume Orti - saxophones
Márton Fenyvesi - guitar
Olivier Sens - electronics, sound treatment, video mapping
Attila Gyárfás - drums, FX
---
Yann Bagot - drawings
Didier Legaré-Gravel - videos
Resulting from the meeting of D.U.O. (Christine Bertocchi and Guillaume Orti) and BALANCE (János Ávéd, Márton Fenyvesi and Ákos Benkó), with the expertise in electronic processing of Olivier Sens, this new project is exploring the relationships between acoustic music, electronic sound transformation and video mapping. By using the collaborative work by two French artists, the drawer Yann Bagot and video maker Didier Legaré-Gravel, TWINNING creates a dream-like atmosphere where sound and image activities depend from each other.
Alternating between original compositions and oriented improvisations in a caleidoscopic manner, the audience is invited to embark for an abstract journey through new audio and visual landscapes.
---
The project is supported by DRAC Bourgogne Franche-Comté and Spédidam.
Tickets are available for 1800 HUF on the spot, online at bmc.jegy.hu,
and at InterTicket Jegypont partners across Hungary.
Table reservations are automatically added during ticket purchase.
For the best dining experience please arrive around 7pm.
We hold reservations until 8pm.
For more information, please call +36 1 216 7894
℗ BMC