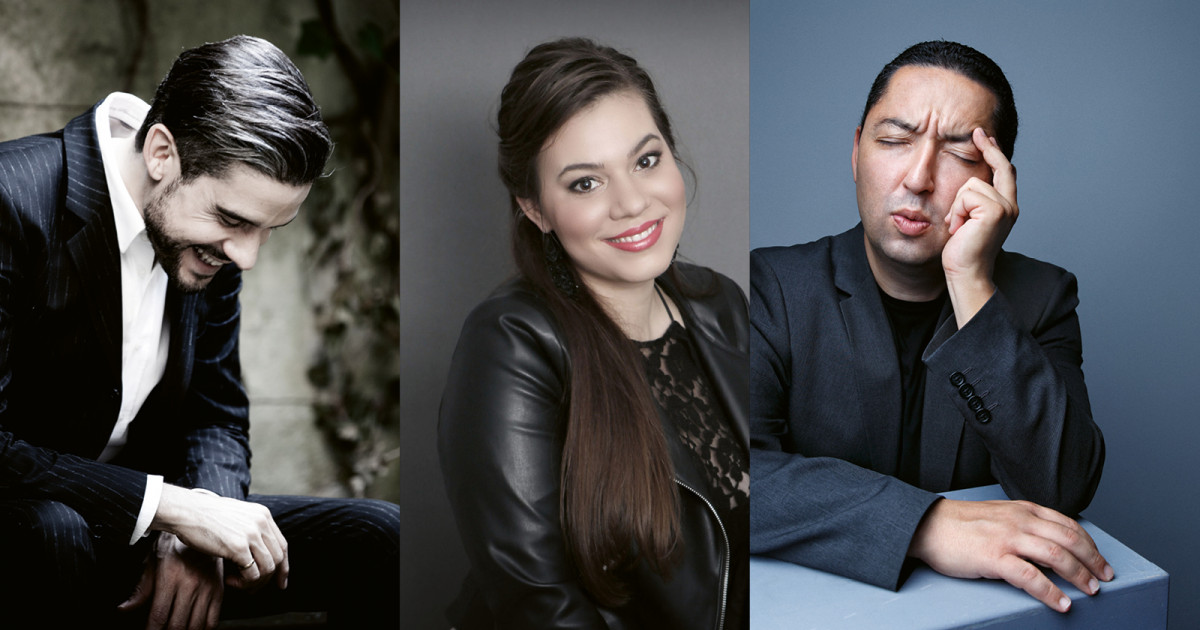 Festival Academy Budapest: Concert No. 10
Program:
Claude Debussy: Sonata in D minor for cello and piano
Dóra Kokas – cello
Balog József – piano
Arnold Schönberg: String Quartet No. 2 in F sharp minor, Op. 10
Lilla Horti – soprano
Kelemen Quartet:
Barnabás Kelemen – violin
Jonian Ilias Kadesha – violin
Katalin Kokas – viola
Vashti Mimosa Hunter – cello


György Kurtág: The Liturgy of Martha
Miklós Lukács – cymbalo

Dmitri Dmitriyevich Shostakovich: Piano Trio in E minor, Op.67, No. 2.
Alissa Margulis – violin
Marc Coppey – cello
József Balog – piano
Arnold Schönberg's String Quartet No. 2 challenges conventions not only because the composer channelled his personal crisis into music, decidedly breaking from traditional tonality, but also because he engages the human voice in instrumental chamber music, going beyond the formal limits of the string quartet. Soloist of the Hungarian State Opera, Lilla Horti will join the Kelemen Quartet in this endeavour, performing two poems by Stefan George in the 3rd and 4th movements. In Debussy's late Sonata for Cello and Piano, written in 1915, featuring Dóra Kokas and József Balog, the master searches the past, not the future: he reaches back to stage performances of former eras, inspired by the figures of the commedia dell'arte, as he Debussy himself put it. A single piece will delight the audience in the concert's second half: Viktor Derevienko's transcription for a piano trio and three percussionists of Shostakovich's last symphony fascinatingly rich in references and ambiguities.
Tickets are available for 2500-5000 HUF
online at jegy.hu,
and at InterTicket Jegypont partners across Hungary.