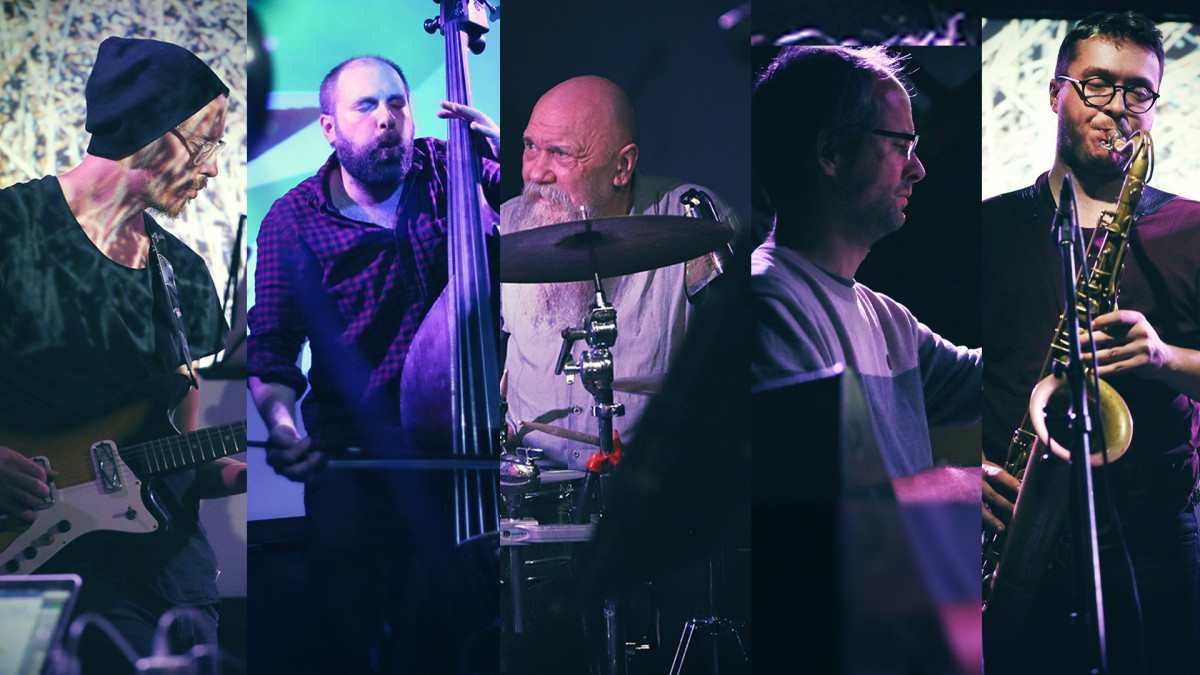 Geröly Space Quintet (HU)
Featuring:
Dániel Cseke - saxophone
Ádám Czitrom - guitar
Bálint Bolcsó - electronics
Péter Ajtai - double bass
Tamás Geröly - drums, percussion
"I owe a lot to the beginnings. I think I can rightly be proud of my musical background. I could be the fellow musician of István Grencsó, György Szabados and Mihály Dresch. The former cohesive power of these communities – as a kind of samurai pride – resides here in me. Does art reflect the state of society? Its main value is that unique? That would be ideal, however, the world wants to have fun. And the artist grinds there between these two millstones with opposite motion. That is why we say that art is a business of torment and pain. On June 1, I will be performing with outstanding musicians who will be able to give me the opportunity to play parallel to the accompaniment. Their sense of form, ability to break form, and their desire for catharsis make me optimistic. This music has a serious future ahead of us here as well, I dare take poison from the stronger variety... As the menu of the evening, we offer free compositions and our own pieces spiced with a powerful and vast amount of improvisation." Tamás Geröly
One of the most characteristic percussionists in Hungary, Tamás Geröly and his friends, promises a real treat for the fans of complex contemporary free music. The outstanding Hungarian representatives of the genre – at the same time the representatives of two generations – have already played together several times.
Tickets are available for 2800 HUF on the spot, online at bmc.jegy.hu, and at InterTicket Jegypont partners across Hungary.
Table reservations are automatically added during ticket purchase.
Please note that if you purchase an odd number of seats, you might have to share the table with others, especially if the concert is sold out.
For the best dining experience please arrive around 7pm.
We hold reservations until 8pm.
For more information, please call +36 1 216 7894
℗ BMC