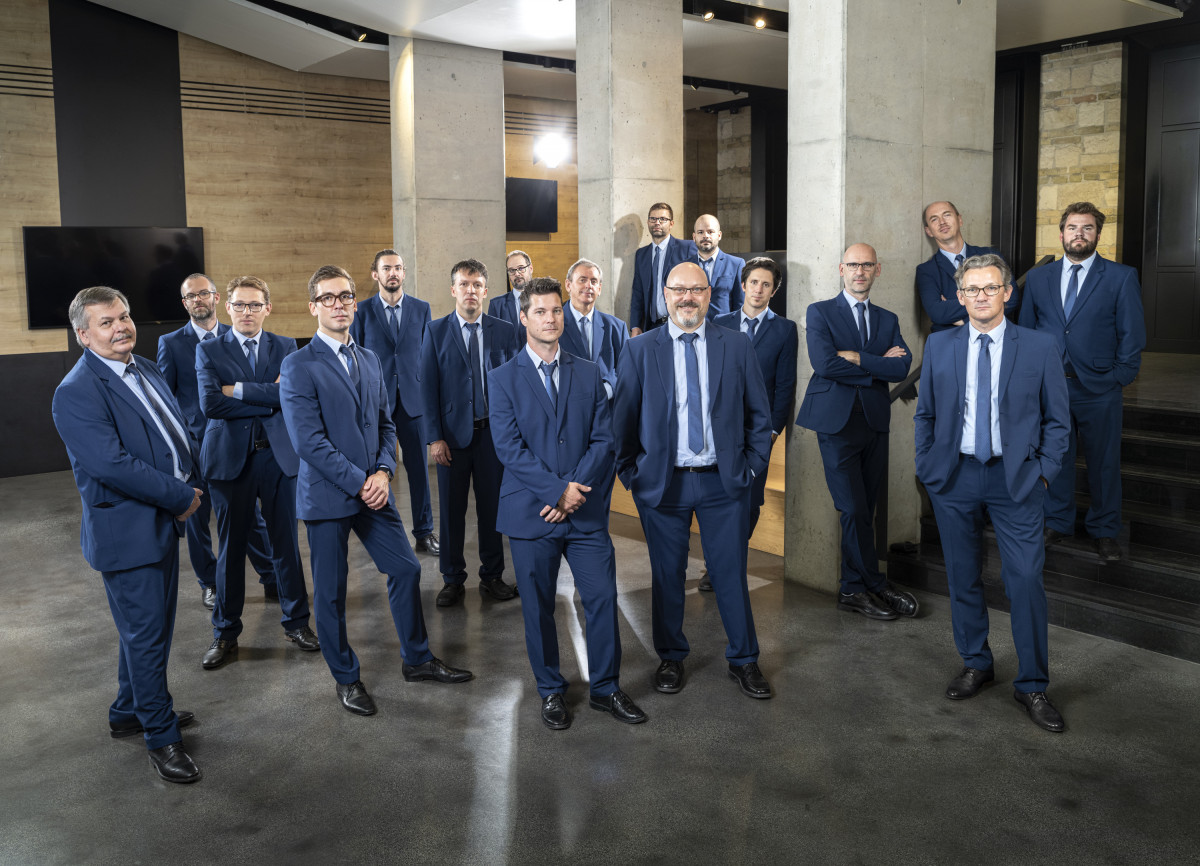 Gershwin 125 – Modern Art Orchestra plays Porgy and Bess feat. Tony Lakatos, Jörg Achim Keller
Program:
George Gershwin: Porgy and Bess
Featuring:
Tony Lakatos – saxophone
Jörg Achim Keller – drums
Modern Art Orchestra
Artistic director: Kornél Fekete-Kovács
Dear Audience!
Due to unforeseen reasons, Kornél Fekete-Kovács will conduct the concert instead of Jörg Achim Keller. We apologize for the inconvenience!
---
Gershwin 125 – Tony Lakatos and Jörg Achim Keller join Modern Art Orchestra
In the career of saxophone player Tony Lakatos, beyond the impressive series of his own records as a leader, Porgy and Bess is probably the most important classic piece of music. The Hungarian sax player just recently retired from the tenor section of the Hessische Rundfunk (HR) big band, where he played, among thousand of memorable musical moments, the lead role of the instrumental adaptation of the Gershwin opera (originally meant for Michael Brecker, who deceased in the meantime). The 2009 recording of the performance earned many awards all over the world, also in Hungary. The artistic director of the HR big band, Jörg Achim Keller made the arrangement, which also won further accolades in the form of a recent concert recording. Keller arrives to Budapest to conduct the MAO to crown his fruitful decades with Lakatos as an outstanding soloist. They, no doubt, live up to the standards laid down by Miles Davis and Gil Evans, who made the first, extremely popular instrumental recording of Porgy and Bess. Tony Lakatos has been featured by the Modern Art Orchestra a couple of times before, as he has never given up his presence on the Hungarian jazz scene. The performance takes place on the 125th anniversary of the birth of composer George Gershwin.
Early bird ticket price: 5900 HUF for the first 50 tickets.
More tickets will be available for 7900 HUF on the spot,
online at bmc.jegy.hu,
and at InterTicket Jegypont partners across Hungary.