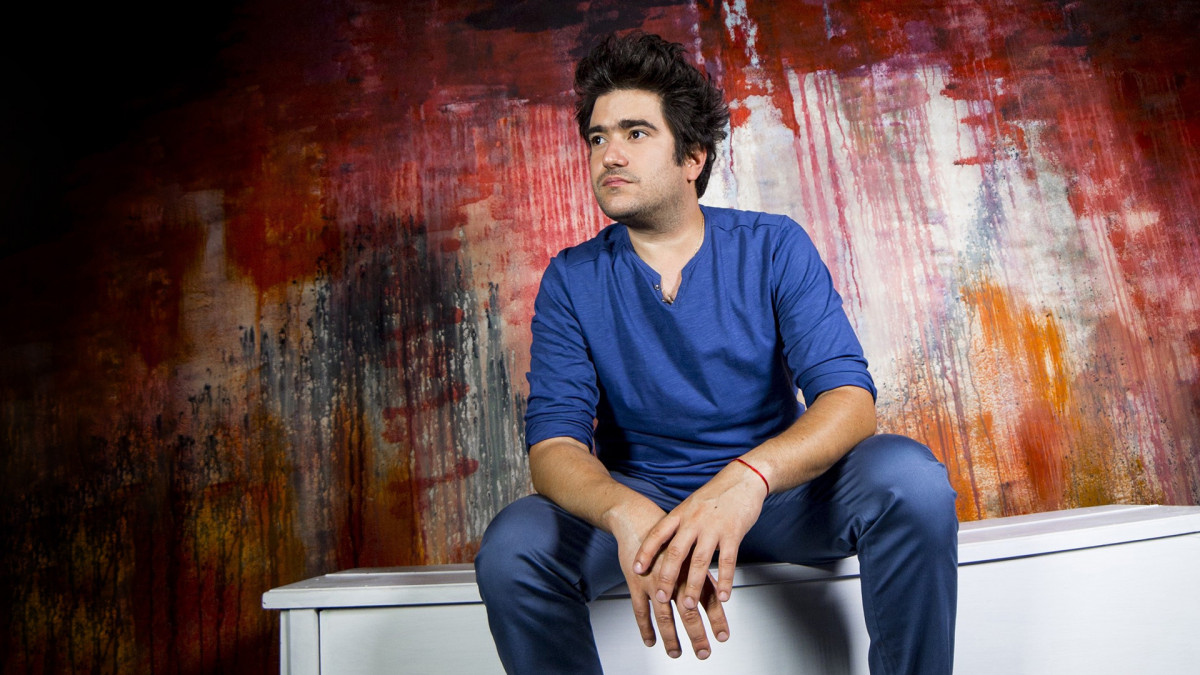 Get Closer Concerts
Concert Hall
Featuring:
Harold López-Nussa – piano
Ruy Adrián López-Nussa – drums
Gaston Joya - double bass
Harold López-Nussa's music reflects the full range and richness of Cuban music, with its distinctive combination of classical, folkloric and popular elements, as well as its embrace of jazz improvisation and interaction. His career gracefully spans styles.
Un Día Cualquiera, his second release for Mack Avenue Records, represents this musical vantage point with force and innovation. He tells this story—his story—with drama, heartfelt emotion and consummate skills.
López-Nussa was born 1983 in Havana, where he still lives. "I need the kind of relaxed life that Havana gives me," he said. For López-Nussa, whose award-winning music has led to international tours and who holds dual citizenship in Cuba and France. "Every time I return to Cuba, I feel something special—not just a connection with my family and friends, but with the place itself. This is where my music comes from, what it talks about."
His previous Mack Avenue album, El Viaje (The Journey), was released on the heels of President Obama's historic 2016 visit to Havana, against a backdrop of newly relaxed trade and travel restrictions. Un Día Cualquiera arrives as U.S. restrictions regarding Cuba again tighten under the Trump administration; considered in that light, the album is an affirmative statement that music will always cross borders and defy obstacles. "I want to grow closer to the American people," López-Nussa said. "This has always been an important desire for Cubans, especially musicians. It's impossible for us to be separate because we have so much in common, so much to share."
Musically, Lopez-Nussa's last album augmented his band with additional instruments and influences, including Senegalese bassist Alune Wade, to achieve a globalized sound. For "Un Día Cualquiera," Lopéz-Nussa sticks to his core trio, with his younger brother Ruy Adrián López-Nussa on drums and percussion, and bassist Gaston Joya—a group the pianist first convened a decade ago in Cuba.
"These are my closest friends and two of the greatest musicians of my generation in Cuba," he said. "We've played a lot together through the years, but this is the first time that we've toured and recorded as a working trio. When we play to together, something special always happens and I feel comfortable and free, because they know how my music works and where I will go even before I get there."
Tickets are available for 4900 HUF on the spot, online at jegy.hu,
and at InterTicket Jegypont partners across Hungary.