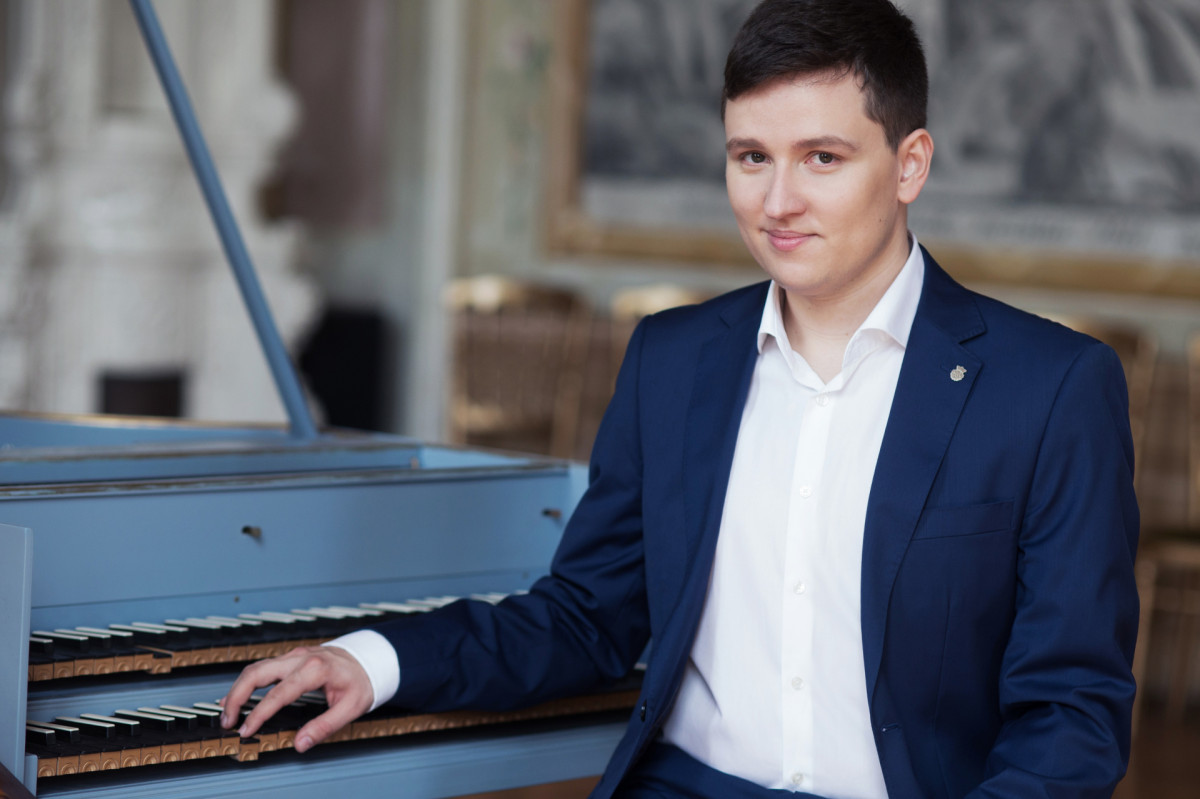 Harpsichord Music of England's Golden Age - Concert of Zsombor Tóth-Vajna
Program:
William Byrd: Lavolta
Orlando Gibbons: Pavana
William Byrd: The Queen's Alman
Martin Peerson: The Primerose
Martin Peerson: The Fall of the Leafe
Peter Philips-Giulio Caccini: Amarilli mia bella
John Bull: The King's Hunt
Girolamo Frescobaldi: Toccata Seconda
Giovanni Picchi: Ballo alla Polacha
Girolamo Frescobaldi: Capriccio di durezze
Giovanni Picchi: Ballo Ongaro
Girolamo Frescobaldi: Aria detta la Frescobalda
Featuring:
Zsombor Tóth-Vajna - harpsichord
A 17. századi Anglia fénykorát I. Erzsébet uralkodásának idején érte el. A királynő, aki amellett, hogy erős kézzel irányított egy birodalomat, rajongott a művészetek és különösen a zene iránt. Több beszámoló szól arról, hogy a királynő a csembaló igazi virtuóza volt. A londoni Victoria & Albert Múzeumban őrzik az uralkodó egy saját, Velencében készült hangszerét. Ez is mutatja, hogy amellett, hogy az olasz szerzők jelentős hatással bírtak a kor angol komponistáira, a billentyűs hangszerek jelentős része is Itáliából érkezett a szigetországba.

A művek Hyeronimus Bononiensis 1521-es római hangszerének kópiáján szólalnak meg (az eredeti jelenleg a londoni Victoria & Albert Múzeumban található).
Free entry! Seating is on a first-come, first-served basis.