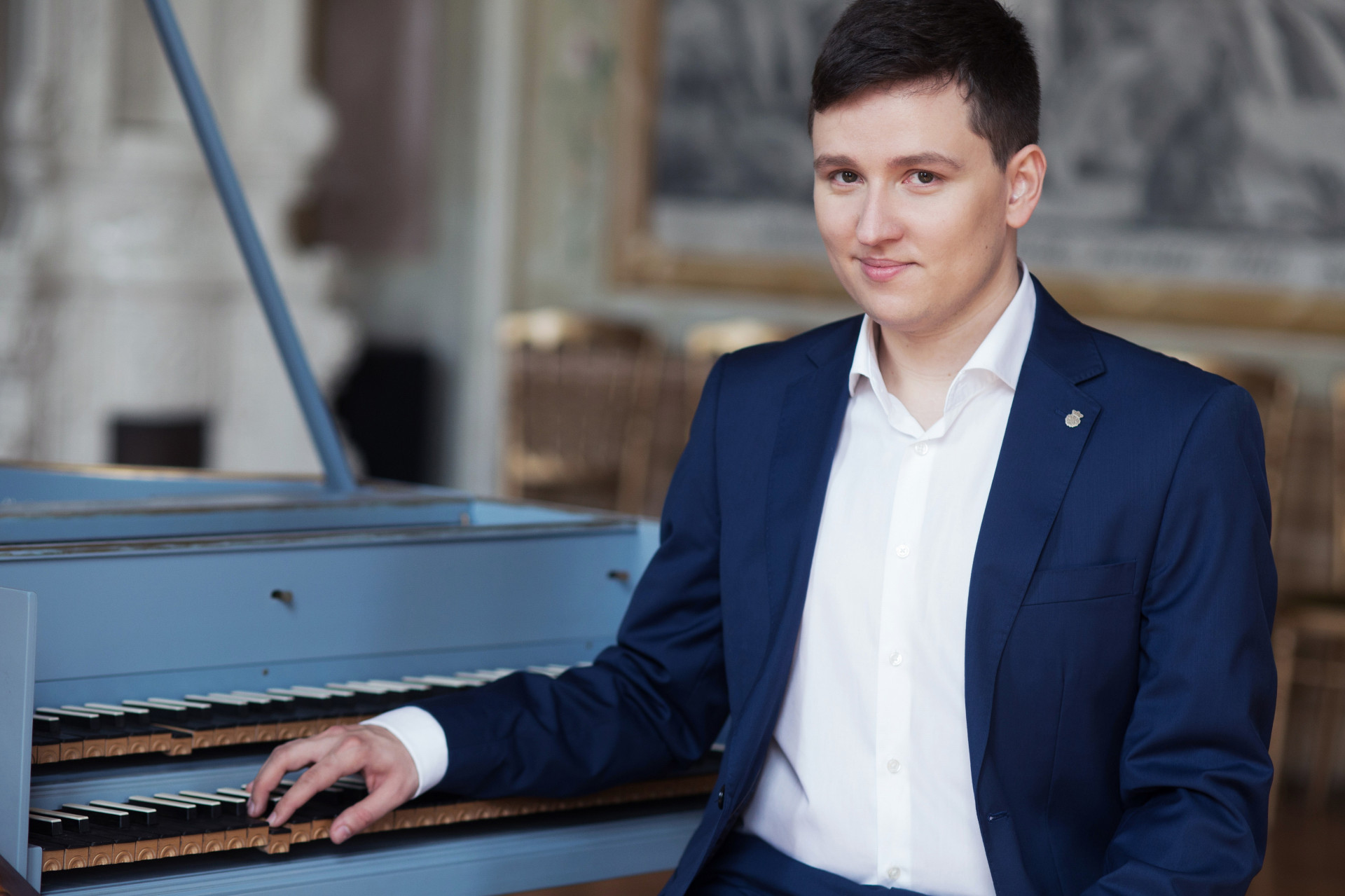 Harpsichord Music of England's Golden Age - Concert of Zsombor Tóth-Vajna
Program:
William Byrd: Lavolta
Orlando Gibbons: Pavana
William Byrd: The Queen's Alman
Martin Peerson: The Primerose
Martin Peerson: The Fall of the Leafe
Peter Philips-Giulio Caccini: Amarilli mia bella
John Bull: The King's Hunt
Girolamo Frescobaldi: Toccata Seconda
Giovanni Picchi: Ballo alla Polacha
Girolamo Frescobaldi: Capriccio di durezze
Giovanni Picchi: Ballo Ongaro
Girolamo Frescobaldi: Aria detta la Frescobalda
Featuring:
Zsombor Tóth-Vajna - harpsichord
Historians often depict the Elizabethan age as the golden age in English history. Beside ruling the Empire with an iron fist, the queen was also a fan of arts - and music in particular; several sources speak of her mastery of the virginal. Her instrument, one of the few prized personal items, was made in Venice, Italy, and is now kept at the Victoria and Albert Museum. Italy's influence was indeed strong: most of the keyboard instruments arrived from there, just as Italian composers were heavily influencing their English counterparts. Zsombor Tóth-Vajna will be performing keyboard pieces from the era on a copy of Hyeronimus Bononiensis' 1521 harpsichord made in Rome.

Free entry! Seating is on a first-come, first-served basis.