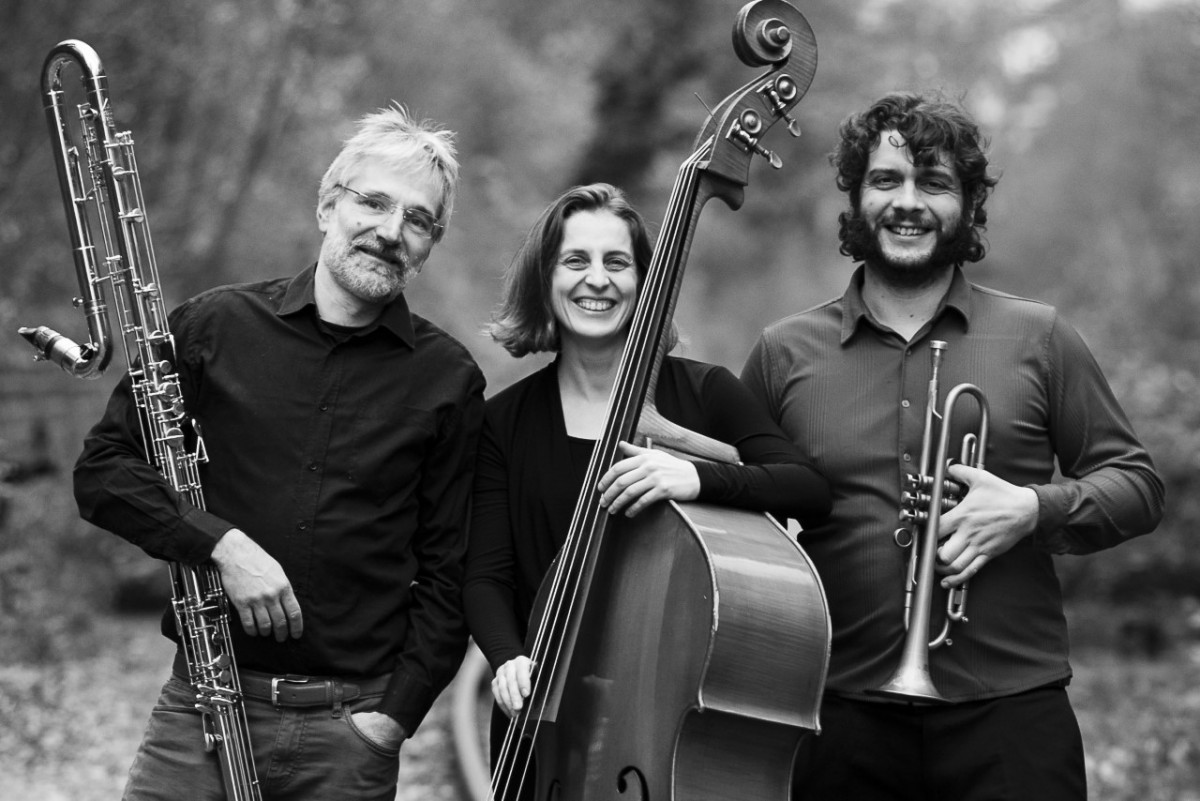 Hevhetia Days 2019 | Nebula Machina (FR)
Featuring:
Leïla Soldevila - double bass
Jérôme Fouquet - trumpet
Ugo Boscain - contrabass clarinet
Inspired by the instruments of the classical symphonic orchestra, the three French virtuosos perform on strings, winds and various percussion. Jérome Fouquet, Leila Soldevila and Ugo Boscain have developed their own language in which new sounds emerge through advanced techniques. Their aim is to create a completely new instrument, alias Nebula Machina, where the roles of the instruments or of the three musicians are completely interchangeable. Nebula Machina attempts to evolve a sound experience evoking different frames of mind in their audience, in particular those induced by the nature: air, wind and water are the guiding principles for their compositions.
Jérome Fouquet is as experienced in funk and jazz as in the field of improvised music. He made his name musically outside France, mainly in Japan. He has made an international appearance with his own band KUMA and the International Supersonic Quintet. Bass player Leïla Soldevila is active in almost all genres, she is active member in the Loïs Levan Sextet, plays Kurdish music with Nishtiman, Eastern European folklore with Bazaarium, Russian sounds with the Baikal Quartet, French chansons with Djazz`elles or pop music with Half Seas Over. Ugo Boscain studied with Mal Waldron, Steve Lacy and Evan Parker. He is a member of bands around Carlo Actis Dato and Claude Parle. For the past ten years, he has devoted himself entirely to the bass clarinet, which brought him to Anthony Braxton's ensembles.
jeromefouquet.com
leilasoldevilarenault.com
cmapx.polytechnique.fr/~boscain
Tickets are available for 1500 HUF on the spot, online at bmc.jegy.hu,
and at InterTicket Jegypont partners across Hungary.
Table reservations are automatically added during ticket purchase. We hold reservations until 8pm.
For more information, please call +36 1 216 7894
℗ BMC