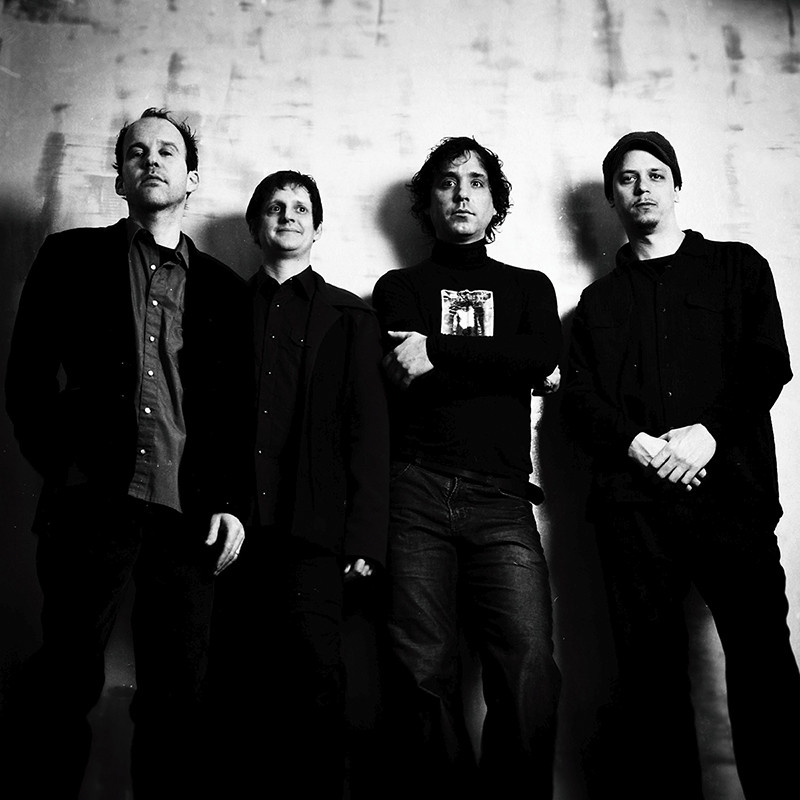 Get Closer Concerts
Concert Hall
Featuring:
Chris Speed – saxophone
Andrew D'Angelo – saxophone
Kurt Rosenwinkel – guitar
Jim Black – percussion
Reunions are rare in jazz. In pop music they've been omnipresent since the early 2000s, at times happily revisiting the biggest cultural misadventures. Don't expect that kind of nonsense with the prominent lineup of Human Feel. An acerbic fusion of chamber music, free jazz, and alternative rock, it first emerged back in 1987 in Boston and remains true to it's original intent to this day.
After its founding by saxophonists Andrew D'Angelo and Chris Speed together with drummer Jim Black, guitarist Kurt Rosenwinkel joined in 1990. The ensemble had gone to New York, where they were so loved by the flourishing Downtown scene that it cost them there life. One by one, the members of Human Feel were recruited by artists like Tim Berne, Dave Douglas, Uri Caine, John Zorn, and Ellery Eskelin.
And yet, the iconoclastic quartet managed to create a few impassioned recordings, like Scatter (1992), Welcome to Malpesta (1994) and Speak to It (1996) that had a lasting impact. Sizzling hot jazz met tumultuous Seattle grunge, resulting in an unprecedented explosive fusion that has yet to be reproduced. Human Feel happily cultivated eccentric multiphonics, the kind of sounds that Roland Kirk and Albert Mangelsdorff had introduced to jazz in the late 1960s. Off-kilter saxophone riffs, sublime rubato passages, drunken Gypsy guitar, and erratic rhythms: it was as if all the instruments were hell bent on going in opposite directions. They boldly soloed whenever the spirit grabbed them, as if the point was to live up to Franz Schuh's dictum, "I think where I am not, so I am where I do not think."
In Human Feel, this reliance on the rhetoric of the subconscious creates an authenticity that develops its effect despite the many genres touched upon. Only subjective truth is valid here. Its sum is the basis of the fascinating erratics of this company that is so flexible from an intellectual perspective. Human Feel brilliantly softens rock riffs an expands the limits of chamber music with furious force. This is the first time the ensemble has reunited in a few years and there's plenty to look forward to since this music contains truths that can be stimulated, even in the case of the most anemic listener.
Tickets are available for 8200 HUF on the spot,
online at jegy.hu, and at InterTicket Jegypont partners across Hungary.
℗ BMC