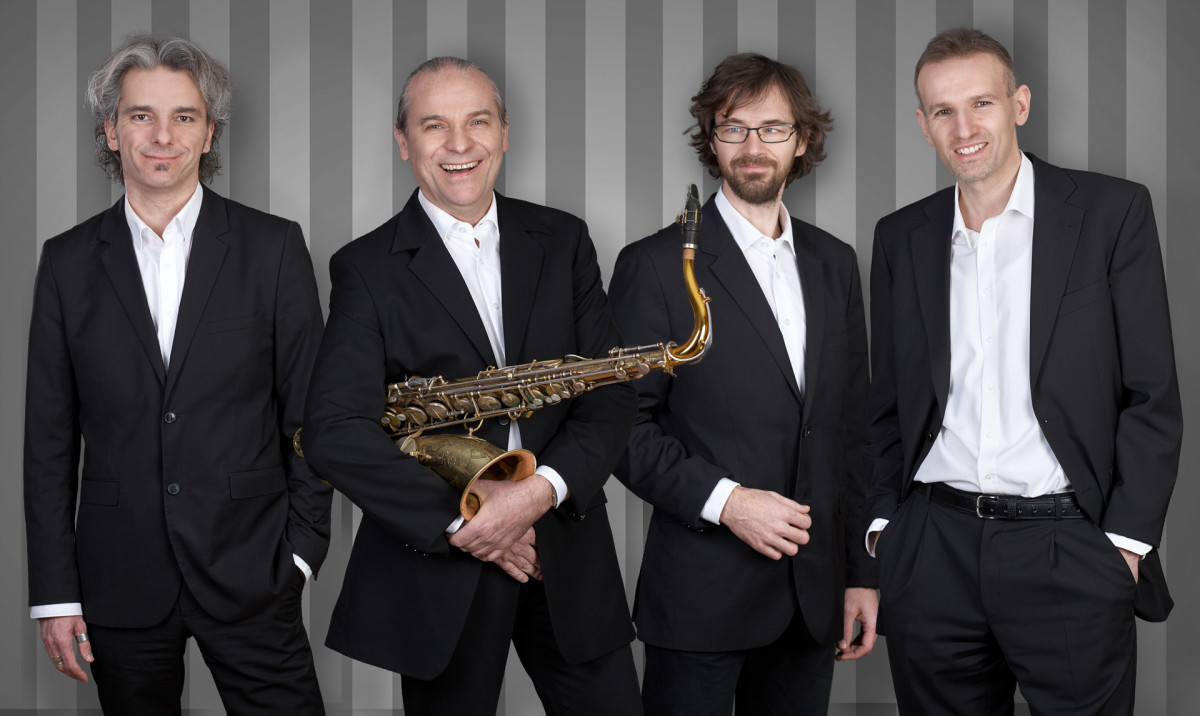 Jazzy Live│István Elek Quartet, guest: István Gyárfás
Featuring:
István Elek - saxophone
János Weisz - piano
Péter Molnár - double bass
Balázs Cseh - drums
Az Elek István Quartet az úgynevezett mainstream jegyeit hordozza: programjuk tisztelgés a nagy elődök és követőik előtt, természetesen a mai kor és saját egyéniségük szellemében. Elek István négy évtizedes pályája során számos zenekar szólistája volt, de saját neve alatt csak az idei év elején debütált kvartettje, amely aztán nagy sikerrel szerepelt az év folyamán a hazai színpadokon. Az együttes vezetője a nádfúvós hangszerek egész arzenálját szólaltatja meg: főként tenorszaxofonon játszik, de nem idegen számára a klarinét, az alt-, a szoprán- és a baritonszaxofon sem. A Nagy Amerikai Daloskönyv örökzöld darabjai mellett olyan jazzóriásiok sztenderddé nemesült szerzeményeit játsszák, mint Kenny Barron, Joe Henderson vagy Joe Zawinul. A quartet vendége a jazz aranykorának ragyogását kreatívan megidéző gitáros, Gyárfás István.
Tickets are available for 1300 HUF on the spot,
online at jegy.hu, and at InterTicket Jegypont partners across Hungary.
Please don't forget to reserve a table after purchasing your ticket, as seating at Opus Jazz Club can only be guaranteed in this case.
We hold reservations until 9pm. Remaining tables are assigned on a first-come, first-served basis.
For reservations, please call +36 1 216 7894 and have your ticket or voucher at hand.