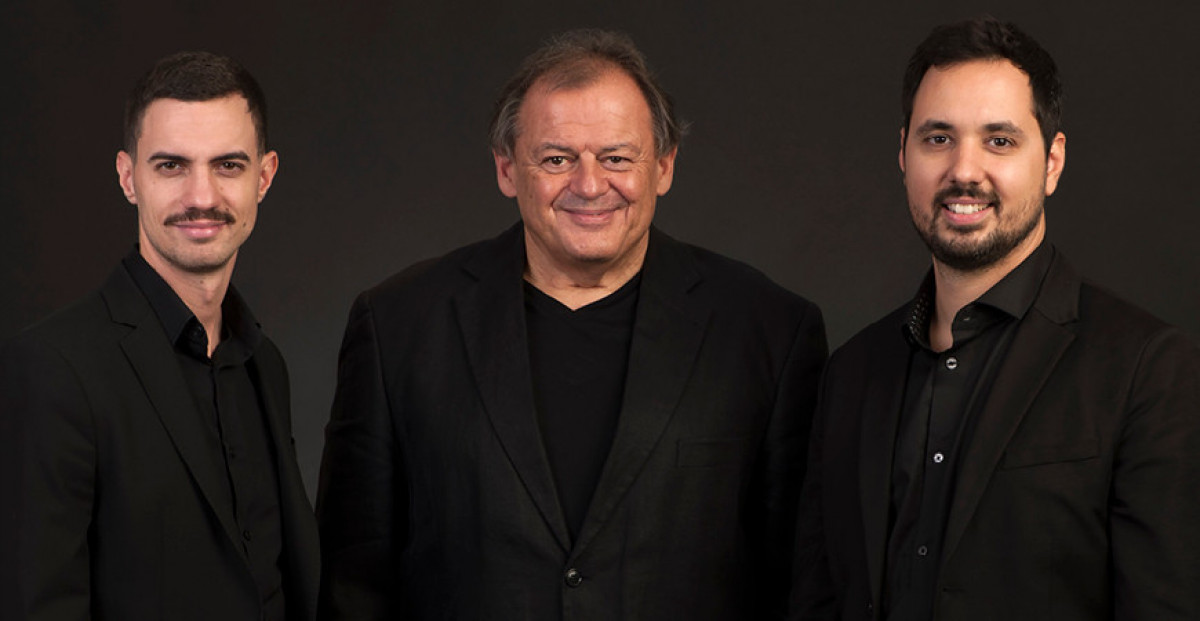 Featuring:
Károly Binder - piano
Tibor Fonay - double bass
Tamás Hidász - drums
The legendary Binder Quartet (Károly Binder, Mihály Dresch, Róbert Benkő, István Baló) in the late seventies and early eighties was one of the most original and defining formations of Hungarian jazz at that time. After the breakup of the band, Károly Binder achieved significant success as a composer and performer: he won the first prize of the Kalisz International Piano Competition, the Ferenc Erkel Prize, the 1991 Jazz Record of the Year award, the eMeRTon Prize for the best soloist, the first Hungarian Radio Jazz Competition and the Artisjus Award. After forty-nine albums, he formed a band again. He made several records with his permanent partner, Mihály Borbély. In the spring of 2012 they started working with drummer Ákos Benkó (who was replaced by Tamás Hidász in the band two years later) and bassist-bassist Tibor Fonay, the quartet also released four CDs (Retropolis II, Összegyűrt Korrafejek, Old Dreams New Dimensions and Nevergreens). At this concert, with bassist Tibor Binder Fonay and drummer Tamás Hidász, the re-arranged compositions of this year's album Blumenseele will be presented in a trio formation, as well as a new record material wich consist of mainly ballads and lyrical songs.
This concert was supported, in line with the Government decree 1290/ 2020. (VI.5) related to cultural institutions, in order to ease the economic difficulties caused by the Covid19 pandemic.
Tickets are available for 1800 HUF on the spot, online at bmc.jegy.hu, and at InterTicket Jegypont partners across Hungary.
Table reservations are automatically added during ticket purchase.
For the best dining experience please arrive around 7pm.
We hold reservations until 8pm.
For more information, please call +36 1 216 7894
℗ BMC