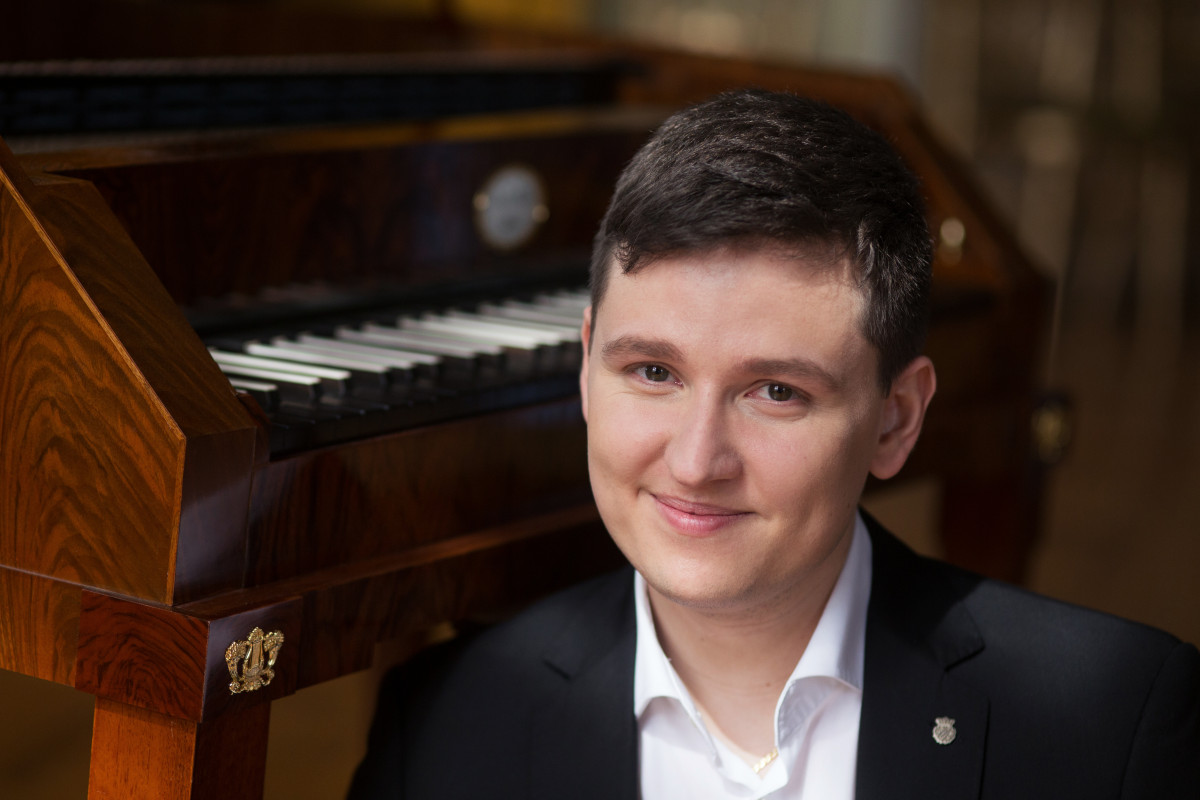 Keyboard Stories 3/2. | Concert series of Zsombor Tóth-Vajna
Program:
Girolamo Frescobaldi: Partita sopra Ciacona (Libro II, 1627.)
Girolamo Frescobaldi: Toccata Quarta (Libro II, 1627.)
Girolamo Frescobaldi: Toccata seconda (Libro II, 1627.)
Girolamo Frescobaldi: Aria detta la Frescobalda (Libro II, 1627.)
Girolamo Frescobaldi: Capriccio di durezze e ligature
Johann Jakob Froberger: Toccata in G
Johann Jakob Froberger: Ricercar
Johann Jakob Froberger: Partita in F
Dieterich Buxtehude: Toccata in G
Dieterich Buxtehude: Nun lob mein Seel den Herren
Vincent Lübeck: Chacon ex A
Featuring:
Zsombor Tóth-Vajna - Italian Renaissance harpsichord (Hyeronimus Bononiensis, 1521. Rome, Fabrizio Acanfora, 2012.)
"Stile Italiano" - Frescobaldi and his influence on German music
Girolamo Frescobaldi was like a rock star in his time. As the Pope's organist, tens of thousands of people listened to his play at occasions. But he has been significant not only as a performer, but also as a composer and educator. His keyboard works, published in six volumes reached also Germany, where they inspired a whole generation of organists to adopt the Italian style in their own compositions. Johann Jakob Froberger, known as the father of the German keyboard school, was a pupil of Frescobaldi in Rome. His works were widely known, and were greatly appreciated by J. S. Bach. Famous North German organists also knew Frescobaldi's works. The second volume of his Toccatas was found among the scores of Jan Adam Reincken and Vincent Lübeck, and Dieterich Buxtehude learned about Frescobaldi's art through his father-in-law, Franz Tunder, who, according to some sources, was also the master's pupil in Rome.
Free entry! Seating is on a first-come, first-served basis.