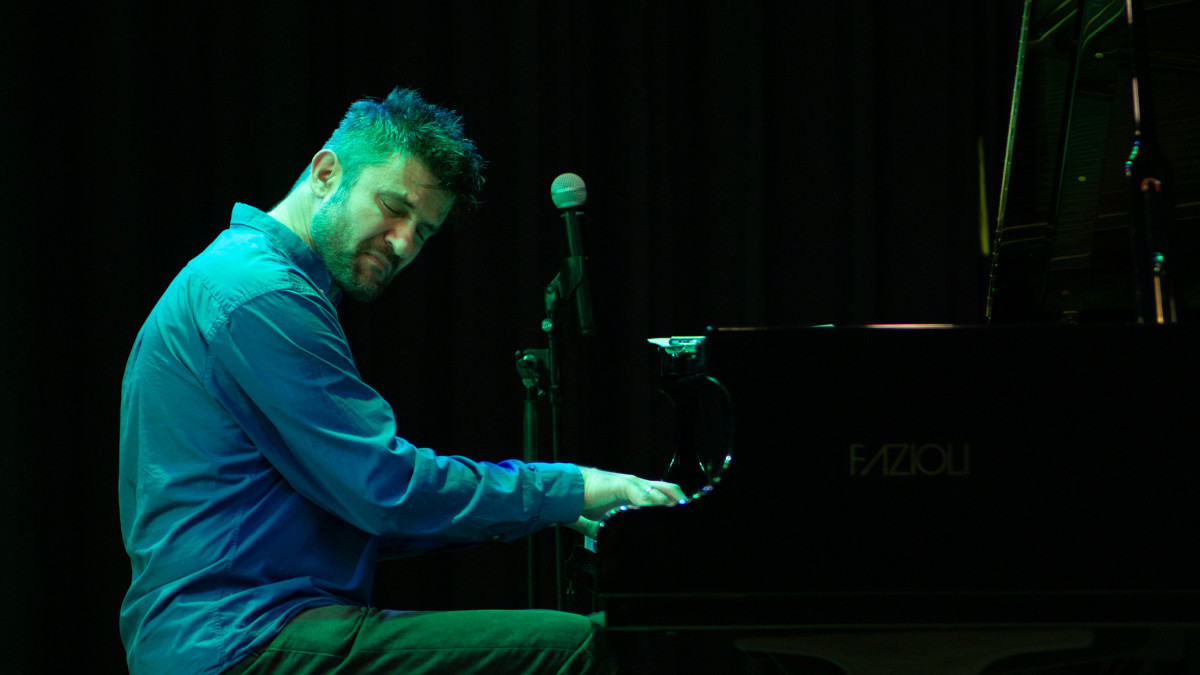 Ligeti 100 | Dániel Szabó Nonett: Un-overused phrases (HU)
Featuring:
Dániel Szabó - piano, compositions
Balázs Kántor - cello
Mihály Borbély - clarinet, tárogató, saxophones
János Ávéd - flute, saxophones
András Zászkaliczky - oboe
Jákob Bettermann - bassoon
Mihály Bajusznács - bass clarinet
Mátyás Szandai - double bass
Dániel Ferenc Szabó - drums, percussion
"For me, playing and listening to György Ligeti's music is always a deeply in-the-moment experience, just like when I improvise, whether jazz or without any boundaries of genre. The Master's music, while being worked out with mathematical precision down to the smallest detail, constantly renews itself, like an evergreen plant, with unending spontaneity. One could say: Ligeti's music cannot become stale. The sense of constant change, of flowing dynamism, had a strong influence on me when I was composing this programme, as did the pure logic of the pieces. I also strove to create a purity of structure and form, but also to leave plenty of room for unpredictable musical events to 'pop out' and surprise us in the improvisational sections. I have selected complete pieces or excerpts from Ligeti's piano works (Etudes, Musica ricercata) and the Bagatelles for wind quintet as a source of inspiration, and have taken them into dimensions inspired by my imagination and the unique sound of the nonet."
Daniel Szabo
Tickets are available for 2800 HUF on the spot, online at bmc.jegy.hu, and at InterTicket Jegypont partners across Hungary.
Table reservations are automatically added during ticket purchase.
Please note that if you purchase an odd number of seats, you might have to share the table with others, especially if the concert is sold out.
For the best dining experience please arrive around 8pm.
We hold reservations until 9pm.
For more information, please call +36 1 216 7894
℗ BMC