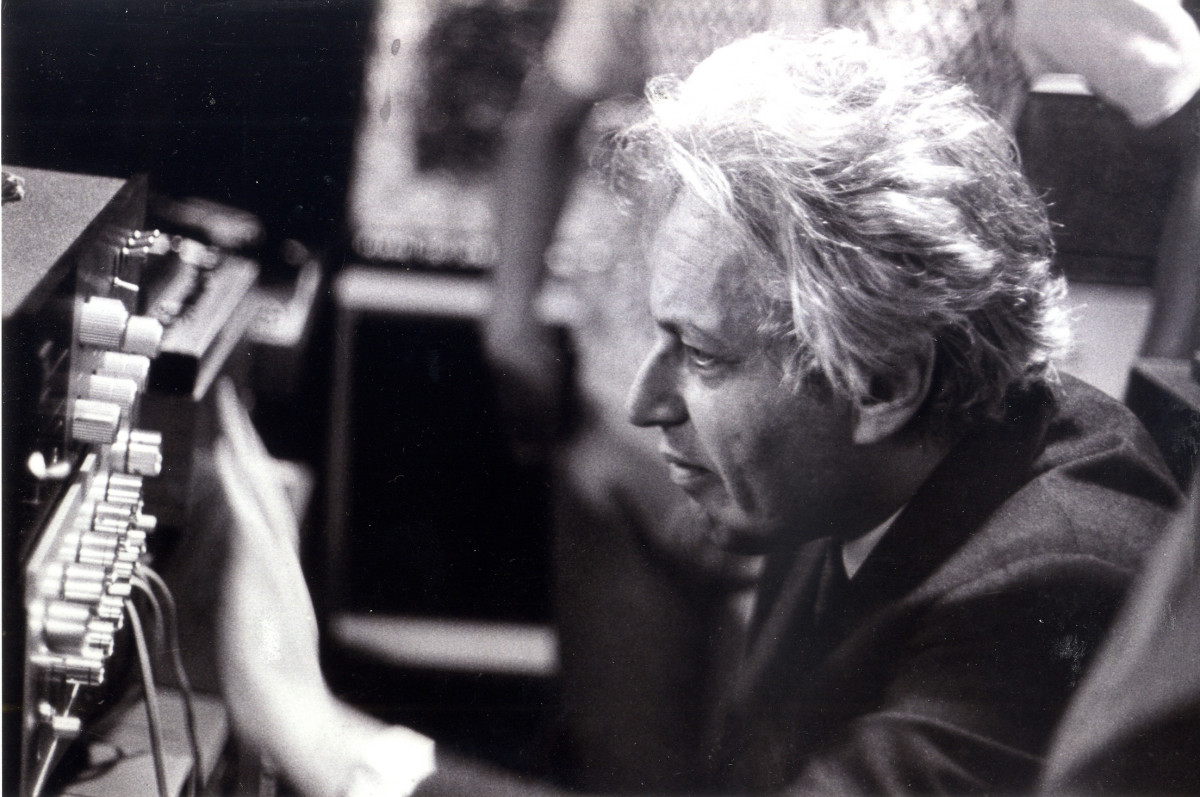 Ligeti 100 | Tribute to Ligeti – A concert by The Liszt Academy's Electronic Music Media Programme
Program:
Guided improvisations
Featuring:
Composers & players:
Avenár Bánföldi
Bálint Baráth
Péter Gőz
Szabolcs Kerestes
Ákos Lovász
Ágnes Klára Máthé
Zétény Nagy
Andrea Szigetvári
After his emigration in 1956, Ligeti threw himself into work with the painful and joyful prospect of a new beginning: after a short stay in Vienna, he and his wife travelled on to Cologne, where he became acquainted with the work of the younger generation – Nono, Boulez and Stockhausen –, in the electronic music studio of the Westdeutscher Rundfunk, and began to create music. Although the three works written there represent only a small slice of Ligeti's oeuvre, it is now clear that the knowledge he gained in the studio proved crucial to the development of his style. The layering of sounds, the masterful shaping of timbres, micro-polyphony and irregular rhythms all became key elements in his acoustic works, and at the same time left their mark on electronic music.
This legacy is carried on by the Electronic Music Media Studies programme at the Liszt Academy, Budapest, which aims to ensure that the electronic composers of the future start their careers with a unique, distinctive and mature artistic vision. In this concert, teachers and students will pay tribute to Ligeti through works and improvisations inspired by his compositional techniques. The members of the ensemble studied Ligeti's electronic and instrumental compositions, and then developed interactive computer-based instruments that allow them to apply the techniques in their improvisations in real time. Between the works, the audience will be able to gain insight into the workshop secrets of Ligeti and the EZMMi laptop ensemble through short presentations and explanations.
Free entry! Seating is on a first-come, first-served basis.