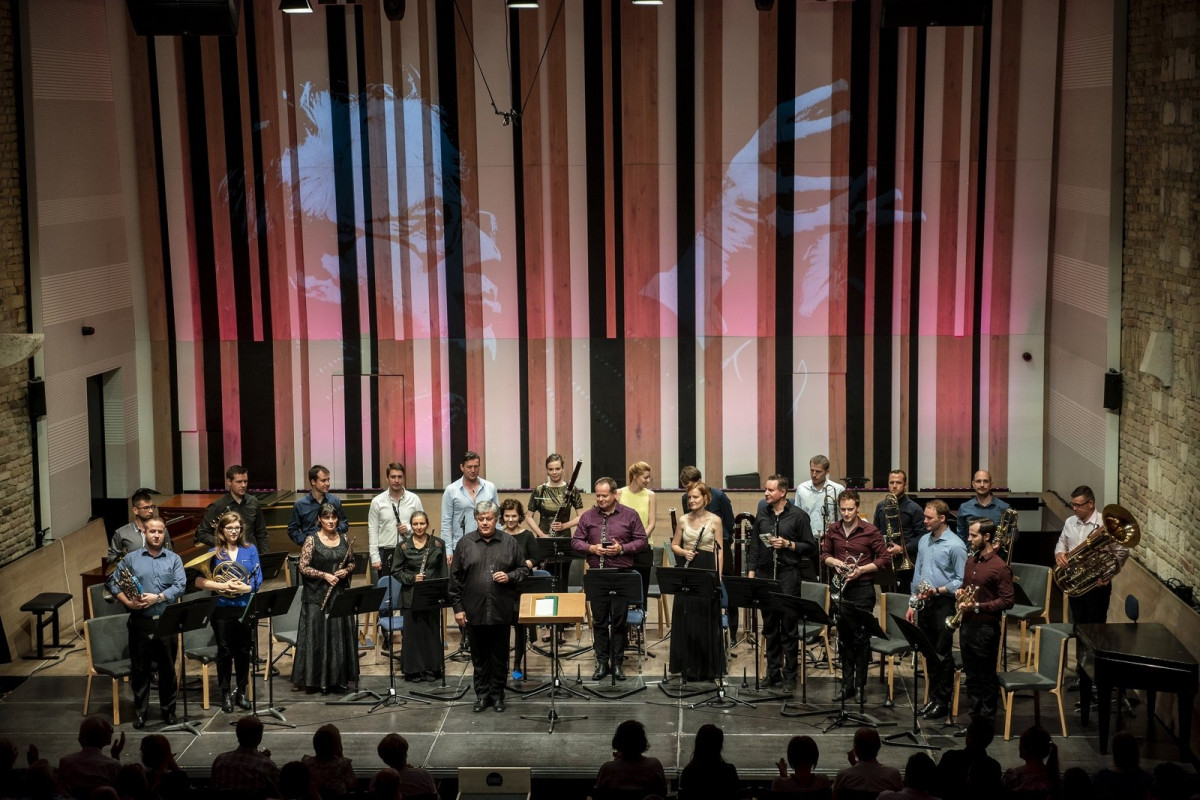 Ligeti Ensemble: Gubaidulina / Eötvös / Serei
Program:
Eötvös Péter: Shadows
Serei Zsolt: Stets blickend in die Höh'
*****
Sofia Gubaidulina: Gallow Songs

Featuring:
Klára Csordás – mezzosoprano
Orsolya Kaczander – flute
Csaba Klenyán – clarinet
Ligeti Ensemble
Conductor: Zoltán Rácz
Sofia Gubaidulina 1996-ban a groteszk humor német költőóriása, Christian Morgenstern verseskötetéhez, az 1905-ben megjelentetett Akasztófadalokhoz (másként: Akasztófa-énekek) fordult ihletésért. A mezzoszoprán hangra komponált dalciklus, amely ezúttal Csordás Klára szólójával hangzik majd fel, igazi nagy találkozást jelez költő és komponista között, talán mert a máig köztünk élő tatár-orosz zeneszerzőnő a szovjet érában, élete nagyobbik felében igencsak szoros kapcsolatba kerülhetett a nonszensz műfajával. Eötvös Péter 1996-os kompozíciója, a Shadows erősített fuvolára, klarinétra és kamaraegyüttesre íródott, s az egyes hangszerek és hangszercsoportok – a cím szellemében – valóban árnyékot teremtenek a középpontba helyezett fuvolista és klarinétos, ezúttal Kaczander Orsolya és Klenyán Csaba köré-mögé. A címével Goethe Nyugat-keleti dívánját idéző Serei-mű, az angolkürtre és kamaraegyüttesre írt, magasba tekintő Stets blickend in die Höh' 2008-as verziója zárja majd a koncert programját. A derűs és áttetsző hangzású kompozíció megszületését egy napfogyatkozásról készített fotó látványa ihlette.
Tickets are available for 2000 HUF on the spot, online at jegy.hu,
and at InterTicket Jegypont partners across Hungary.