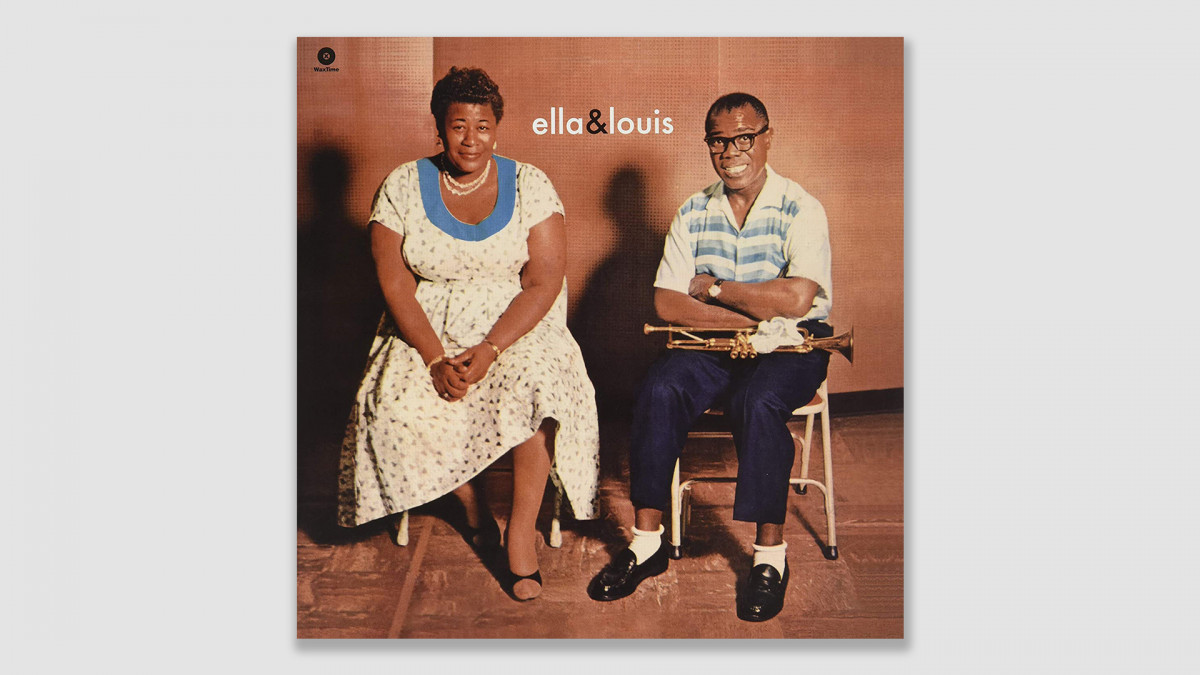 Modern Art Orchestra – Legendary Albums | Ella Fitzgerald & Louis Armstrong: Ella & Louis
Featuring:
Kriszta Pocsai – vocals
Kornél Fekete-Kovács – trumpet, vocals
Gábor Subicz – trumpet
Balázs Bukovinszki – trumpet, vocals
Attila Korb – trumpet, vocals
Gábor Cseke – piano
Ádám Bögöthy – double bass
László Csízi – drums
Modern Art Orchestra's Legendary Albums series presents the most important and unique albums of jazz literature, performed by MAO. By learning and playing these compositions and arrangements, the musicians are paying tribute to the jazz legends and are undergoing an intense process of musical improvement. The band absorbs the material of the original recordings, sticking to the arrangements, forms and compositional features. As improvisation is the blood of jazz, solos are invented by the players in the moment. Due to the respect shown towards the original conceptions of the legendary composers and the level of craftsmanship known from Modern Art Orchestra, the Legendary Albums series both brings you the essence of jazz tradition and guarantees a fresh musical experience.
Ella & Louis
The 1956 Verve recording brings forth a list of personnel not many records can offer. World-famous singers Ella Fitzgerald and Louis Armstrong are accompanied by the legendary Oscar Peterson Quartet, with Herb Ellis guitarist, Ray Brown bassist and Buddy Rich drummer. Ella & Louis is not the last common recording of the singer giants, as they produced an album in 1957 and '59 as well.
The '56 recordig was produced by the famous Verve founder, Norman Granz, who selected 11 slow and medium ballads for Ella & Louis. It is indeed a joy to listen to Armstrong's golden bariton constantly complimenting Ella's unmistakable voice.
The album includes a marvellous take of Irving Berlin's Cheek to Cheek and Isn't This a Lovely Day, as well as the Gershwin's They Can't Take That Away From Me. This mellow and honest album will be performed by a chamber formation of the Modern Art Orchestra. Krisztina Pocsai will take Ella's place and Kornél Fekete-Kovács – besides playing the trumpet – will also sing this time. The band consists of Gábor Cseke on piano, Ádám Bögöthy on double bass and László Csízi on drums.
Tickets are available for 2200 HUF on the spot, online at bmc.jegy.hu, and at InterTicket Jegypont partners across Hungary.
Table reservations are automatically added during ticket purchase.
For the best dining experience please arrive around 7pm.
We hold reservations until 8pm.
For more information, please call +36 1 216 7894
℗ BMC