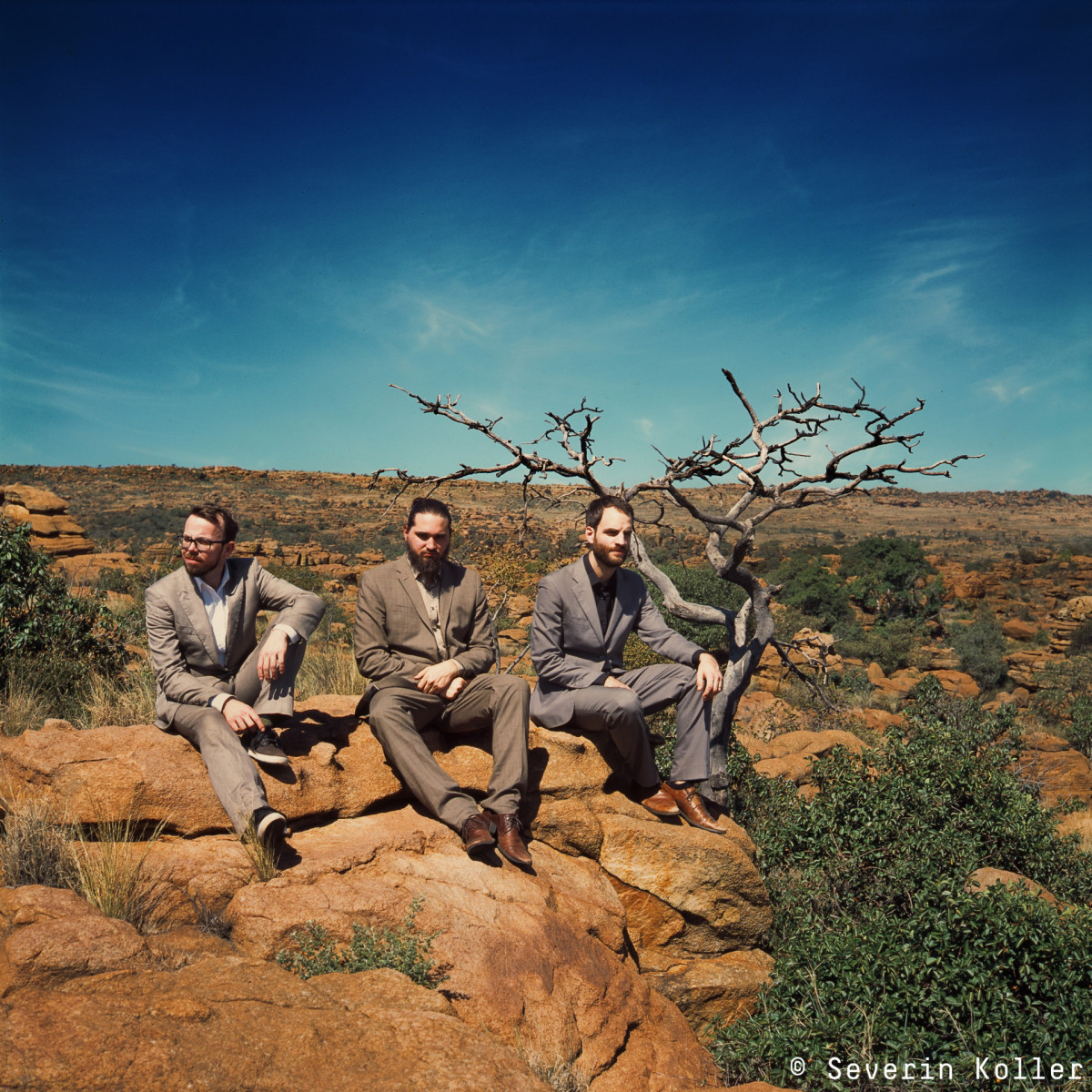 3 x j(A)zz! in One Week | Mario Rom's Interzone (A)
Featuring:
Mario Rom - trumpet
Lukas Kranzelbinder - double bass
Herbert Pirker - drums
Those attempting to describe Mario Rom's INTERZONE seem to be looking constantly for superlatives. After a concert at the famed Rochester Jazz Festival in New York, the festival's main critic called them "easily one of the most entertaining and scintillating acts at this year's festival. I have yet to hear a group of musicians – anywhere – with a more serious sense of play." Such a reaction from the American press is anything but self-evident for an Austrian band with a mean age of less than 30 years old, but the trio consisting of Mario Rom, Lukas Kranzelbinder, and Herbert Pirker has undeniably received a great deal of attention from critics and media the world over in a very short time. The group, with its unusual instrumentation (trumpet, bass and drums) has proved able to "spin virtuosity and humor into an entertaining whole" (Frankfurter Allgemeine Zeitung) and "gives the impression of being four, five, or more musicians" (Jazzthing).
To make one thing clear: INTERZONE plays jazz. Real jazz. Nonetheless, their motto is "Everything Is Permitted" and they've lived it in Europe, Mexico, China, Israel, South Africa and the USA in the past two years. Jazzpodium describes Mario Rom as an "absolute discovery", InMusic finds the band's "surprising playfulness almost impossible to top", and DIE ZEIT calls them "three young Turks, marked by a life they couldn't yet have lived, ready for anything." If these reviews sound a little exaggerated, consider this reaction from Passauer Presse after their concert at the INNtöne Festival in 2014: "Their flawless interaction breathes a vitality that leaves the audience clamoring for encores until their repertoire is exhausted. This is probably how immortality begins."
One might be forgiven for thinking that this kind of hyperbole leads to enormously high expectations. But one might also consider the following: these three musicians are playing jazz at 180%, as if their life hung in the balance every night. In summer 2017 they released their third album Truth Is Simple To Consume taking their already impressive musical journey to the next level. So sit back and enjoy. Enter the INTERZONE – you won't regret it.
Tickets are available for 1500 HUF on the spot,
online at jegy.hu, and at InterTicket Jegypont partners across Hungary.
Please don't forget to reserve a table after purchasing your ticket, as seating at Opus Jazz Club can only be guaranteed in this case.
We hold reservations until 8pm. Remaining tables are assigned on a first-come, first-served basis.
For reservations, please call +36 1 216 7894 and have your ticket or voucher at hand.