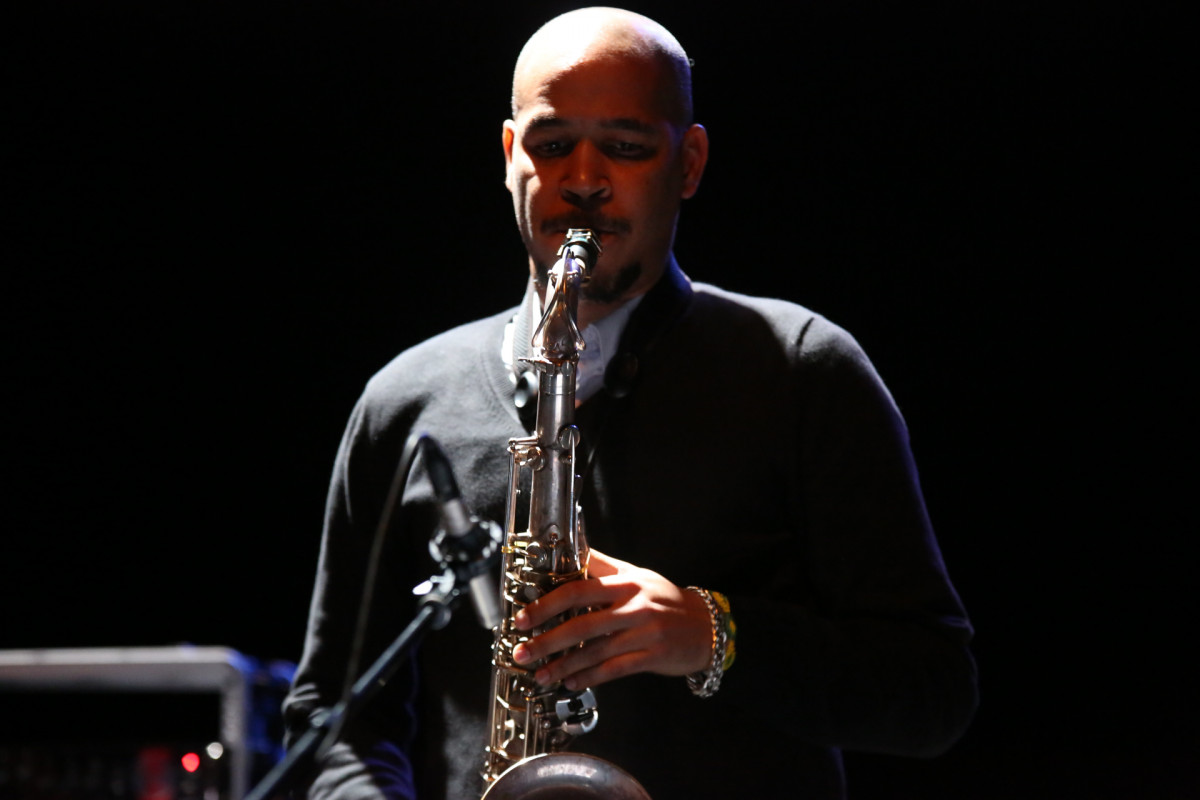 EurOpus | Mátyás Szandai Quartet (H/BR/CUB/F)
Featuring:
Nelson Veras - guitar
Ricardo Isquierdo - saxophone
Mátyás Szandai - double bass
Fabrice Moreau - drums
Fortunately Mátyás Szandai, the prominent Hungarian bass player, is still a frequent guest on the Opus stage despite the fact that he has been living and working in Paris for a long time. Appearing former on many previous releases of BMC Records, with the Dresch Quartet, Viktor Tóth Trio, or Elemér Balázs Group, the artist wasn't unfaithful to the label, neither, participating most recently with Mathias Lévy on violin and Miklos Lukács on cimbalom on the Bartók Impressions album which impressed both domestic and international audiences.
Szandai's present performance, however, should still be a special jazz delight both for him and the visitors of Opus, as it brings him closer to his long-awaited dream come true. It is well known that the highly sought-after musician of the vivid jazz life of Paris is constantly playing with the most prominent figures of French and international jazz scene there, it should do if we'd just mention Christoph Monniot, Mathias Levy or Archie Shepp as examples. Thus he has been in contact also for a year or two with Nelson Veras, the Brazilian-born guitarist, the talent discovered at age 14, in 1994, by Pat Metheny. Veras is running his own quartet since 2004, and has been also partner with Lee Konitz, Aldo Romano, Dominique of Piazza, Michel Petrucciani, Gary Peacock, Mark Turner, or Steve Coleman. Recently, fate brought Szandai together with two more excellent musicians. One of them was the Cuban tenor saxophonist Ricardo Isquierdo, who lives in Paris since 2001 and is known by his persistent stubbornness in the constant renewal of his play and improvisation technique, on the side of the likes as Franck Lacy, Michel Zenino, Hamid Drake, Manu Codjia, Jason Palmer, Jeff Ballard, or Bojan Z. The other was the sensational self-taught French drummer, Fabrice Moreau, who started his career as a talented painter, but slowly became more and more famous in France as the guy behind the drums in different outfits like the Jean Philippe Viret Trio, Guillaume de Chassy Trio, Edward Ferlet Quartet, or on the side of the recently passed British pianist John Taylor.
With these three distinctive personalities coming from different musical cultures, Szandai has created the quartet that can make his own, long-cherished musical ideas come true. Discipline of composition, virtuosity, Latin American temperament, gracefullness and elegance are all part of this music. The team began intense work in recent months and as a result, in the days following the Opus concert, the quartet records the material for their debut album to be released on the BMC Records label.
Tickets are available for 1500 HUF on the spot,
online at jegy.hu, and at InterTicket Jegypont partners across Hungary.
Please don't forget to reserve a table after purchasing your ticket, as seating at Opus Jazz Club can only be guaranteed in this case.
We hold reservations until 8pm. Remaining tables are assigned on a first-come, first-served basis.
For reservations, please call +36 1 216 7894 and have your ticket or voucher at hand.
℗ BMC