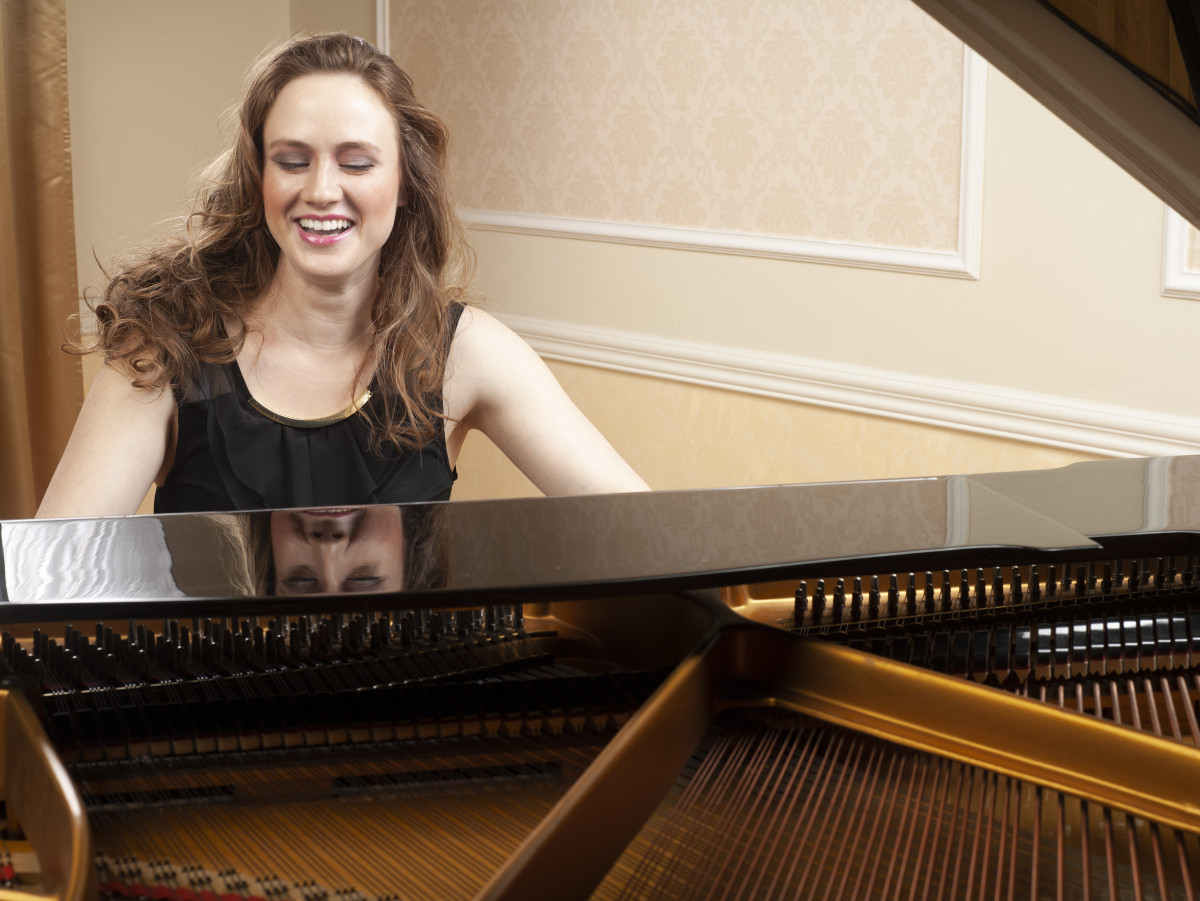 Memorial Book – Piano Concert of Mónika Ruth Vida
Program:
J. S. Bach – A. Siloti: h-moll prelúdium BWV 855a
Joseph Haydn: C-dúr szonáta Hob. XVI/48
Liszt Ferenc: Vallée d'Obermann S. 160.
Maurice Ravel: Jeux d'eau
Liszt Ferenc: La Campanella
*****
Ludwig van Beethoven: C-dúr szonáta op. 2. no. 3.
Frédéric Chopin: f-moll ballada op. 52. no. 4.
Claude Debussy: Clair de lune
Liszt Ferenc: f-moll transzcendens etűd no. 10.
Vida Mónika Ruth zongoraművész gyermekkora óta a zene szeretetének szenteli életét. Álma, hogy a muzsika öröme és gyógyító ereje mindenkihez eljusson. Fiatal kora ellenére a legtöbb európai országban koncertezett már, fellépett Afrikában, az Egyesült Államokban és több ázsiai országban is. Országos és nemzetközi sikereit követően mindössze 14 éves volt, amikor megnyerte élete első nemzetközi versenyét Szerbiában, majd röviddel ezt követően Kínában debütált a Shanghai-i világkiállításon. A többszörös verseny-győztes legutóbb az V. Coimbra Zongora Világtalálkozón állhatott dobogóra, és az Olasz Parlament kitüntetésében részesült kiváló zenei munkásságáért.
Kitüntetéses diplomáit 2016-ban és 2020-ban szerezte a Zeneakadémián. Első nagy hangversenysorozata, a "Sem emlék, sem varázslat" 2019 szeptemberében indult útnak. 2020 sem telhetett izgalmak nélkül: a Művésznő – kiemelkedő zeneművészeti teljesítményének elismeréseként – Junior Prima díjban részesült.
Tickets are available for 2900 HUF on the spot,
online at jegy.hu,
and at InterTicket Jegypont partners across Hungary.
Ticket for Students and Pensioners: 1900 HUF
Sponsorship Ticket: 5000 HUF