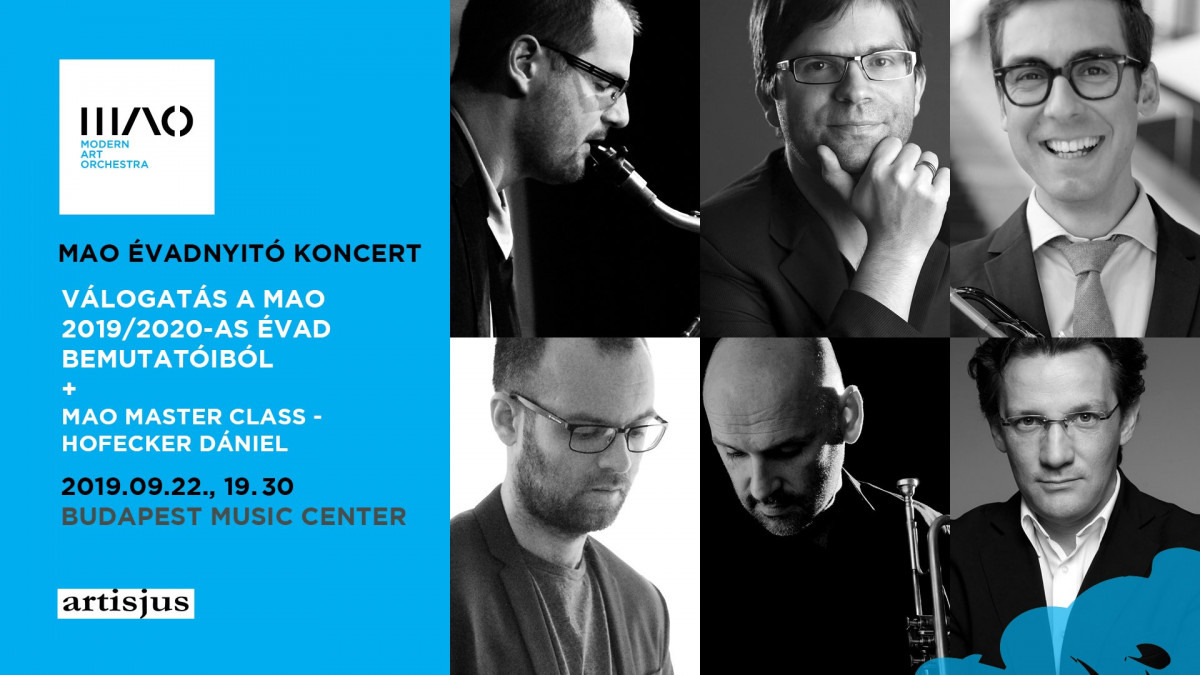 Modern Art Orchestra Season Opening Concert
Featuring:
Modern Art Orchestra
Fekete-Kovács Kornél – művészeti vezető
Dániel Hofecker – composer (MAO Masterclass)
BMC's resident big band, the Modern Art Orchestra is not simply a band of great musicians. It's also an incubator for new compositions and arrangements created by its members. MAO's concerts and album releases have been featuring these works since the beginning, and their 2019/2020 season opening concert continues this tradition with pieces by the band's soloists, János Ávéd, Kristóf Bacsó, Gábor Subicz, Attila Korb, Gábor Cseke, and Kornél Fekete-Kovács.
This concert also marks the start of the MAO Master Class - a unique series of big band master classes for arrangers and composers, with premieres at each performance of MAO's concert season at Budapest Music Center.
Tickets are available for 1800 HUF in advance / 2200 HUF on the spot,
online at jegy.hu, and at InterTicket Jegypont partners across Hungary.
℗ BMC