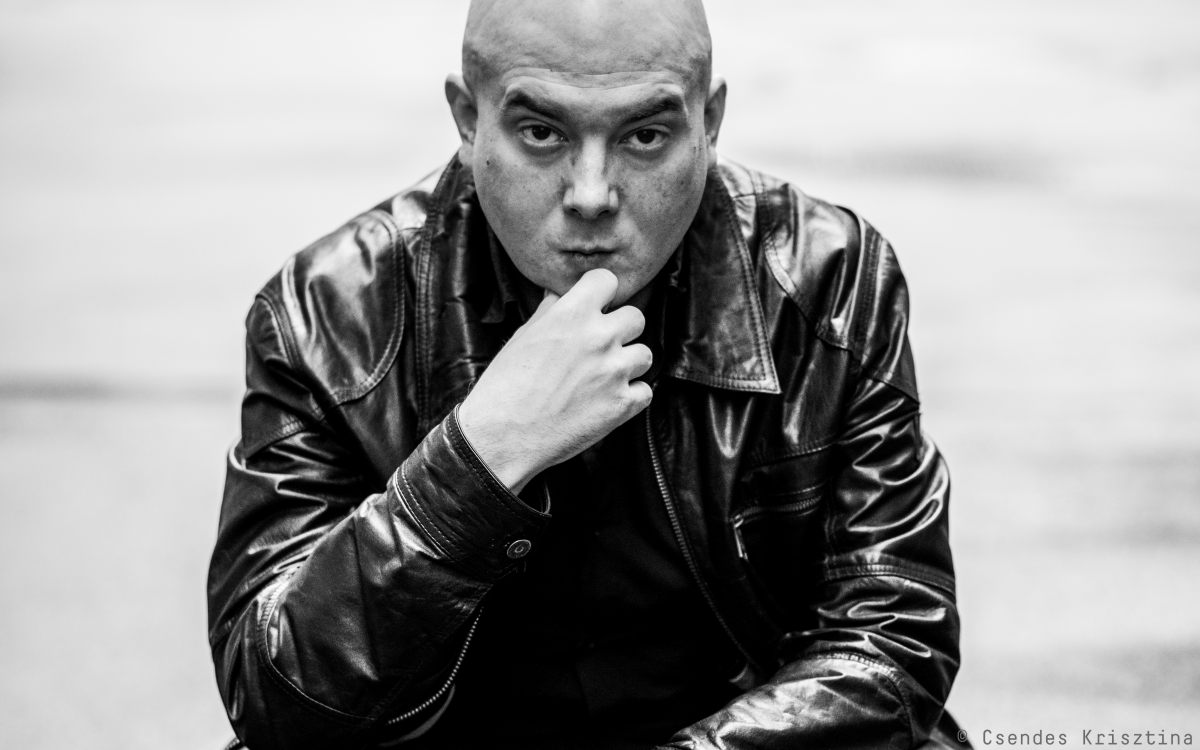 Péter Rozsnyói: Serenity Prayer (H)
BMC Records album debut
Opus Jazz Club
"Refined touch, an outstanding sense of form, an excellent sense of melody and harmony – these are the words that come to mind as I listen to Péter Rozsnyói's new solo CD. Speaking from the experience of hearing Péter's performance of classical music, I can say he plays the works of Bach with the same naturalness and insight as his own, often improvised, pieces, and jazz standards. This is also the case in his extraordinarily expressive and emotionally rich playing on this CD, which has once more reinforced in me the belief that an improvisation is good if it sounds as if it had been composed; and a composed piece sounds good if it seems to be the fruit of the present moment." Kálmán Oláh, pianist
"At a certain level of maturity most creative artists realise that the journey is the destination. Not all of them, however, are able to get to the level of abstraction of 38-year-old Péter Rozsnyói. He was able to put how he felt about this into words when the recording was finished: every beginning is an end, anything that opens something, also closes something. You can only pray to be able to understand and internalise what cannot change, and to change what needs to be changed. After two trio albums this is the very first solo piano recording that Rozsnyói has released. It is a daringly honest confession of his life to date (...)
Rozsnyói has reached an outstanding milestone in his career with this recording. He was very much aware of the significance of the moment, when he realised his heart-rate was really up as he stepped onto the podium of the Opus Jazz Club to face both the audience and the recording red light. He had not felt stage fright for decades.
The piece he played first became the last on the CD (after all, each beginning is an end), otherwise the digital image of the concert follows the order of the improvised pieces, which he, nevertheless, had been contemplating for weeks in preparation. The synergy of composition and improvisation has become so strong that the listener can hardly tell them apart. And this provides yet another reason to listen to the whole recording as one piece without interruption, for it is then its depths truly reveal themselves to the listener." (excerpts from the CD's booklet text by Kornél Zipernovszky)
Serenity Prayer, a live recording of Péter Rozsnyói's solo performance at the Opus on June 21 last year will be released by BMC Records on the very day of the present concert where the CD will be available for a special price, too.
Tickets are available for 1500 HUF on the spot,
online at jegy.hu, and at InterTicket Jegypont partners across Hungary.
Please don't forget to reserve a table after purchasing your ticket, as seating at Opus Jazz Club can only be guaranteed in this case.
We hold reservations until 8pm. Remaining tables are assigned on a first-come, first-served basis.
For reservations, please call +36 1 216 7894 and have your ticket or voucher at hand.
℗ BMC