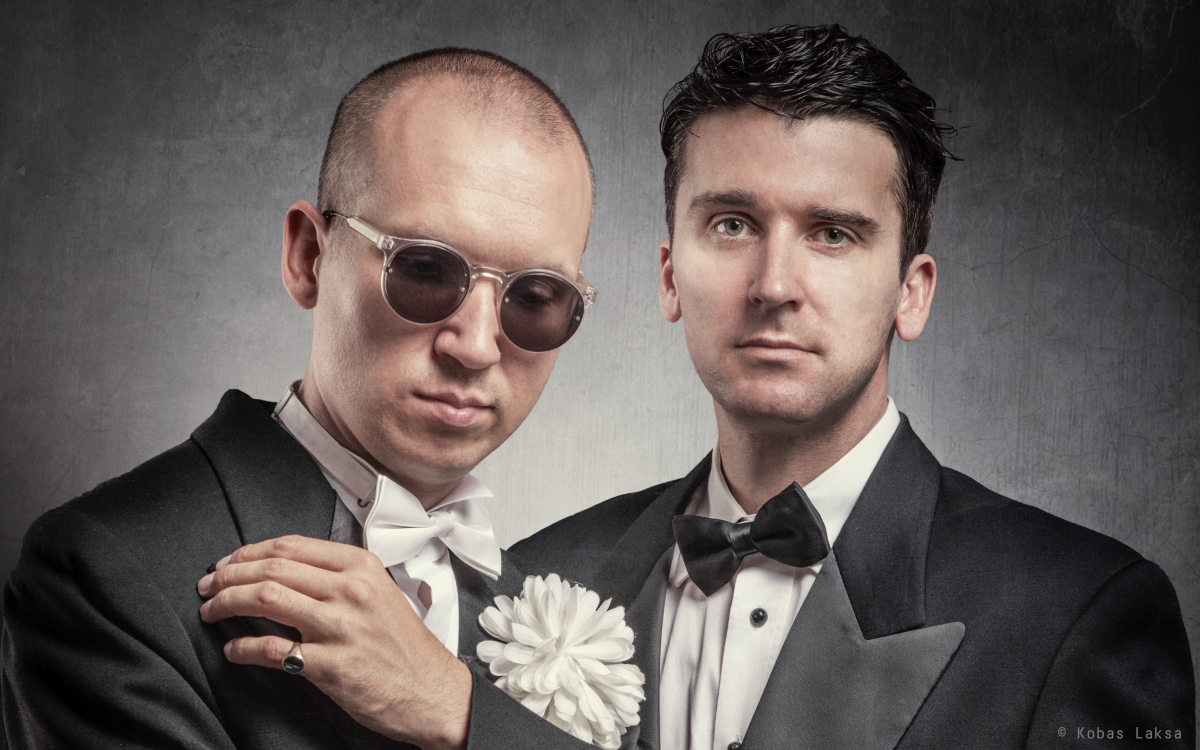 Polish Jazz 1918 - 2018 | Młynarski & Masecki Jazz Band (PL)
Featuring:
Marcin Masecki - piano, arrangement, musical director
Jan Emil Młynarski - vocals, banjola
Jerzy Rogiewicz - drums
Piotr Wróbel - sousaphone
Tomasz Duda - saxophone
Jarosław Bothur - saxophone C
Michał Fetler - saxophone
"Młynarski & Masecki Jazz-Band is a miracle!" Bartek Chaciński, Polityka, 2017
The Młynarski & Masecki Jazz Band was founded by one of the most outstanding Polish pianists, Marcin Masecki – known both to visitors of Opus Jazz Club and BMC Records fans for his album Ragtime, released only three months ago – and singer, percussionist, member of the Warsaw Combo Taneczne (Warsaw Dance Combo), Jan Emil Młynarski, drawing their inspiration from the tradition of Polish jazz orchestras of the interwar period. Their free jazz interpretations give this music absolutely fresh flavor, making it current and multilayered, inviting both to dance and to feel its thrills.
The musicians of the Młynarski & Masecki Jazz Band know how to draw simultaneously from tradition of orchestras of the thirties and play with convention by means of free jazz and crazy improvisations. These young artists are gifted with a sense of humor and treat hits from thirties with a blink of an eye. Marcin Masecki says: "For us jazz is pop music, music for people. We come back to the ethos of jazz." The Jazz Band's repertoire consists mostly of unknown swing songs and unique tangos. The whole concept is built around the Adam Aston, the most recognizable Polish singer of that time and Henryk Wars, the most important Polish pianist of Jewish origin, arranger and composer from twenties and thirties. Their 2017 album Noc w Wielkim Mieście (Night in The City), released on the Lado ABC label, was awarded as Album of The Year 2017 by Gazeta Wyborcza, one of the most important and influential daily newspaper in Poland.
---
In Poland, during the interwar period, improvised music and jazz became a medium of multi-layered messages, providing numerous memorable works of art. Polish Jazz 1918 - 2018, a project lead by Club Firlej from Wrocław, invited consequently avant-garde young artists to interpret tradition in a visionary way thanks to their creativity and imagination.
---
The project has been realized in the frame of the Cultural Bridges grant scheme of the Adam Mickiewicz Institute, co-financed by the Ministry of Culture and National Heritage of Poland, as part of its 2017–2021 long-term program NIEPODLEGŁA (Independent).
Tickets are available for 1500 HUF on the spot,
online at jegy.hu, and at InterTicket Jegypont partners across Hungary.
Please don't forget to reserve a table after purchasing your ticket, as seating at Opus Jazz Club can only be guaranteed in this case.
We hold reservations until 8pm. Remaining tables are assigned on a first-come, first-served basis.
For reservations, please call +36 1 216 7894 and have your ticket or voucher at hand.
℗ BMC