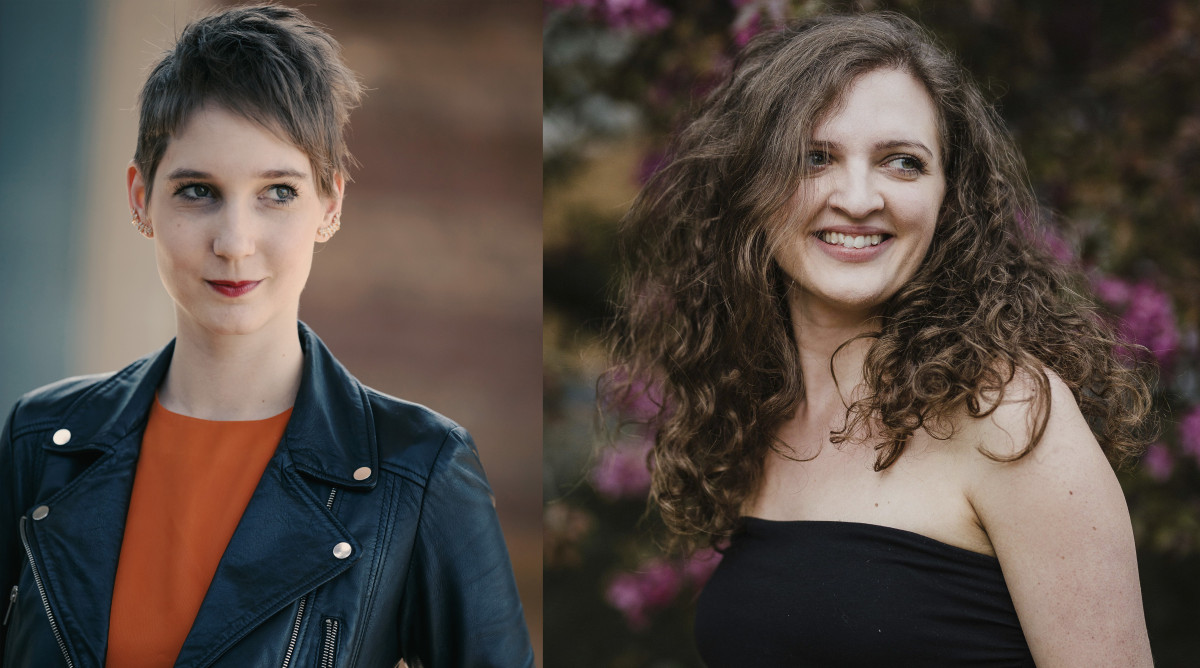 Recital by Anna Molnár and Éva Osztrosits
Online concert premiere
Library
Program:
Find the video stream on the Facebook page of BMC HMIC and on our YouTube channel.

Máté Balogh: Young Wives' Song – On poem by Attila József
György Kurtág: S. K. Remembrance Noise Op. 12 – Seven songs on poems by Dezső Tandori
Péter Tornyai: Evening Question – On poem by Mihály Babits*
László Sándor: When Flowing Water...
Péter Tornyai: Bubble Sonnet – On poem by Ottó Orbán
Zoltán Jeney: Four Little Sketcehes – On poems by Sándor Weöres
Péter Tornyai: Voilà for Viola
József Sári: Frag-mente

*premiere of the solo voice version

Featuring:
Anna Molnár - mezzosoprano
Éva Osztrosits - violin, viola
A hegedű és az énekhang párosításából született művek igazi kuriózumnak számítanak a klasszikus és a kortárs koncertrepertoárok darabjai között is. Ez a ritkábban előforduló apparátus, illetve a magyar költőink nyomatékos versei több kortárs zeneszerzőnket is komponálásra ösztönzött, köztük Kurtág Györgyöt, Tornyai Pétert vagy Sári Józsefet. A koncerten az ő darabjaik mellett számos szólóénekre, szóló hegedűre, illetve szóló brácsára komponált mű szólal meg, melyek szerzői Jeney Zoltán, Balogh Máté, Sándor László és Tornyai Péter.
A koncert a "Köszönjük, Magyarország!" program keretében valósult meg.