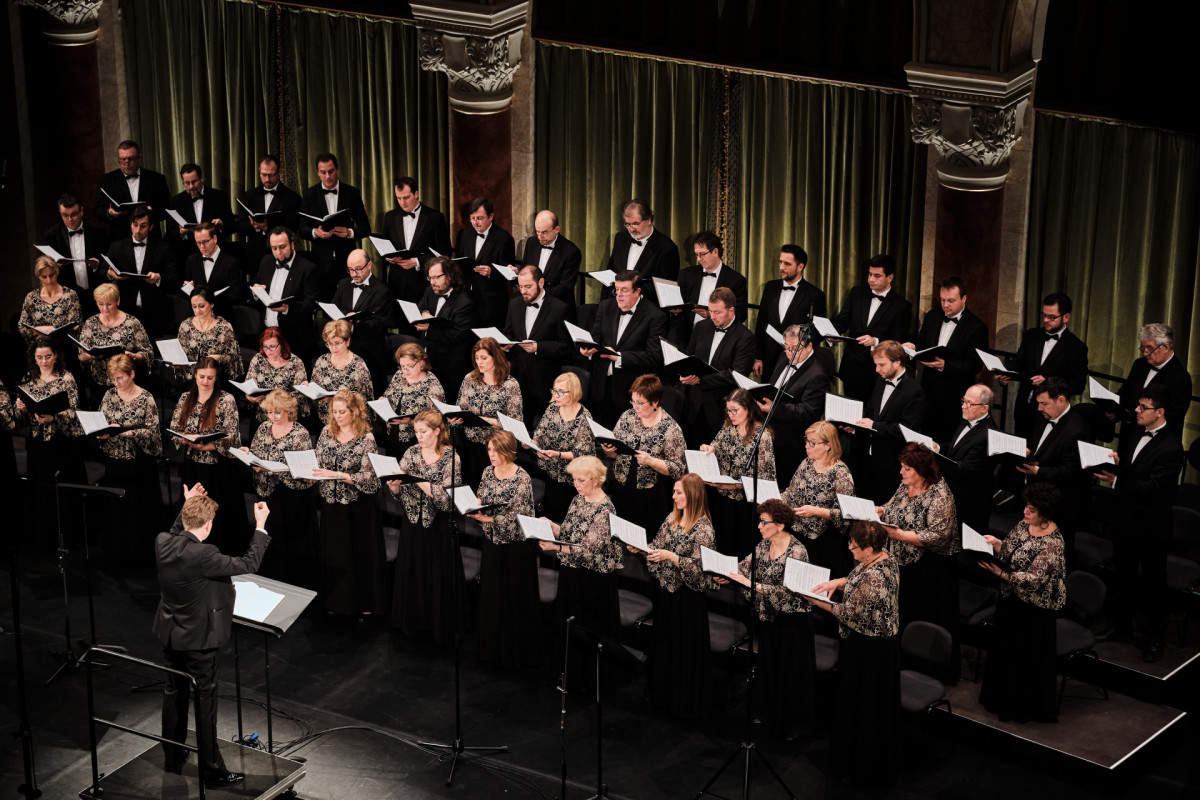 Remembering Jozsef Soproni and Sándor Balassa
Program:
József Soproni (1930-2021)
Ave Maria
Cantate Domino
Two Balassi choirs
Sándor Balassa (1935-2021)
The tarn, Op. 118
The legend, Op. 12
József Soproni
14. piano sonata
Sándor Balassa
Ballad, Op. 111
The boy sings, Op. 55
Featuring:
László Borbély – piano
Hungarian Radio Choir
conductor: Zoltán Pad
A közelmúltban hunyt el a kortárs magyar zene és zeneélet két meghatározó személyisége, Soproni József és Balassa Sándor. Az 1960-as években felívelő zeneszerzői pályájukat, miként oly sok kortársuk orientációját az úgynevezett "harmincasok" generációjában, a nyugati avantgárd közelsége, a "tiltott gyümölcs" inspiráló zamata és a modern magyar zene óriásainak, Bartók Béla és Kodály Zoltán örökségének újra-értelmezése határozta meg. Az utak természetesen hol párhuzamosan, hol egymástól eltávolodva, kisebb-nagyobb fordulatokkal tarkítva haladtak, ugyanakkor e két zeneszerző soha nem hagyott kétséget afelől, hogy zenéjüket, művészetüket szolgálatnak tekintik és kompozícióikban a legmagasabb esztétikai elvárások maximáját követik.
Tickets are available for 2000 HUF on the spot,
online at jegy.hu,
and at InterTicket Jegypont partners across Hungary.