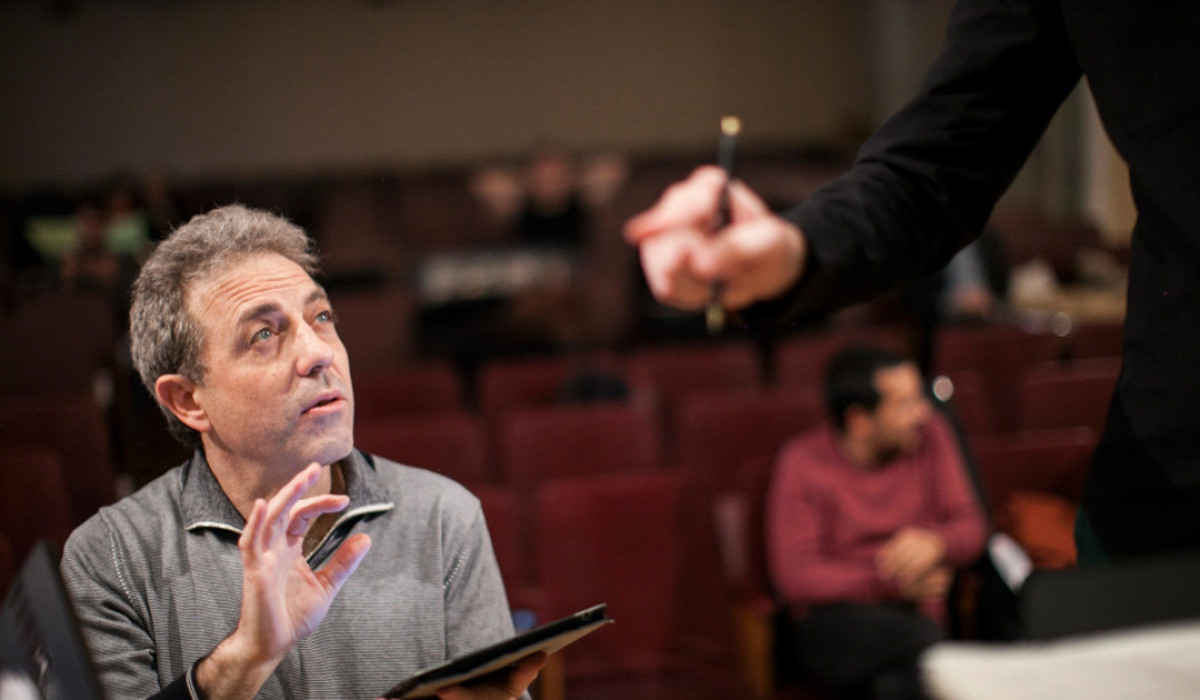 Spotlight on Stefano Gervasoni | closing concert of the Peter Eötvös Foundation's International masterclass
Mentoring Program 2023
Concert Hall
Program:
Sebastian Black (mentored composer): What does the harp suggest? – Premiere
Stefano Gervasoni: Gramigna – Hungarian Premiere
Máté Balogh: Gilgamesh Recitations – Premiere
*****
Johannes Brahms: Serenade no. 1 (nonet verzió)
Featuring:
Ars Nova Ensemble (France)
András Szalai – cimbalom
Host: Gregory Vajda, Program Director of the Peter Eötvös Foundation
Gabriel Hollander (conductor mentee), young conductors of the masterclass
This is already the third project together with Ars Nova Ensemble, we are grateful for the support and dedication towards our Mentoring Program with young composers and conductors. This concert will be conducted partly by our new conductor mentee Gabriel Hollander and the program will feature a new piece by our mentee composer, Sebastian Black who will write a new piece around cimbalom. Young conductors and composers will work together with Peter Eötvös, Gregory Vajda and Stefano Gervasoni for a week before they show their talent during the concert at BMC.
Partners: Istituto Italiano Budapest, Institut Francais de Budapest
We are grateful for the help of Concertgebouorkest, Camerata RCO and Gutman Records.