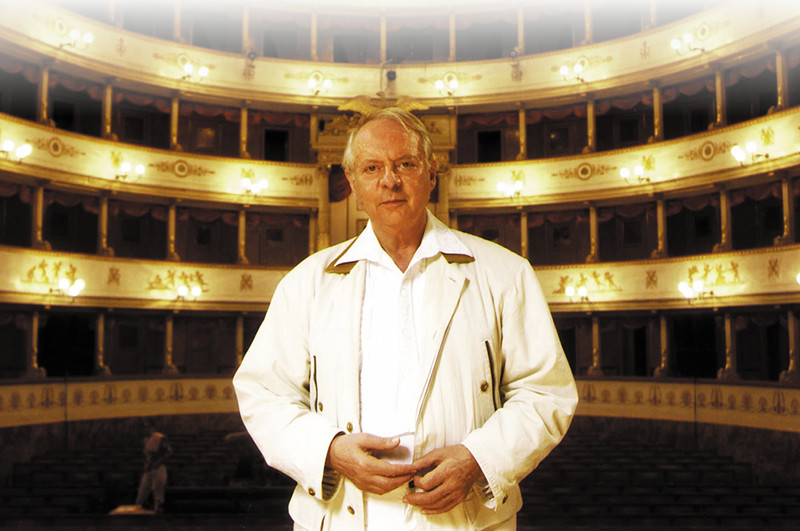 Stockhausen 90 | closing concert of an international master class for conductors and composers
Program:
Karlheinz Stockhausen: Punkte
***
Aaron Holloway-Nahum: Words repeated arrive eventually and irresistibly at prayer
Alex Nante: Ora
Arnold Schönberg: Kammersymphonie op. 9.
Az Eötvös Péter Alapítvány 2018-ban hároméves nemzetközi Mentorprogramot indított az Art Mentor Foundation Lucerne támogatásával fiatal, 35 év alatti karmesterek és zeneszerzők részére Eötvös Péter és Vajda Gergely vezetésével. A 2018-ra kiválasztott fiatal tehetségek első bemutatkozására februárban került sor a BMC-ben, és a Stockhausen90 lesz a második koncert, ahol kifejezetten a mesterkurzusra komponált műveik elhangzanak, valamint vezényelhetik az Óbudai Danubia Zenekart is. A mesterkurzuson Eötvös Péter irányításával dolgoznak és készülnek fel a koncertre, amit az érdeklődők élőben is követhetnek és később visszanézhetnek az alapítvány Youtube-csatornáján. Eötvös Péter jelenleg Stockhausen egyik legavatottabb szakértője, így különleges lehetőség, hogy a fiatalok tőle tanulhatják a Punkte értelmezését, előadásmódját.
Tickets are available for 1500 HUF on the spot,
online at jegy.hu, and at InterTicket Jegypont partners across Hungary.