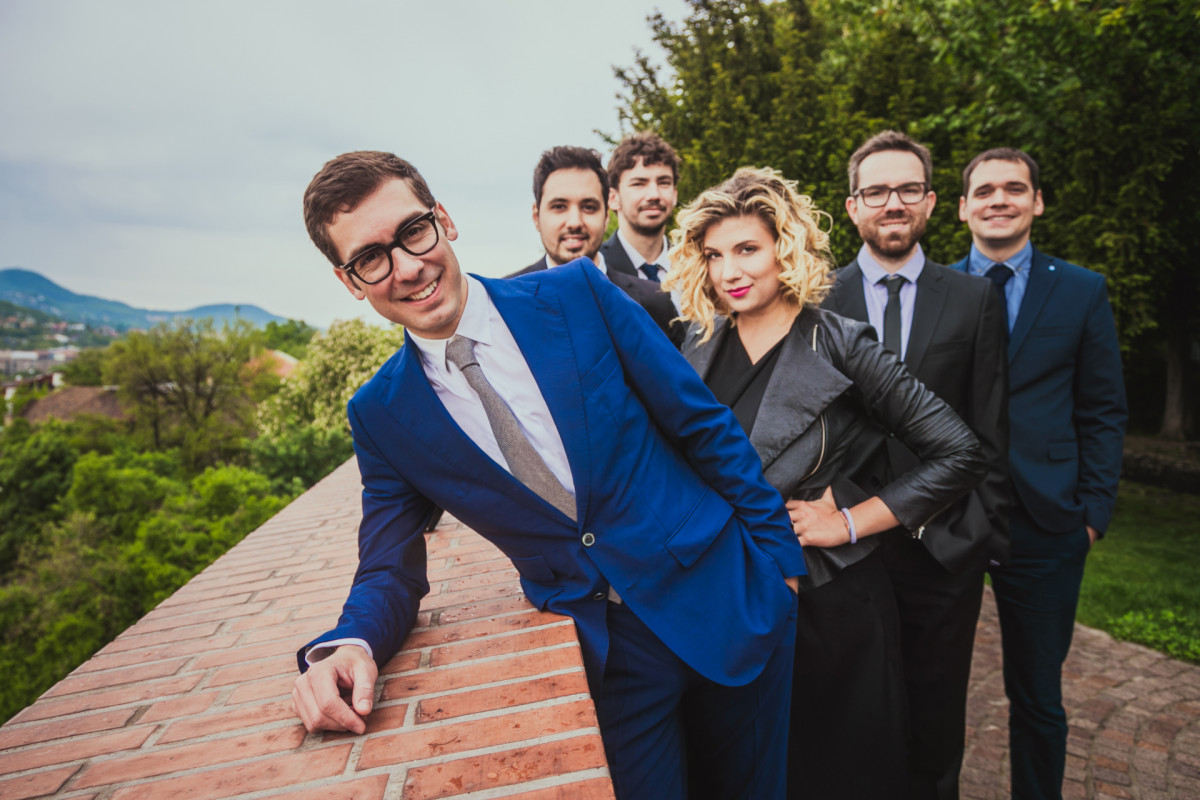 Featuring:
Gábor Subicz - trumpet
Dávid Benkő - keyboards
Zsolt Csókás - guitar
Tibor Fonay - bass guitar
László Csízi - drums
Jónás Vera - ének
The groove-team Subtones, led by the young trumpeter Gábor Subicz, plays an elegant, yet 'dirty' music, sort of a nu-jazz-funk, nuanced by improvised, soul-like elements. Their repertoire is colourful and diversified: beside Gábor's original compositions the play music and songs of all kinds – of course, all of them slightly (or very much) twisted in Gábor's unique instrumentation, in his special 'Subtones-transcription'.
The team's keyboard player and hyperactive pop master is Dávid Benkő, while Zsolt Csókás' individual, scratchy, bluesy guitar sound is recognisable from afar. Junior Prima prize-winner Tibor Fonay's virtuosity goes over the limitations of his instrument and László Csízi, one of the leading drummers of his generation, is infallible and completely unpredictable. That is, the band is made up of A-listed young titans who constantly re-write the repertoire through their wits and improvisations, thus turning each Subtones concert to a première!
Tickets are available for 1500 HUF on the spot,
online at jegy.hu, and at InterTicket Jegypont partners across Hungary.
Please don't forget to reserve a table after purchasing your ticket, as seating at Opus Jazz Club can only be guaranteed in this case.
We hold reservations until 8pm. Remaining tables are assigned on a first-come, first-served basis.
For reservations, please call +36 1 216 7894 and have your ticket or voucher at hand.