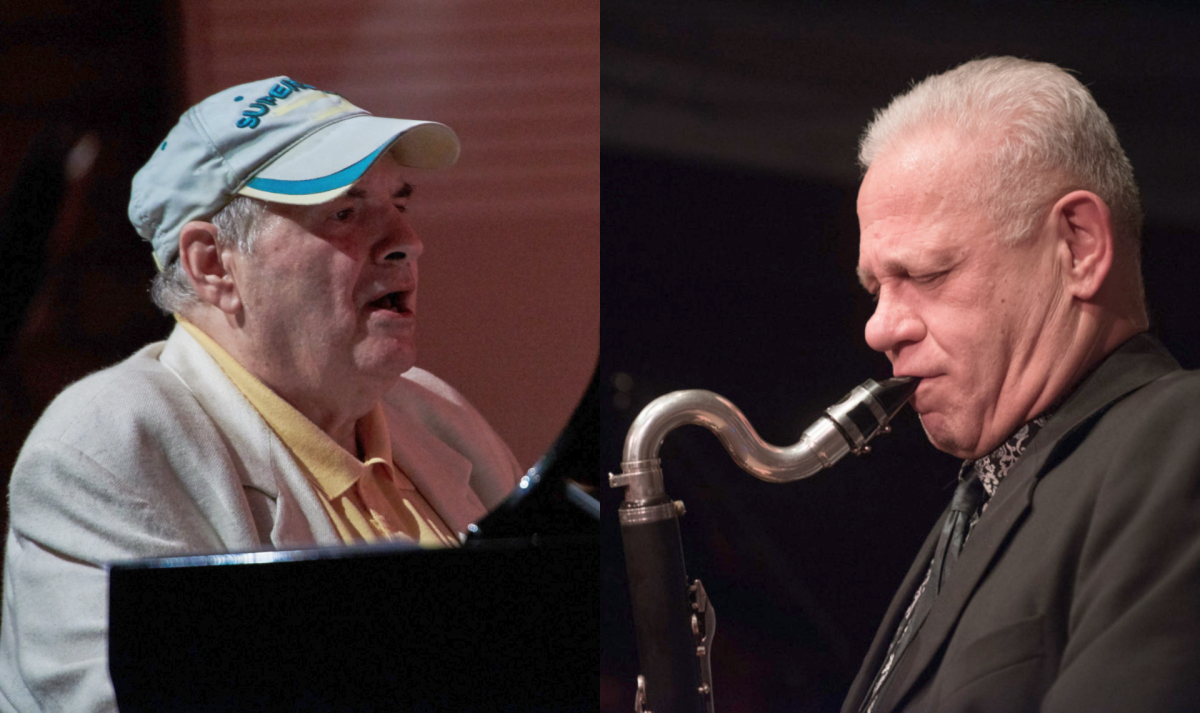 Szakcsi – Grencsó Tectonics (HU)
Featuring:
Béla Szakcsi Lakatos - piano
István Grencsó - winds
György Orbán - double bass
Máté Éles - drums
Béla Szakcsi Lakatos says that comfort is the greatest enemy of musicians, so he moves out of his comfort zone once again: this time he invited István Grencsó to join him – the "heavyweight" improviser of the Hungarian free music scene for whom the safe musical environment begins where it ends for most musicians.
Grencsó's initial fears that Szakcsi would want to play standards with him were soon dispelled when the veteran piano player told him that he was studying Ligeti's Etudes and wanted to create unrestricted music with the harmonization solutions of Ligeti. As a matter of fact, Béla Szakcsi Lakatos has been following István Grencsó's work for a long time, all the way back to when he was a student of György Szabados, whose piano playing was also highly regarded by Szakcsi.
The excitement of the concert is enhanced by the fact that the two of them are joined by a rhythm section featuring bassist György Orbán and drummer Máté Éles who never played together before. The "Improvisation Workshop" of Szakcsi & Grencsó is a music studio where brand new things are born – not only for the audience but also for the musicians. The meeting of the two giants will surely result musical zeniths reminding us of tectonic plate collisions.
Tickets are available for 2000 HUF on the spot, online at bmc.jegy.hu,
and at InterTicket Jegypont partners across Hungary.
Table reservations are automatically added during ticket purchase.
For the best dining experience please arrive around 7pm.
We hold reservations until 8pm.
For more information, please call +36 1 216 7894
℗ BMC