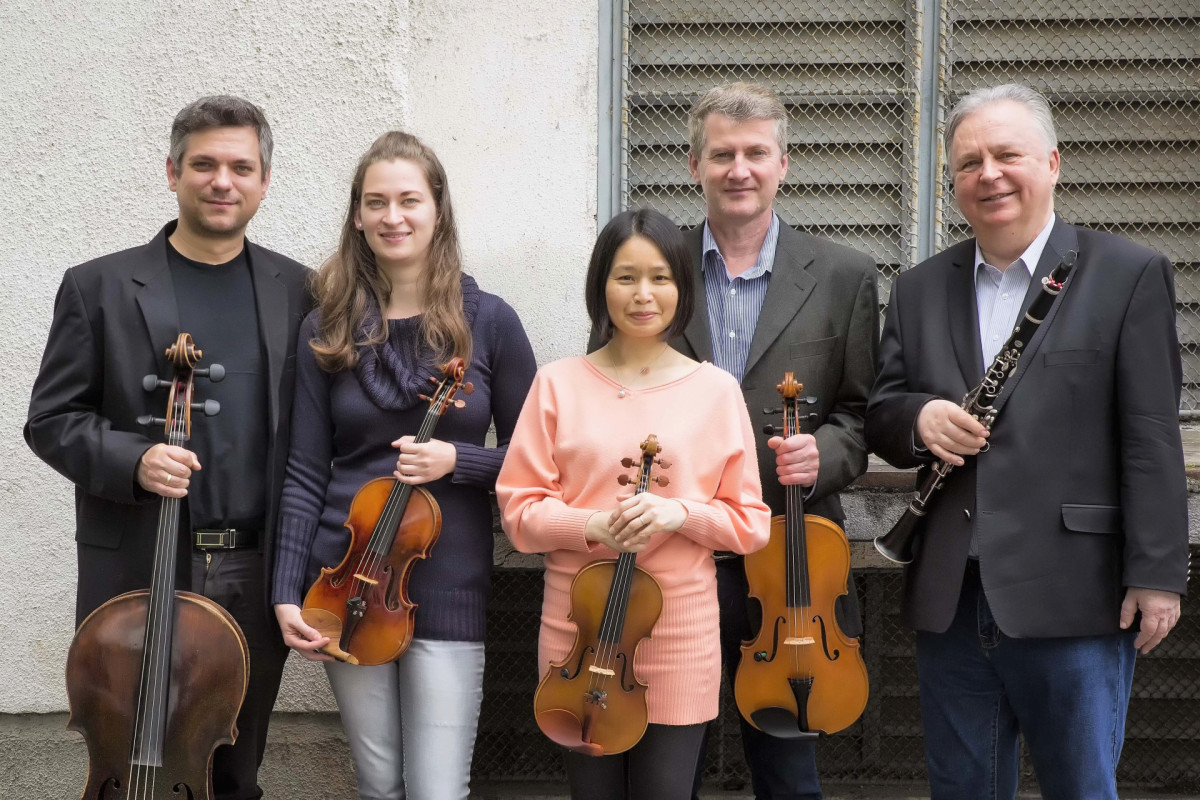 Tokyo-Budapest Ensemble (HU/JP)
Program:
Ludwig van Beethoven: Duo for Violin and Cello in C major, No. 1.
Ernő Dohnányi: Serenade, Op. 10.
Johannes Brahms: Clarinet Quintet in B minor, Op. 115.
Featuring:
Kálmán Berkes – clarinet
Ryoko Berkes – violin
Molnár Boglárka Juhász – violin
Zoltán Tácsik – viola
Viktor Juhász – violoncello
Kálmán Farkas – violoncello
The Tokyo-Budapest Ensemble has been performing in Hungary each summer since 2002, this concert being their sixth in the BMC Concert Hall. The Ensemble's artistic director is Kálmán Berkes, music professor at the Musashino Academia Musicae in Japan and the artistic director of the Győr Philharmonic Orchestra in Hungary. Members of the Ensemble – young musicians from Japan and Hungary – are selected each year from Berkes's students and the musicians of the Győr Philharmonic Orchestra.