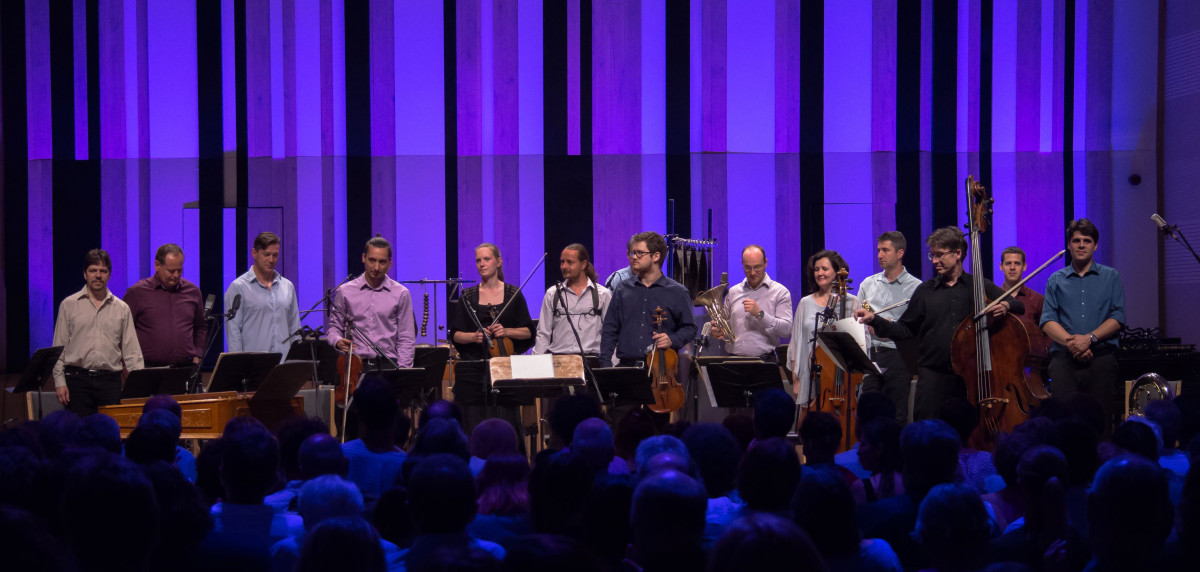 UMZE Ensemble: Pantomime, music, dance
Program:
Fabio Nieder: der Schuh auf dem Weg zum Saturnio
Máté Balogh: Clownmusik - premiere
Luigi Nono: Polifonica - Monodia - Ritmica
*****
Márton Szőcs: Fertility Music - premiere
Péter Tornyai: Pantagruel pantomime - premiere
Featuring:
Oszkár Varga – violin
Dóra Ida Szűcs – dance
UMZE Ensemble
Conductor: László Tihanyi
Cirkusz és tánc, ez a témája az UMZE együttes köré tömörült késői húszas és korai harmincas éveikben járó zeneszerzők műveiből összeállított hangversenynek. A három ősbemutatót (Balogh Máté, Szőcs Márton és Tornyai Péter) magába foglaló műsor a kortárs koncertzene és színpad kapcsolatát körüljáró darabok sorában bemutat két olyan olasz komponistát is, akiknek művei példaként, inspirációként szolgáltak a most bemutatandó művek szerzőinek. Fabio Nieder (*1957) a trieszti Konzervatórium és számos európai felsőoktatási intézmény vendégtanára, műveit a világ vezető modernzenei együttesei és jelentős fesztiváljai tűzik műsorra. Luigi Nono (1924-1990) az európai avantgárd vezető alakja volt, Schönberg szeriális iskolájának követője. Most elhangzó művét a híres darmstadti újzenei fesztivál részére komponálta.
Tickets are available for 2000 HUF on the spot,
online at jegy.hu,
and at InterTicket Jegypont partners across Hungary.