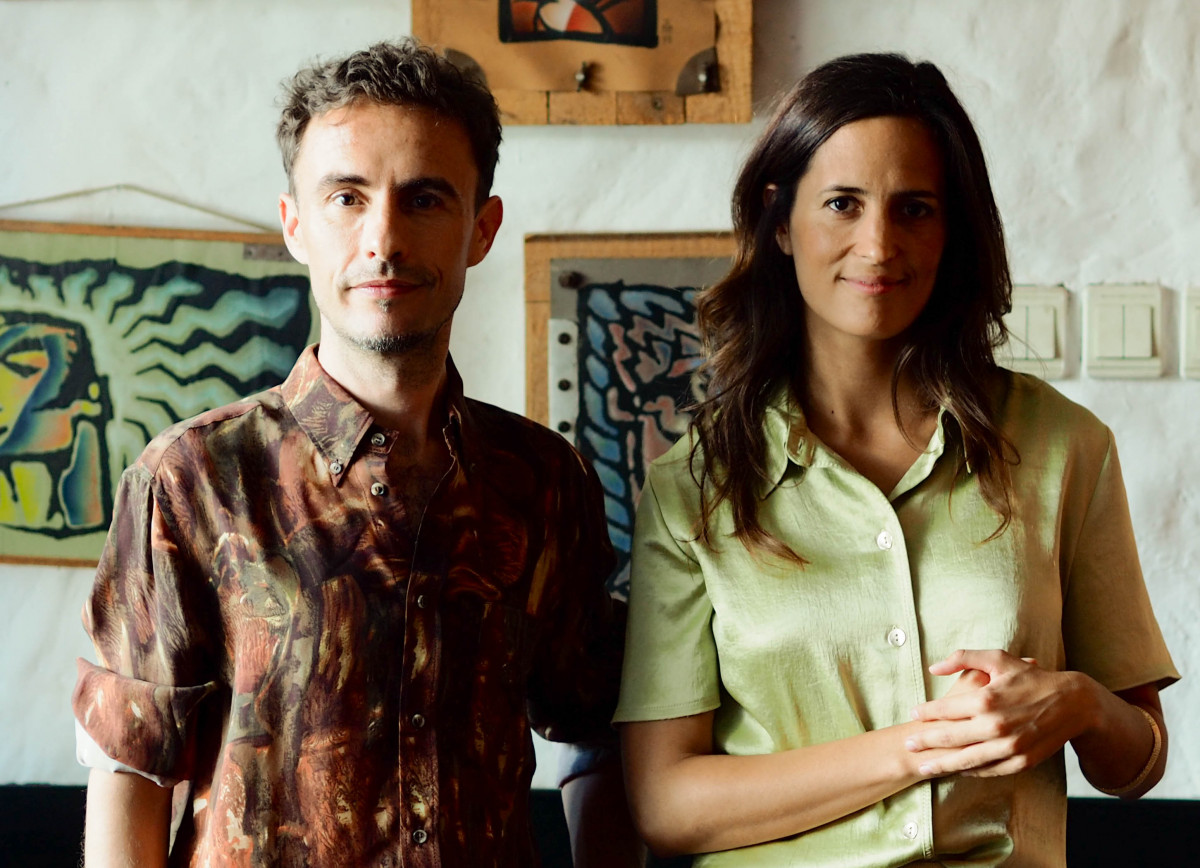 Featuring:
Veronika 'Veni' Szász - vocals, electronics
István Bata - bass, electronics, wind instruments
"Veni and István have both really delicate souls, so they have a quiet melancholic world, which is held up by massive bass lines and some tricky electro sounds so we don't sink down. They can play with nuances, they have the same goal and it can be felt by listening, maybe it's to give some insight to different dimensions or just take us travelling around our souls and feelings. It's so beautiful when one can put aside ego and be just for the music itself, I think these moments are treasures. From a music driven sight they mix several styles, like a caleidoscope it depends on the message what shines up. It can be jazz or contemporary electronic or both, singing just with a snip of extended techniques but with a hint of jazzy phrasing, but there are times when hungarian folk world's bird flies in." (Dóra Emese)
"Message to the listener , you have to be open and hungry for truth, but if you let yourself dive deep in this music like in a magic vehicle , you won't be disappointed."
Photo: Hunor Egyed
Tickets are available for 1800 HUF on the spot, online at bmc.jegy.hu, and at InterTicket Jegypont partners across Hungary.
Table reservations are automatically added during ticket purchase.
For the best dining experience please arrive around 7pm.
We hold reservations until 8pm.
For more information, please call +36 1 216 7894
℗ BMC