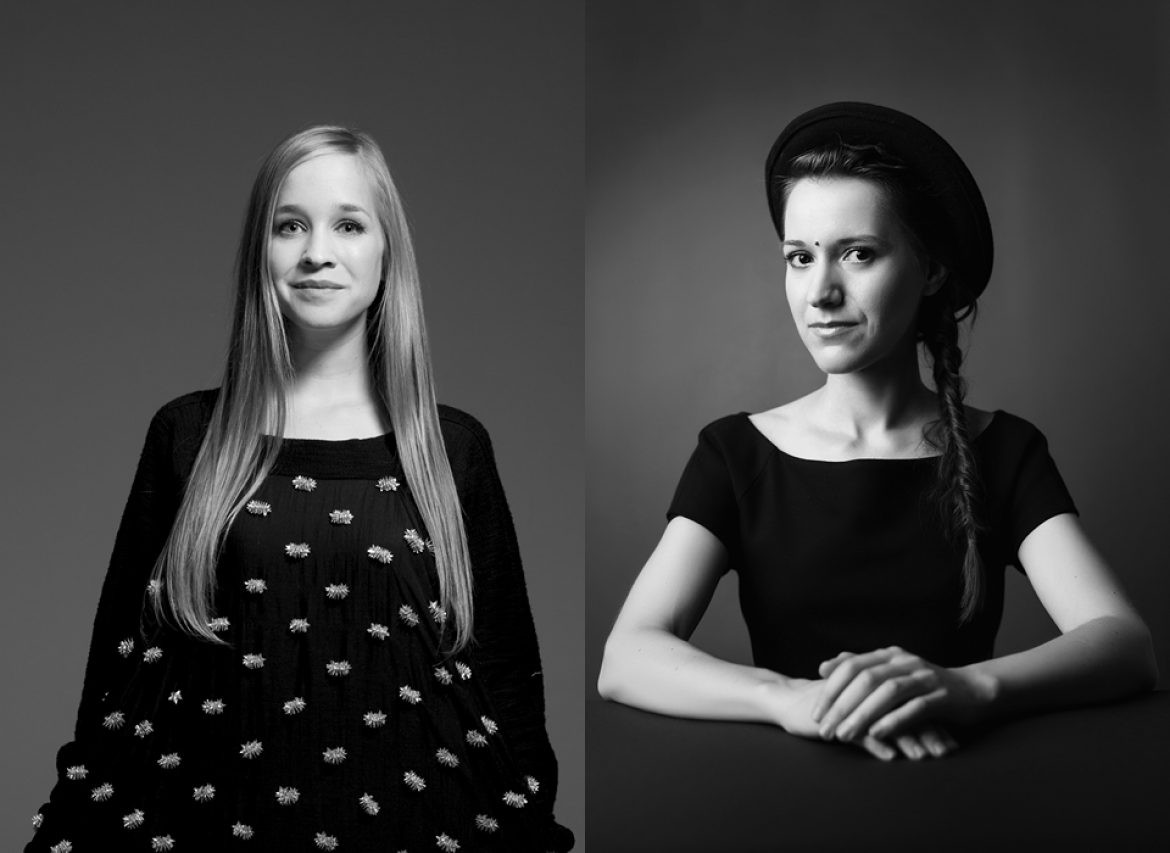 Veronika Harcsa - Anastasia Razvalyaeva: Debussy Songs Reimagined
featuring: Márton Fenyvesi - live electronics
Library
Featuring:
Veronika Harcsa - voice
Anastasia Razvalyaeva - harp
Márton Fenyvesi - live electronics
A jazz vocalist and a classical harpist play the songs of Debussy.
A jazz singer with many faces, Veronika Harcsa enters the stage with her latest partner, harpist Anastasia Razvalyaeva. Their harp and voice duo create a new take on some of the finest songs by Claude Debussy. These two young musicians have rearranged works written by Debussy to poems by Paul Verlaine and others. Debussy always showed great courage in experimenting with forms. The new arrangements have been crafted with boldness and inspiration worthy of the composer himself. The ethereal nature of the harp and sotto voce, a subdued singing technique, reveal a new facet of these famous songs. The artists connect the songs by short improvisations reflecting on the musical themes to build a larger unity of the melodies.
Entry to the program is free, but due to the limited number of seats a primary registration via e-mail (papp.krisztina@bmc.hu) is requested, latest by 12:00 13th December, 2019. Thanks for your understanding!