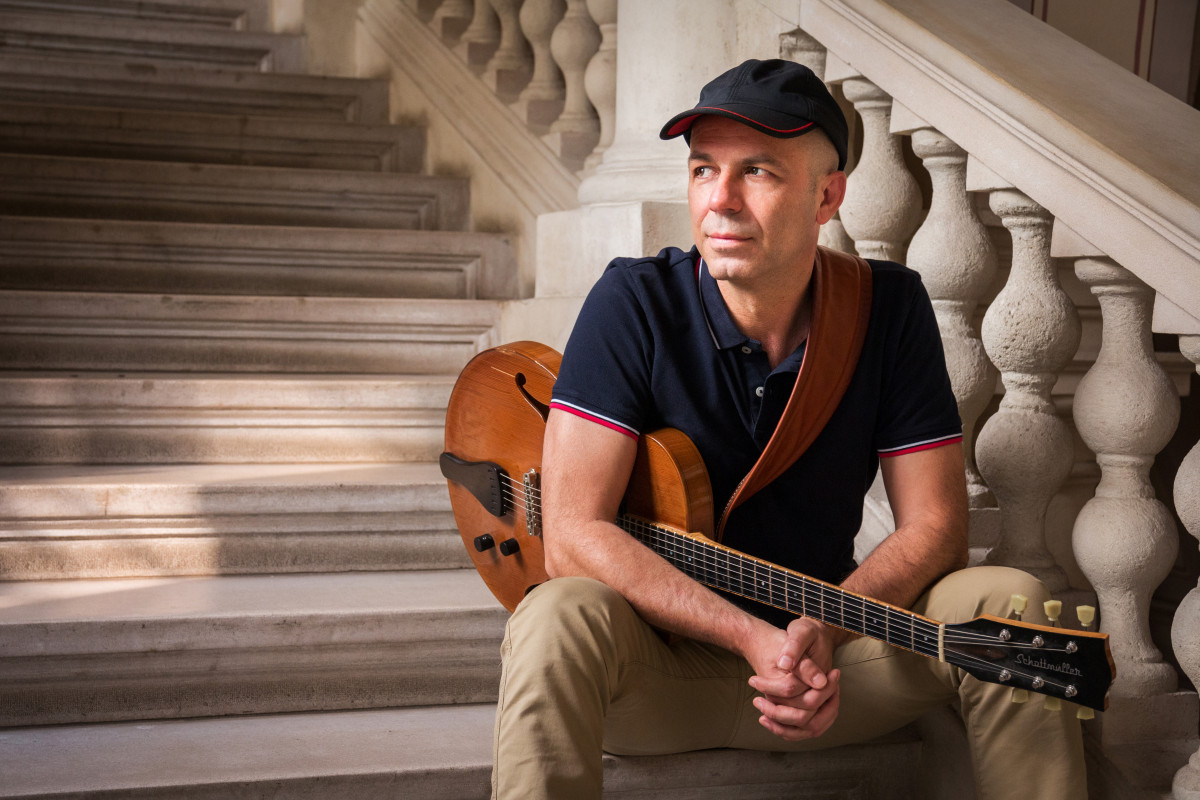 Zsolt Bende Quartet – Cycle of Change (H)
ALBUM DEBUT
Opus Jazz Club
Featuring:
Zsolt Bende - guitar
József Balázs - piano
György Orbán - double bass
Elemér Balázs - drums
"The Quartet of Zsolt Bende presents a contemporary version of what is still best described as straight ahead jazz. This album imparts a cogent revision of the idiom - unpretentious musical stories delivered with drive and potency, immediately capturing the imagination of the listener. The original compositions are inspired by hard-earned life experiences of travel and change, but somehow they also manage to communicate an unspoken truth - that none of those things would mean much without persistence. The balanced composure of the bandleader's guitar playing sets the tone for the session. His cool-headed yet powerful ardour suffuses through the quartet, a group re-formed in 2016 after a long period of practice and introspection for Bende. The state-of the art technology of the studio captures every nuance. Bende was raised in Tirgu Mures/Romania, fell in love with jazz in Budapest, and soon found himself in Boston at Berklee, graduating with a distinction. Since then he has steadily worked the European jazz circuit, touring and teaching most extensively in the UK. His presence is now having a fitting impact on the Hungarian jazz scene. In the full-blooded pianist József Balázs, versatile bassist György Orbán, and tasteful drummer Elemér Balázs, Bende has found the perfect interflow of empathy and contrast in which to weave his fluent melodies with an easy charm that makes you feel you are listening to a new story told by an old friend."
Kornél Zipernovszky's booklet text to Cycle of Change, the album of Zsolt Bende Quartet to be released in August
Tickets are available for 1500 HUF on the spot,
online at jegy.hu, and at InterTicket Jegypont partners across Hungary.
Please don't forget to reserve a table after purchasing your ticket, as seating at Opus Jazz Club can only be guaranteed in this case.
We hold reservations until 8pm. Remaining tables are assigned on a first-come, first-served basis.
For reservations, please call +36 1 216 7894 and have your ticket or voucher at hand.
℗ BMC