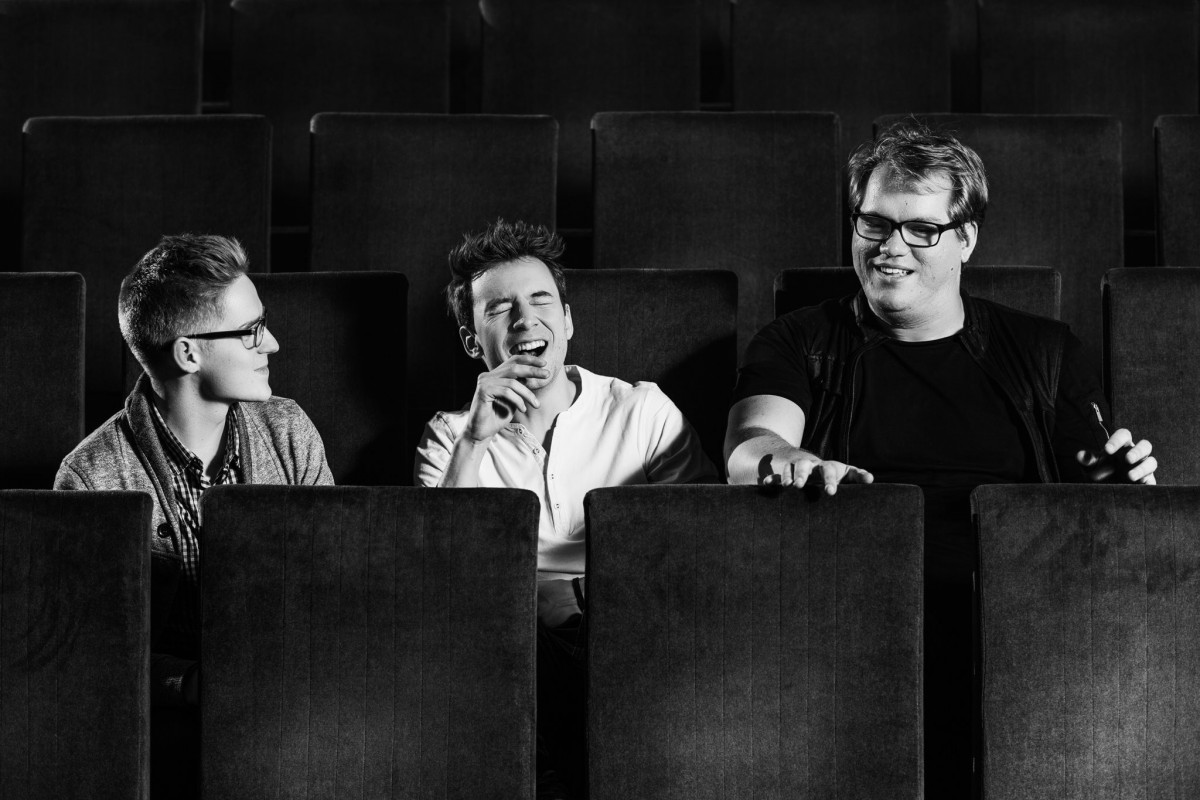 7th Polska Jazz Festival | Entropia Ensemble | Marcin Pater Trio (PL)
7th Polska Jazz Festival
Opus Jazz Club
Program:
20:00 - 20:50 Entropia Ensemble
21:00 - 21:50 Marcin Pater Trio
Featuring:
Dariusz Stanisławski - saxophone
Marcel Baliński - keyboards
Rafał Różalski - double bass
Kacper Kaźmierski - drums
Marcin Pater - vibes
Mateusz Szewczyk - double bass
Tomasz Machański - drums
"Entropy despite all appearances is not chaos – it's freedom in chaos and chaos in freedom." That's the motto of Entropia Ensemble, a quartet formed in 2016 in Łódź. They turn chaos into strength, forming their stylistically diverse compositions to highly individual, distinct and accessible creations in an endless search for their own self. The quartet's debut album was released on Alpaka Records in November 2018. "Entropia Ensemble is proof of the exceptional musical consciousness and maturity of these four young musicians. It is not just a thoroughly conceived music. What can be felt is youthful energy, passion and most of all, the immense joy of playing together (passionate jamming in Łódź clubs has paid off after all). I dare to say that Entropia Ensemble is the cream of the crop among Polish jazz albums of 2018" - wrote Jędrzej Janicki about the album in Jazz Press magazine.
Marcin Pater Trio is a group of three friends, alumni of the Faculty of Jazz and Popular Music of Karol Szymanowski Academy of Music in Katowice, Poland. The idea of forming the trio was born on initiative of the vibraphonist Marcin Pater. They primarily play Pater's compositions which oscillate around widely understood jazz. Their music is characterized by light and lilting melodies played by the vibraphone, which as leading instrument gives them an original sound, making the band quite unconventional.
The Marcin Pater Trio has won the Grand Prix at the Jazz Juniors Contest in 2018 in Cracow, Poland. They have won both the first prize as well as the best composition for their piece, Take Down at the Sibiu Jazz Contest in Romania. Additionally, they were honored with the first place on RCK PRO Jazz Festival in Kołobrzeg, Poland, and they were finalists of the B-Jazz International Contest in Leuven, Belgium.
Tickets are available for 1800 HUF on the spot, online at bmc.jegy.hu,
and at InterTicket Jegypont partners across Hungary.
Table reservations are automatically added during ticket purchase. We hold reservations until 8pm.
For more information, please call +36 1 216 7894
℗ BMC