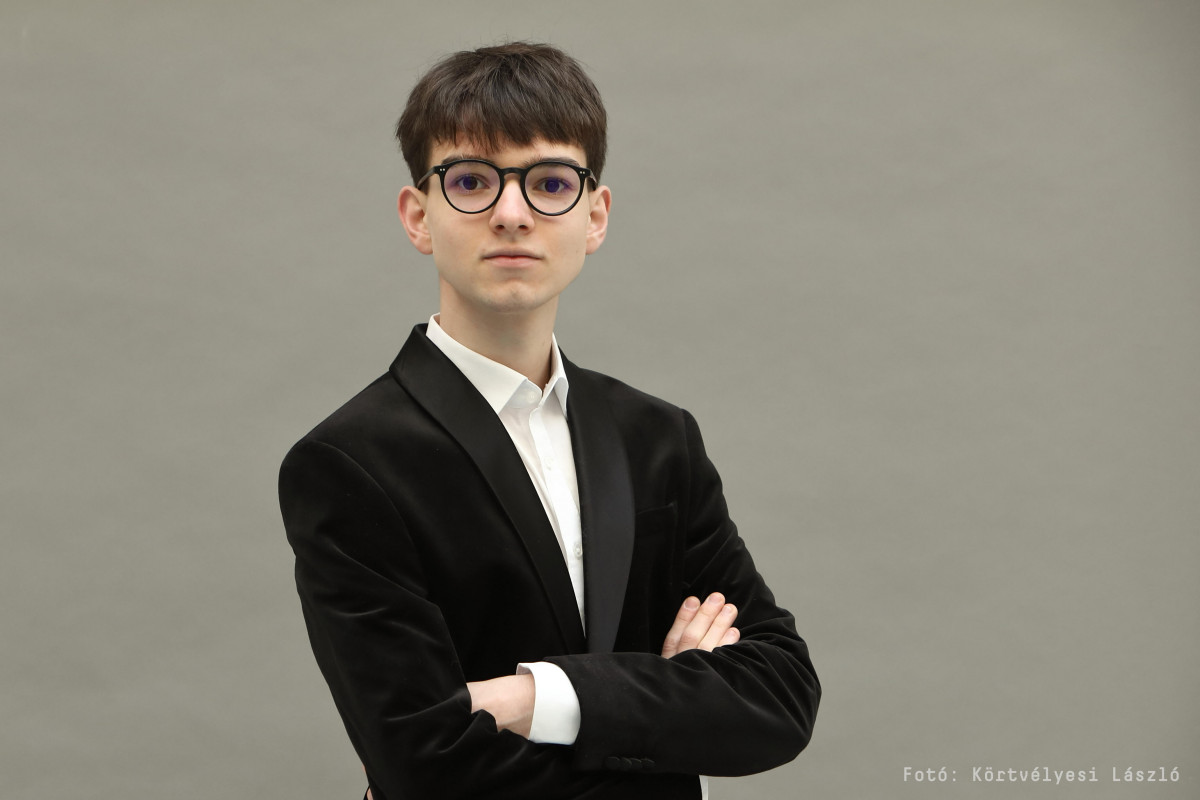 Ars Sacra Festival | Piano Recital by Misi Boros
Program:
Franz Liszt:
Paganini Etude No. 6 S. 141
'Années de pèlerinage'
First Year: Svájc, S. 160 Au bord d'une source

'Années de pèlerinage'
Second Year: Italia, Appendix S. 162: Venezia e Napoli
'Années de pèlerinage' (Zarándokévek)
Second Year: Italia S. 161 Après une lecture du Dante
Claude Debussy:
Arabesque No. 1
Images livre I., Reflets dans l'eau
L'isle joyeuse

Misi Boros was born on the 11th of April 2003 in Pecs, Hungary. Both of his parents are university professors. Ever since he turned five, he spent most of his free time playing the piano. From the very first moment he experimented with his own melodies, which he always played in different ways. At the age of six, he began attending the Liszt Ferenc High School of Music in Pécs to master his piano skills, then became a student of the Secondary School of Arts, his teacher is Ildikó Megyimóreczné Schmidt. Since 2017 Gergely Bogányi has been his mentor and he is a student at the Hochschule für Musik und Theater in Munich, Germany.
From the age of 8 Misi has won every national competition within his age group, and he won numerous international competitions in Rome, Milan and Paris as well. In 2014 he was the age group winner of Virtuosos Classical Music Talent Show.
He has given more than 200 concerts all around the world, only in 2015 he had 82 performances.
At the age of 12 he made his debut in the Great Hall of the List Academy of Music where he performed with the Győr Philharmonic Orchestra. In the same year he performed at Tonhalle in Zurich, and a year later gave a solo concert at the Palace of Arts with the National Philharmonic Orchestra. In 2017 he held a concert, organized by Virtuosos at the Palace of Arts, Budapest, together with Gergely Bogányi.
A year later, for the request of the National Philharmonic Orchestra, he played Chopin's Piano Concerto in F minor at Zoltán Kocsis' Memorial. Despite his young age, he has already performed all around the world including London, New York, Milan, Paris, Stockholm, Gothenburg, Brussels, Sao Paulo, Tokyo, Osaka, and Beijing.
His outstanding talent has been acknowledged and complemented by artists such as Plácido Domingo and Tamás Vásáry. In 2016 he won the Junior Prima Award.
The registration is over, all seats have been taken. Thank you for your understanding!

The free concert stream is available on this Youtube channel.