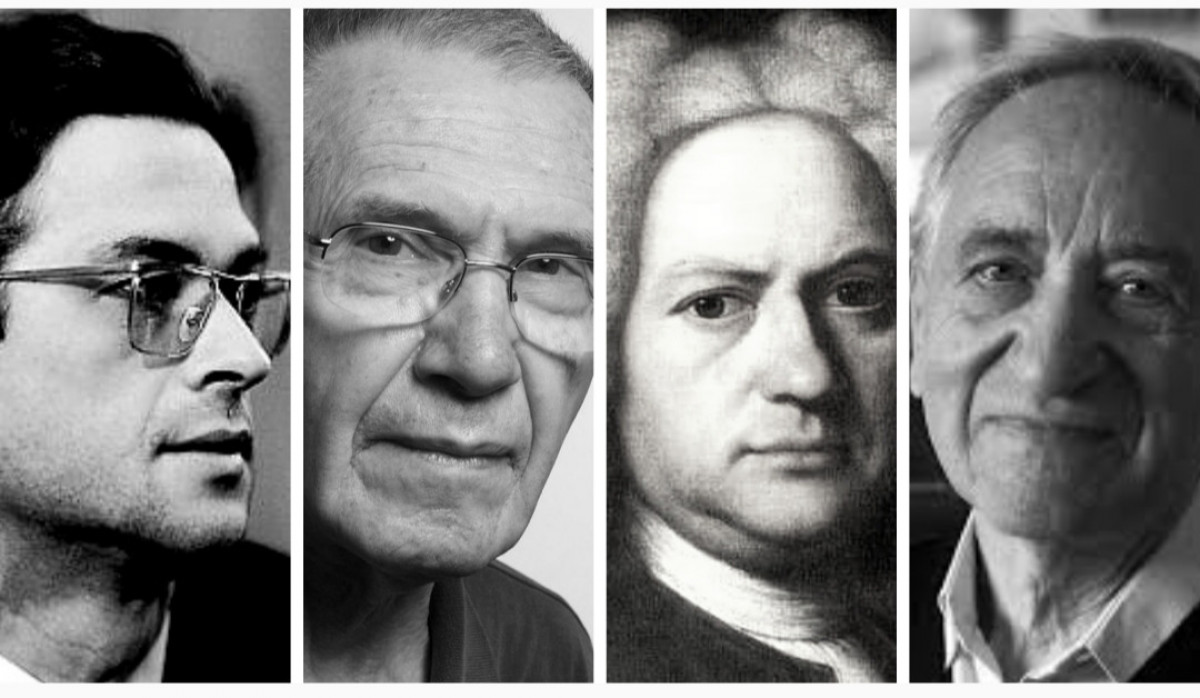 Bach / Durkó / Kurtág / Soproni - Transcriptions by Marcell Dargay
Online concert premiere
Library
Program:
Find the video stream on the Facebook page of BMC HMIC and on our YouTube channel.


J. S. Bach: Partita in B-flat major (BWV 825)
J. S. Bach: Partita in C minor (BWV 826)

- - - - - -
Zsolt Durkó / György Kurtág / József Soproni: 23 pieces from the cycles The Story of the Spehere / Games / Notes, transcriptions by Marcell Dargay

Interludes: solo pieces from Games and Signs, Games, Messages by György Kurtág.
Featuring:
Anastasia Razvalyaeva - harp, melodica
Péter Szűcs - clarinet, bass clarinet, melodica
András Szalai - cimbalom, melodica
Tamás Zétényi - cello, melodica

Szabolcs Molnár - music historian
Composer Marcell Dargay presented his trio transcriptions of Bach's partitas back in January 2016, performed by Péter Szűcs, Tamás Zétényi, and András Szalai. Now, harpist Anastasia Razvalyaeva joins the project as the fourth member of the ensemble to perform transcriptions of Hungarian contemporary piano music by György Kurtág, Zsolt Durkó, and József Soproni. The program is presented in two parts, highlighting the continuity and intertextuality of the pieces.