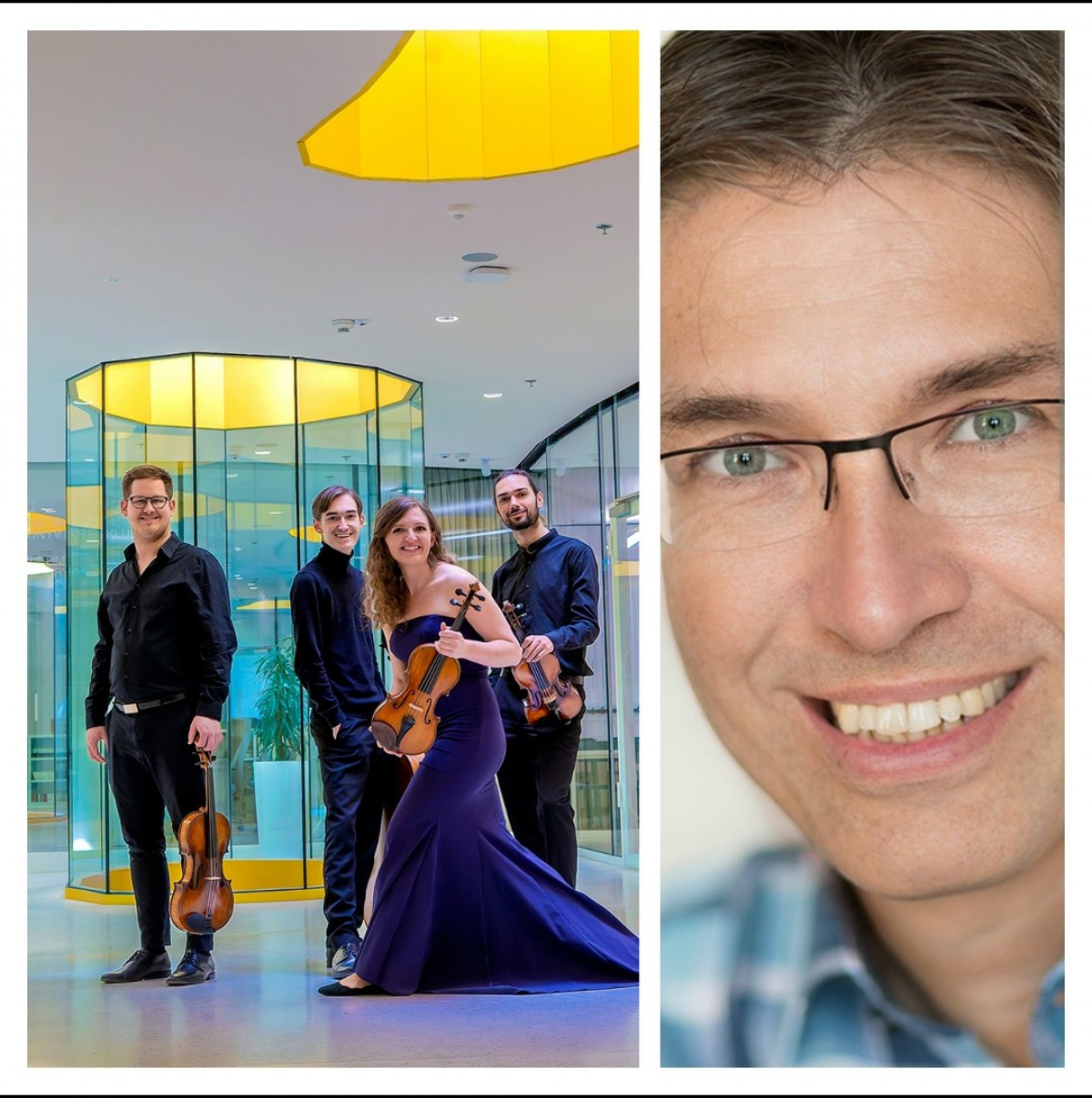 Bartók and Veress - String Quartets | Concert series by Éva Osztrosits
Program:
Sándor Veress: String Quartet No. 1
Sándor Veress: Memento for viola and double bass
Béla Bartók: String Quartet No. 5
Featuring:
Korossy Quartet:
Csongor Korossy-Khayll - violin
Éva Osztrosits - violin
András Kurgyis - viola
Gergely Devich - cello
Zsolt Fejérvári - double bass
Éva Osztrosits - viola
Osztrosits Éva a Magyar Művészeti Akadémia hároméves művészeti programjának ösztöndíjasa. Koncertsorozatának középpontjában Veress Sándor hegedűre és brácsára írt kamarakompozíciói állnak, melyek Bartók Béla megfelelő apparátusú kamaraműveivel lettek összeválogatva.
A Bartók inspiráló közelségében kibontakozó Veress az Új Magyar Vonósnégyes által sikerrel bemutatott két kvartettjével robbant be igazán az európai köztudatba. Az 1935-ben bemutatott 1. vonósnégyes nagy sikert aratott a prágai közönség körében, majd később itthon is.
A Kolisch Quartet ugyancsak 1935-ben mutatta be Bartók Béla hídformájú, öt tételes, nagy sikerű 5. vonósnégyesét, amely ezúttal Veress 1. vonósnégyesével a koncert keretéül szolgál majd.
Veress a kései műveiben mesterien ötvözi a hagyományt és az újító törekvéseket. Ez jellemző az 1983-ban brácsára és bőgőre íródott Memento-ra is, amely az est folyamán a két kvartett között szólal majd meg.
Free entry! Seating is on a first-come, first-served basis.