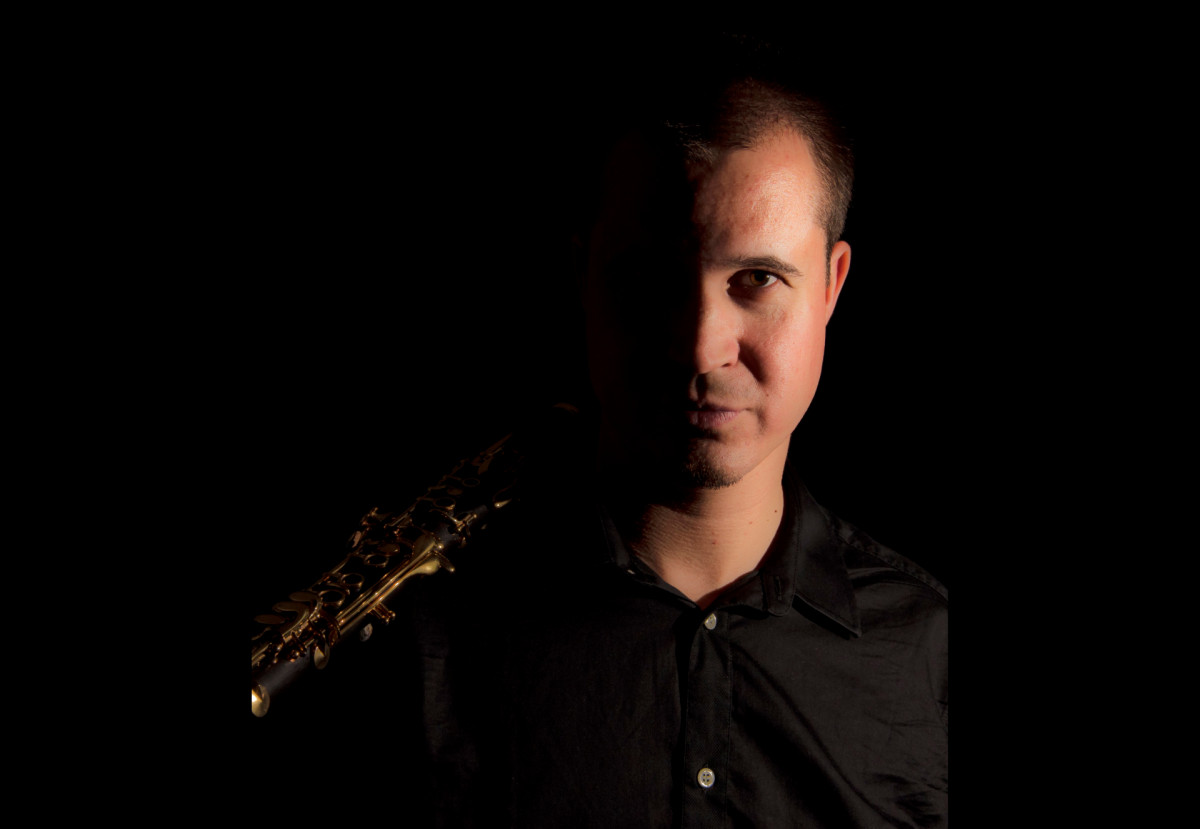 CAFe Budapest | The Faces of the Clarinet
Program:
Máté Bella: Something Happened…
Vito Žuraj: Chrisanthemum
Samu Gryllus: Out On Stage – Monument 1 (on Zoltán András Bán's lyrics)
Márton Illés: Three Watercolours for Violin, Clarinet, Cello and Piano
Jörg Widmann: Drei Schattentänze (Three Shadow Dances)
Balázs Horváth: Fake-polyphony
Featuring:
Eszter Krulik [1, 6], Duru Seong [4] – violin
Bernhard Lörcher [2, 4], Villő Oláh [1, 6] – cello
Kirill Ribakov [2, 4, 5], Péter Szűcs [1, 3, 6] – clarinet
György Gyivicsán [1, 6] – trombone
Márton Illés [2, 4] – piano
János Nevelő [6] – percussion
Conductor: Balázs Horváth [6]
Jointly presented by the Budapest Liszt Academy and the Hochschule für Musik Karlsruhe, this concert features musicians who have completed their DLA studies, along with performers and creators who are also active as educators. The clarinet plays an important part in each of the works performed, as do the clarinet players, Péter Szűcs and Kyrill Rybakov. Each composition prompts important questions that are more difficult to answer in the framework of conventional concert practices and genre traditions, and some of them, like Samu Gryllus's piece, also embrace the sister arts (film, theatre).
Tickets are available for 2000 HUF on the spot,
online at cafebudapestfest.hu, and at InterTicket Jegypont partners across Hungary.
An event jointly organized with CAFe Budapest.