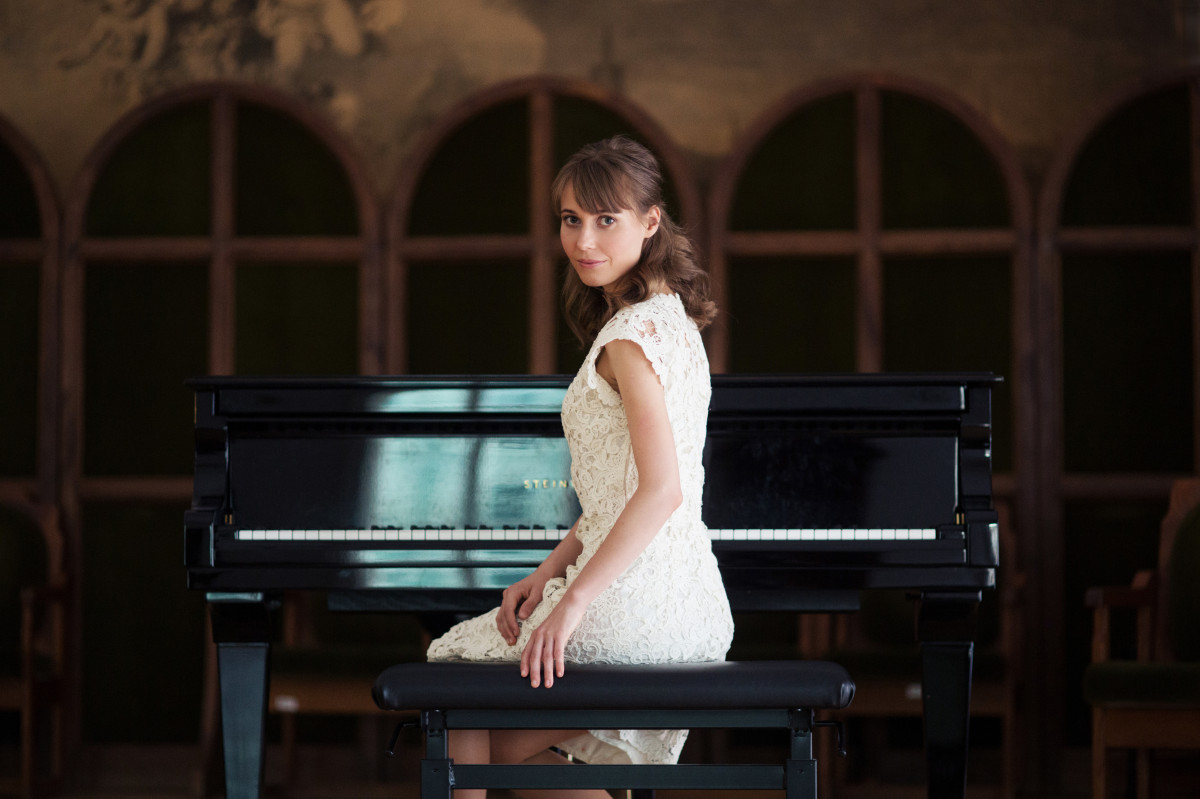 Classical Contemporaries - Contemporary Classics 2/1.
Program:
András Derecskei: Etude No. 3 (premiere)
György Ligeti: Étude No. 5 "Arc-en-ciel"
András Derecskei: Prelude No. 3 (premiere)
Alexander Scriabin: Prelude op. 74 No. 2
László Sándor: Dextera Dei fecit virtutem
Ferenc Liszt: Legend No. 1 in A major - Francis of Assisi's Bird Sermon
András Gelléri: Offene Welten
Wolfgang Amadeus Mozart: Fantasia in d minor, K. 397
Péter Zombola: Impromptu 51217
Franz Schubert: Sonata in B-flat Major, D. 960 – 2nd movement
Featuring:
Éva Szalai - piano
moderated by Endre Tóth, music historian
The two-part, unusual concert of pianist Éva Szalai is pairing new or rarely performed pieces by young Hungarian composers with works of the classical repertoire, chosen by the composers themselves. This proves the slogan that tradition and innovation go hand in hand, just as it is obvious to most of concert-goers that all music is actually contemporary music. Whether these ideas are shared by the young Hungarian composers in question and the aspects in which they chose the pieces to their own works will be discussed by the composers themselves, interviewed by music historian Endre Tóth.

Supporter:
National Cultural Fund of Hungary
Free entry! Seating is on a first-come, first-served basis.