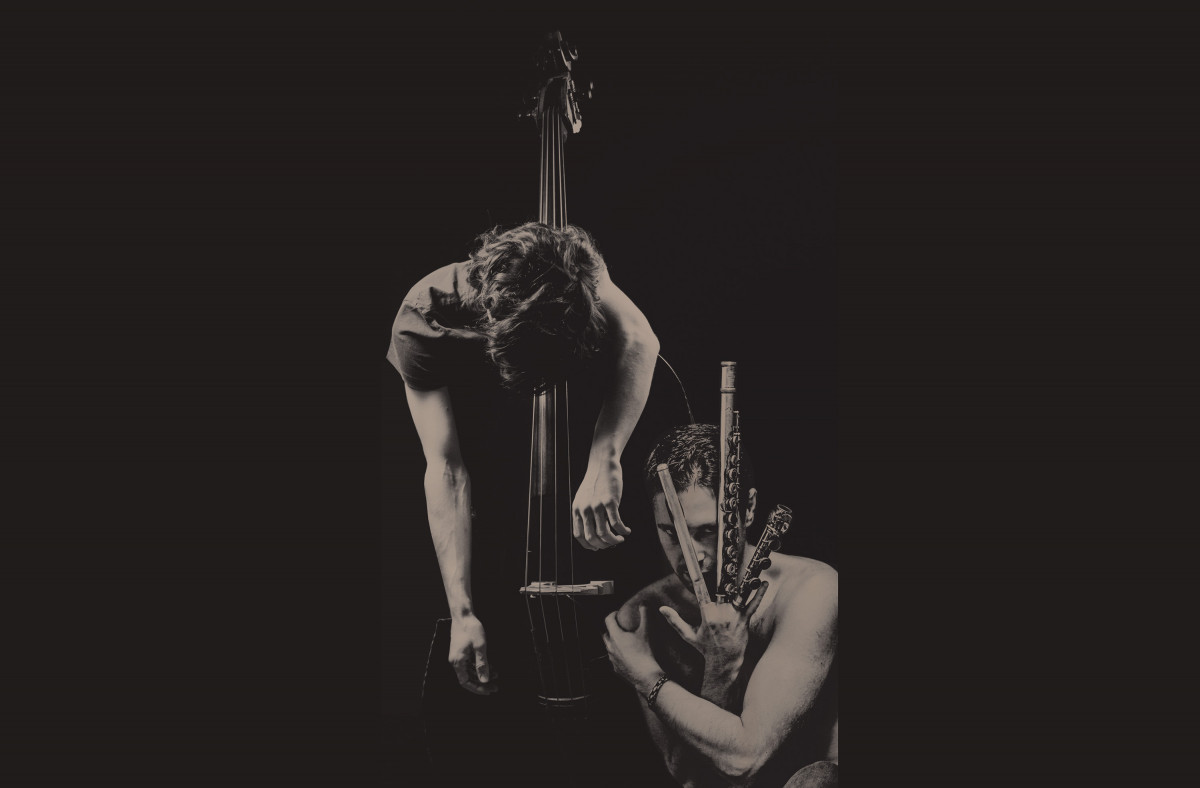 Catalan Sounds | Inhumankind (CAT)
Featuring:
Pablo Selnik - flute, vocals
Àlex Reviriego - double bass
"Existing at the nexus of modern, classical music and extreme metal, Inhumankind have a completely unique sound. Aggressively played flute, acoustic bass, and occasional vocals are excellently employed to create compositions that are simultaneously sparse and complicated, awkward and confident. This is one of the most original albums to come across my desk in quite some time!" Colin Marston
"...you are left only with the crinkling of your own skin and the beating of your own heart ringing in your ears before you once again are unmoored in the beautiful exploration of the fragmented, fractal world, carried along by the flute towards what Pharoah Sanders called "freedom." Echoes and Dust
Inhumankind is a project by flutist Pablo Selnik and double bass player Àlex Reviriego, two of the most active, original and fearless musicians on the Barcelona scene. After several years working on projects of such diverse styles as modern jazz, metal, contemporary composition or drone, and being key members of the free improvised sessions from the Catalan capital, they joined forces in the pursuance of an impossible music. Shapeless phrasings, savage riffs, polyrhythms beyond logic... crowned by melodies of sinister and burning beauty – a duo that in its inhumanity creates a new concept of what's human.
Thir 2018 debut, Self-Extinction, produced by Colin Marston and released on the Italian label I, Voidhanger Records, is one of the references pieces of today's international black avantgarde scene, with unanimous applauses from specialized critics. It has been selected as one of most outstanding albums of the year on Can This Even Be Called Music?, and its cover appears in the book Masterpieces, the Best artworks of 2018, by Heavy Music Artwork.
Tickets are available for 1500 HUF on the spot, online at bmc.jegy.hu,
and at InterTicket Jegypont partners across Hungary.
Table reservations are automatically added during ticket purchase.
For the best dining experience please arrive around 7pm.
We hold reservations until 8pm.
For more information, please call +36 1 216 7894
℗ BMC