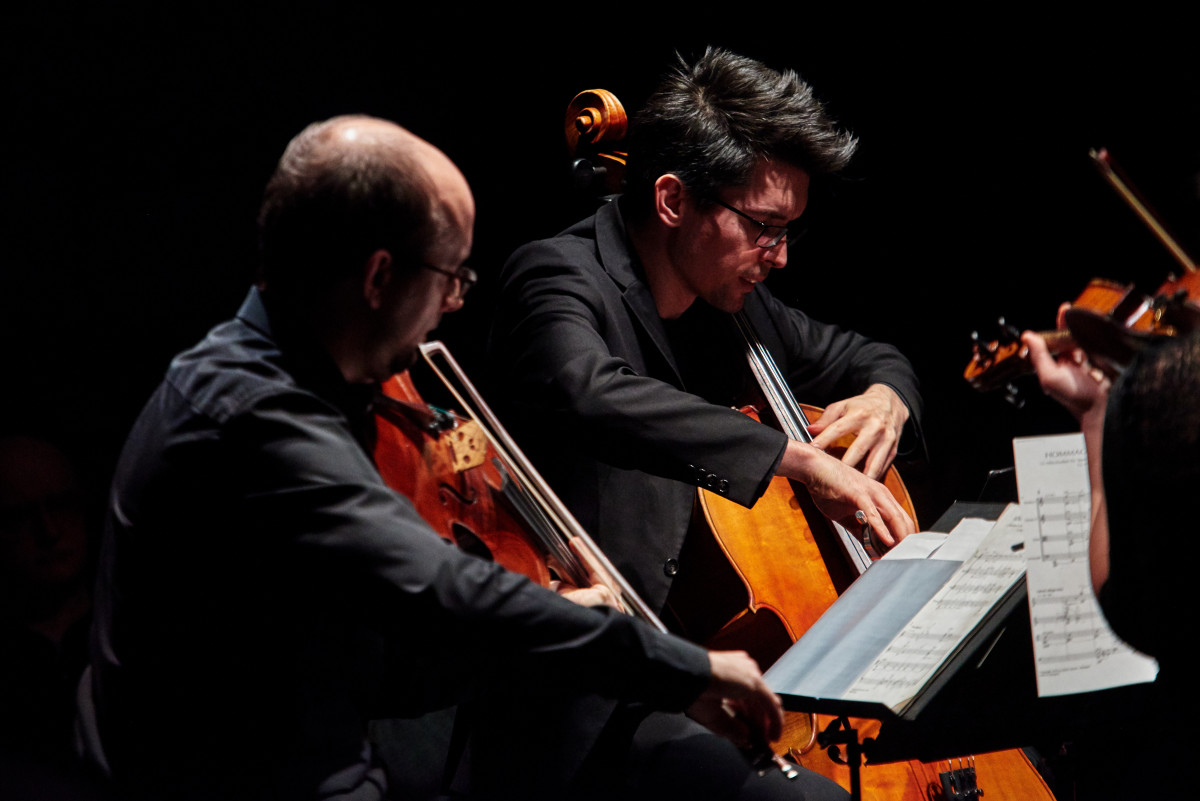 Classicus Quartet: Das Wohltemperierte Streichquartett – G
Program:
Joseph Haydn: String Quartet in G major, op. 77 no. 1.
Claude Debussy: String Quartet, op. 10
***
Márton Szőcs: Trois moments chromés sur sol
Wolfgang Amadeus Mozart: String Quartet no. 4 in G minor, K. 516
Featuring:
Classicus Quartet:
Ágnes Langer – violin
Éva Osztrosits – violin
Péter Tornyai – viola
Tamás Zétényi – cello
Featuring:
Dénes Ludmány – viola
Introduced by musicologist Szabolcs Molnár
Das Wohltemperierte Streichquartett is a unique string quartet concert series by the Classicus Quartet that presents a cross-section of the repertoire based on tonality at Budapest Music Center. With G, the series moves into the second region of the chromatic sequence, a tonal one, that seems more neutral compared to some highly associative tones, and perhaps that is why it may have become a carrier of subjective sentiments: Mozart's G minor, for example, cannot be confused with that of any other composer. The Haydn composition, which is the first piece of the concertprogramme, is one of the master's last completed quartets. Elegant, liberated, we find no trace of the desire for proof in it, but at the same time the subtle gestures of the music make it clear how aware the author is of the musical fashion. And the same can be said for Debussy's quartet, of course he's already dictating the musical fashion of his own age. Márton Szőcs's three miniature movements will be premiered, in which he attempts to interrogate the central note of the concert.
Tickets are available for 2000 HUF on the spot,
online at bmc.jegy.hu,
and at InterTicket Jegypont partners across Hungary.
An immunity certificate recognized by the Hungarian Governemnt is required for entering the BMC Concert Hall.
Please note that masks are required while visiting, except when consuming food and drinks.
This concert was supported, in line with the Government decree 1290/ 2020. (VI.5) related to cultural institutions, in order to ease the economic difficulties caused by the Covid19 pandemic.
℗ BMC