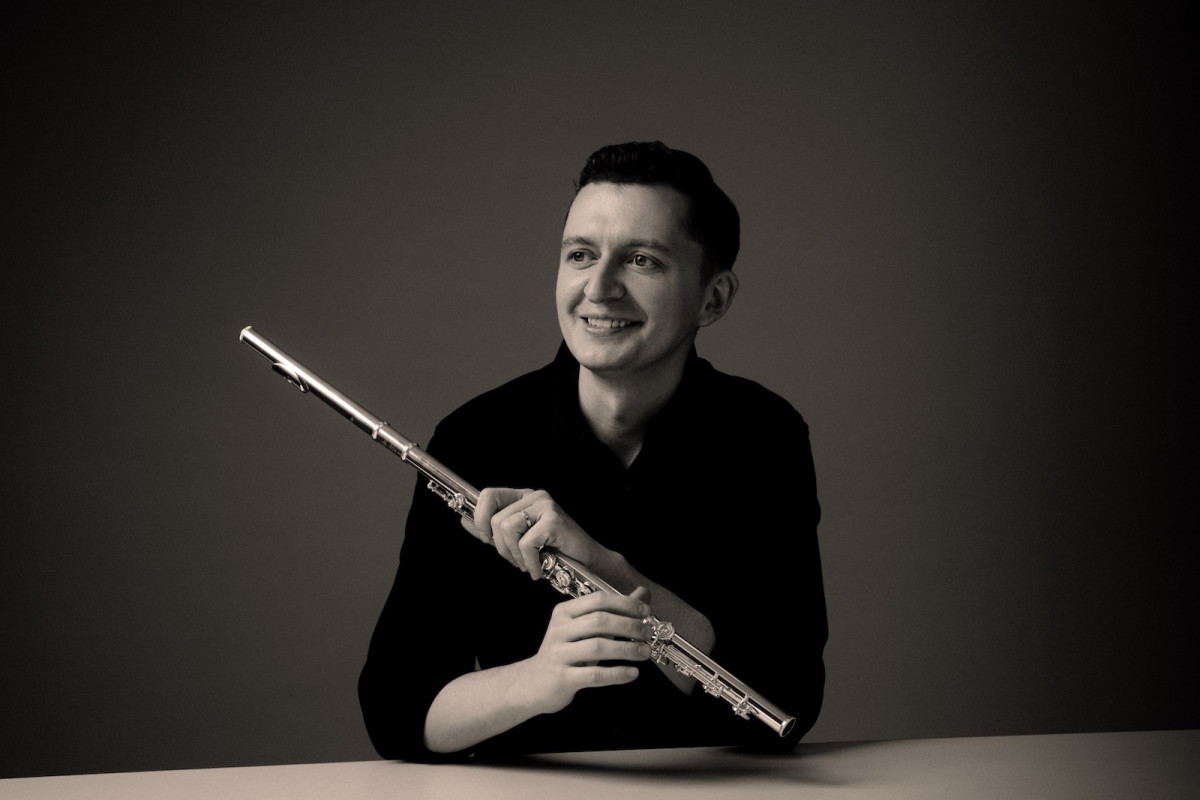 Denis Bouriakov and the Liszt Ferenc Chamber Orchestra
Program:
J. S. Bach: Bach: IV. Brandenburg Concerto, BWV 1049
W. A. Mozart: Flute Concerto in D major, K. 314
C. Ph. E. Bach: Flute Concerto in D minor, Wq 22
*****
Franz Schubert: Arpeggione Sonata, D821 – transcript
Malcolm Arnold: Concerto for Flute and Strings No. 1, Op. 45
Camille Saint-Saëns: Introduction & Rondo Capriccioso - transcript

Featuring:
Denis Bouriakov – flute
Szabolcs Szilágyi – flute
Liszt Ferenc Chamber Orchestra
Peter Tfirst – concert master
István Várdai – artistic director
Denis Bouriakov returns to Budapest after many years by the invitation of the Budapest Flute Academy. Bouriakov has been Principal flute of the Los Angeles Philharmonic since 2015 and, before that, was Principal flute of the Metropolitan Opera from 2009. Denis has in recent years established himself as one of the most active and sought after soloists in the flute world. He has won prizes in many of the most important international competitions, including the Munich ARD, Jean-Pierre Rampal, the Prague Spring, the Carl Nielsen, and the Kobe competitions, to name a few. Bouriakov looks outside the standard flute repertoire for works that allow the flute to shine. In addition to having a phenomenal virtuoso technique and musicianship, he is continually transcribing and performing violin concertos and sonatas, expanding the limits of flute technique and artistry.
The Liszt Ferenc Chamber Orchestra was founded in 1963 by graduates if the Franz Liszt Academy of Music in Budapest. During its nearly 60 years of existence, the orchestra has gained serious international reputation and has become a permanent player in the elite of classical music. Led by Frigyes Sándor and later János Rolla, over half a century, the orchestra has played in more than fifty countries, performing in the Carnegie Hall in New York, the Suntry Hall in Tokyo, the Sydney Opera House, the Teatro Colón in Buenos Aires and the Théatre de la Ville in Paris. The ensemble, whose concertmaster is Péter Tfirst since 2016, keeps performing in the most important concert halls around the world accompanied by first-class soloists year after year, who love to work with the orchestra due to its high degree of precision, genre versatility and adaptability. From the year 2020, István Várdai manages the tasks of professional training and those related to the creation of an artistic concept as an Artistic Director.
Tickets are available for 5900 HUF on the spot,
online at jegy.hu,
and at InterTicket Jegypont partners across Hungary.