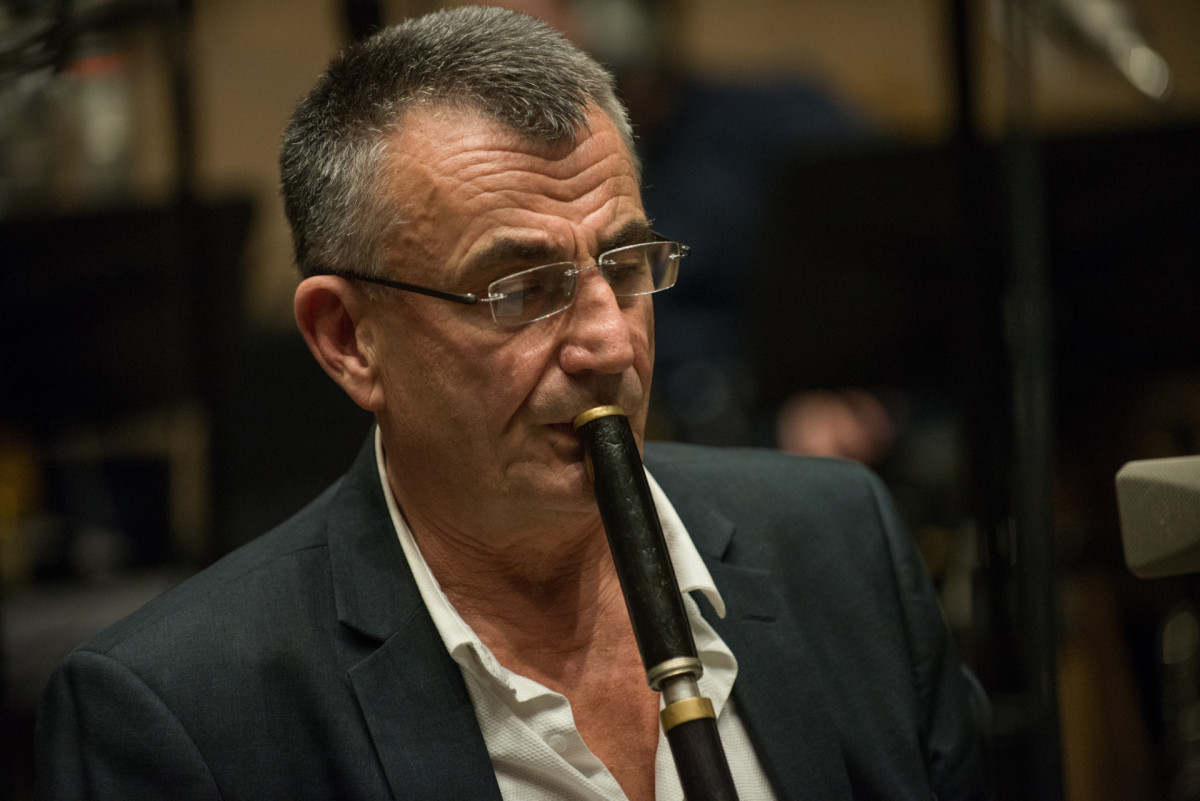 Mihály Dresch String Quartet with Hortenzia Lőrincz (HU)
Featuring:
Mihály Dresch - saxophone, fuhun
Sándor Csoóri jr. - viola, tambura
András Bognár - double bass
Ferenc Zimber - cimbalom
Hortenzia Lőrincz - vocals
The most characteristic feature of Mihály Dresch's unbroken career is the effortless combination of Hungarian and Central-Eastern European folk music and elements of African-American jazz both in his original compositions as well as at his performances. With the same fluency, he is able to collaborate with the distinguished representatives of both genres, too, and has been participating in jazz and folk groups or projects as a member or guest for many years besides his own bands.
In his String Quartet, founded a few years ago, Dresch chose his fellow musicians from outstandingly original, virtuoso and profoundly educated representatives of the Hungarian folk music scene. The unique lineup of then group, often extended to a quintet, allowed them to create a new and exciting combination of genres with more accent on the folk element this time, while, of course, keeping the signature Dresch sound.
Since a while, the lineup has evolved further, and instead of one of the violas, the cimbalom has become a permanent instrument in the quartet, sometimes accompanied by an additional instrumental or vocal artist. For the present concert the outstanding figure of Hungarian folk-dance and authentic folk-singing, Hortenzia Lörincz joins the ensemble.
The concert is supported by the National Cultural Fund of Hungary.
Tickets are available for 2500 HUF on the spot, online at bmc.jegy.hu,
and at InterTicket Jegypont partners across Hungary.
Please don't forget to reserve a table after purchasing your ticket,
as seating at Opus Jazz Club can only be guaranteed in this case.
We hold reservations until 8pm. Remaining tables are assigned on a first-come, first-served basis.
For reservations, please call +36 1 216 7894 and have your ticket or voucher at hand.
℗ BMC