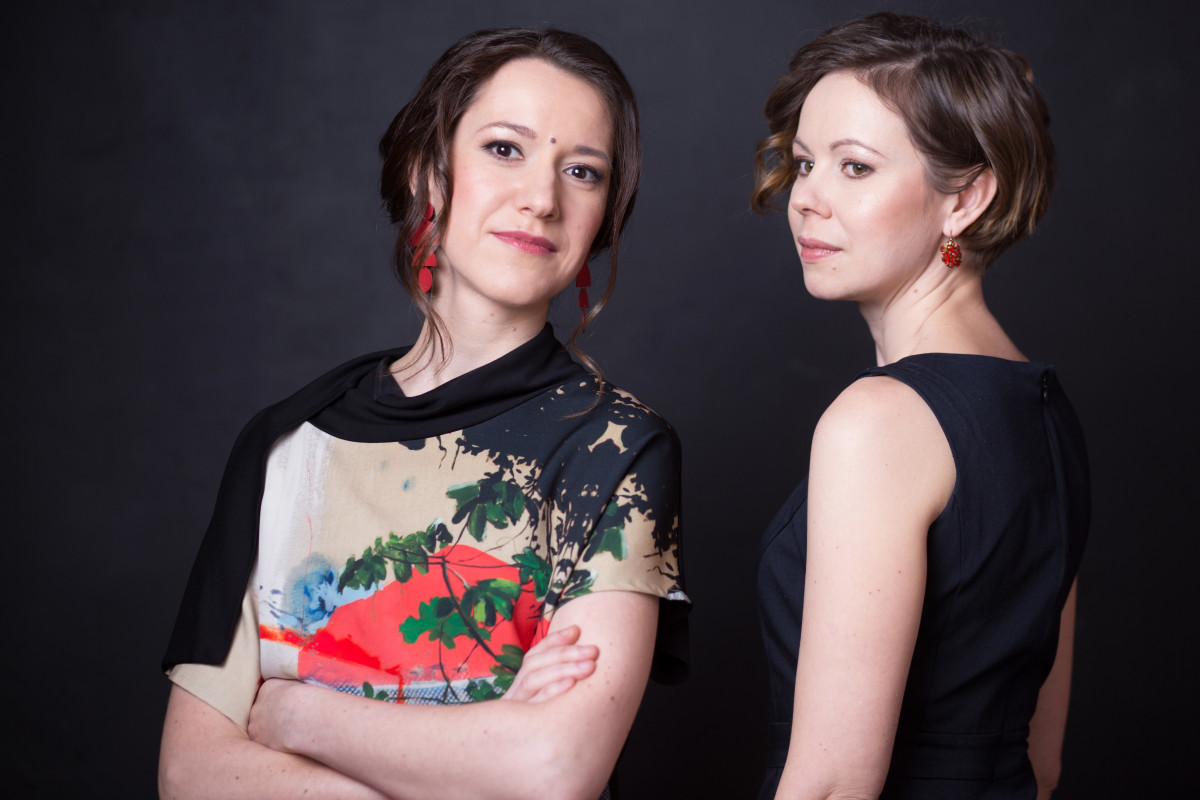 Program:
Zoltán Kodály – Marcell Dargay: Movements from Seven Piano Pieces (op. 11)
I. Lento
II. Székely keserves
III. Esik a városban
IV. Sírfelirat
V. Tranquillo
VI. Székely nóta
Miklós Maros: Dialoghe (2022)
László Sáry: new composition (2023)
András Hamary: Apró világ (2022-23)
Yehuda Yannay: Three Pieces for Saxophone and Harp (2022)
I. There is a There (TTT)
II. Hair and Nails Salon Music
III. A Pocket Universe (APU)
Tibor Szemző: Two Morsels (from the Five Morsels series) – Izmail Rolls (2022–23)
Featuring:
Anastasia Razvalyaeva – harp
Erzsébet Seleljo – saxophone
Duo SeRa was formed in 2012 from the saxophone and harp duo of Erzsébet Seleljo and Anastasia Razvalyaeva. The duo, with their unique instrumental combination, launched their concert series Encounters eight years ago, partly because of their interest in contemporary music and partly with the aim of building their own repertoire. Over the years, they have presented nearly 30 new works by national and foreign composers. The programme for the concert on 10 March will include works by composers of widely differing musical backgrounds – László Sáry, Tibor Szemző, András Hamary, Miklós Maros and Yehuda Yannay –, as well as six movements from Zoltán Kodály's Seven Piano Pieces, arranged for the duo by Marcell Dargay. Tibor Szemző's Izmail Scrolls is also accompanied by visual material, which the composer filmed in the Danube Delta in spring 2019.
Tickets are available for 3000 HUF on the spot,
online at bmc.jegy.hu,
and at InterTicket Jegypont partners across Hungary.
℗ BMC
Tickets for Students and Pensioners: 1.500 HUF
(on the spot, with ID card)