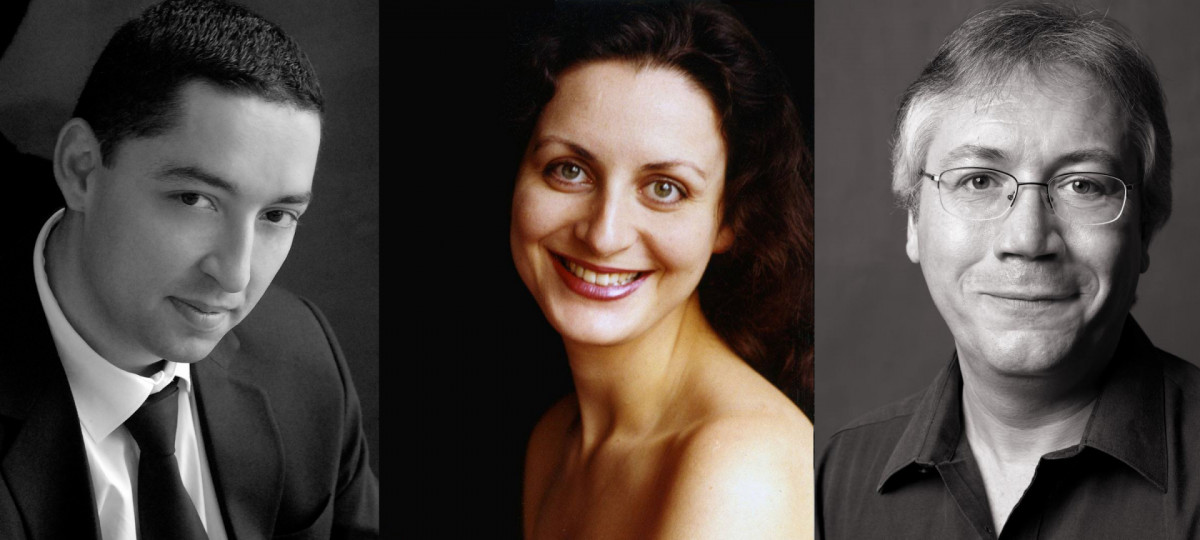 Emblematic works by Debussy and hungarian masterpieces - 100th anniversary of Debussy's death
Program:
Claude Debussy: Images – for piano – Book 1 – Hommage à Rameau
Csaba Szabó: Rondo concertante: Opus parvuum musicale (1961) – for violin and piano – transcription by Zsuzsa Kollár and Péter Szabó
Zoltán Kodály: Sonata for cello & piano, Op.4
Maurice Ravel: Tzigane, Op.76
***

Maurice Ravel: Piano Trio in A Minor, Op.67
Commemorating the 100th anniversary of Claude Debussy's death, the concert features emblematic works of 20th century chamber music – the pinnacles of technique and mastery.
The oeuvre of Csaba Szabó (1936-2003) was characterized by András Szőllősy as "a diamond that radiates a dual shine: modernity and timelessness. If someone in the not too distant future will be able to write the history of Hungarian music culture in Transylvania, Csaba Szabó's works may very well be placed on the most brilliant pages." Szabó's 'Rondo Concertante: Opus Parvuum Musicale' is a real feat of composition, that deeply affects the listener with its closeness to folk songs, characteristic tonality, asymmetric rhythms, and, especially, with its sweeping movements and elementarity. The piece will be followed by Zoltán Kodály's Sonata, written for cello and piano.
The last two pieces performed will be works of Maurice Ravel: the rhapsodic 'Tzigane', written for violin and piano, and the emblematic Trio in A minor. Ravel first mentioned in a letter that he was writing a trio for violin and piano was in 1908, however, it was only in 1913 that the composition reached its final form.
The premiere of the Piano Trio was given on January 28, 1915 at a Société Indépendente concert in the Salle Gaveau, but in a country absorbed with war, the event drew little notice. More peaceful consideration of the work has since recognized it as one of Ravel's consummate creations.
Tickets are available for 2000 HUF on the spot,
online at jegy.hu, and at InterTicket Jegypont partners across Hungary.
Tickets with a 50% student discount is available on the spot.